Attention to any customers who have purchased our bottle openers or are interested in trying them out!
We have recently updated the style of our magnetic bottle openers. They now feature a smooth, rounded metal back and a larger cap opening.
The new custom bottle opener back features the same neodymium magnet which serves as a cap catcher. Once you've popped your bottle cap, it will be caught by the magnet so you don't drop it! Also, this strong rare earth magnet helps keep your magnetic bottle opener hung in a handy location like the fridge for the next time you need it!
Previously there were two holes that ostensibly could have been used for a key ring but this was never an option offered at Pure Buttons. The holes have now been replaced by smooth rounded metal.
You can personalize bottle openers on any device in our free and easy online tool. When you do, you'll get an instant digital proof to approve before checking out.
This new cleaner look for our custom bottle openers is live in our customizer right now!
Reorders: Please note:
Reorders of custom bottle openers will feature this new look versus any previous versions you have received in the past.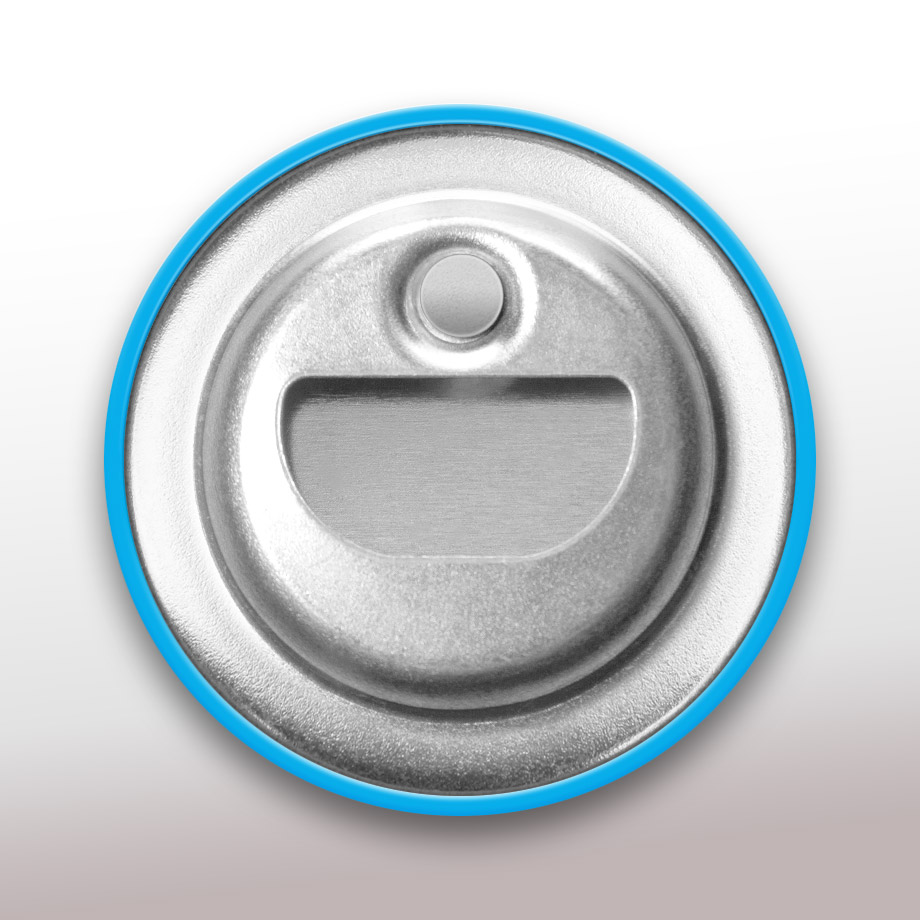 Last Modified: June 11th, 2021