Our NEW and IMPROVED custom bottle openers are now available! Now featuring all metal construction for a 50% heavier build, and a larger neodymium cap catcher magnet with plenty of sticking power to hang on the fridge when you're done cracking open cold ones.
Take 15% OFF our new custom bottle openers with code BOTTLE15
Try our new and improved custom bottle openers today! Our minimum order is just ONE bottle opener!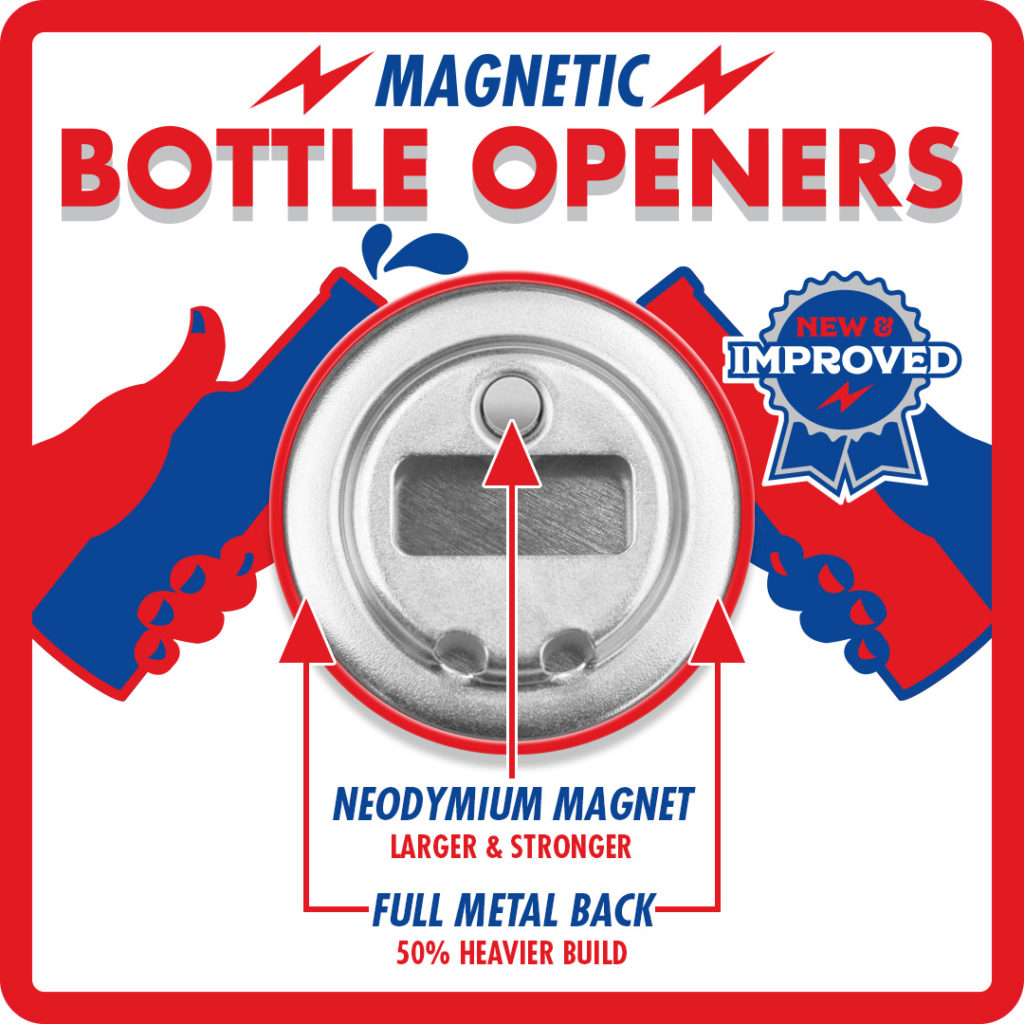 Offer Ends Sunday, Jan 13 2019
Last Modified: January 8th, 2019