We're pleased to announce brand new high resolution sample photos of our magnetic bottle openers have been added to our website! These samples are a just a handful of great designs that real customers have ordered in recent months.
Our custom bottle openers feature a solid metal construction and a powerful neodymium magnet to catch loose bottle caps. The strong magnetic feature also lets the bottle opener hang around like a fridge magnet in between uses! They're not just beer bottle openers, they can be used for any glass bottle with a cap top – especially soda bottles!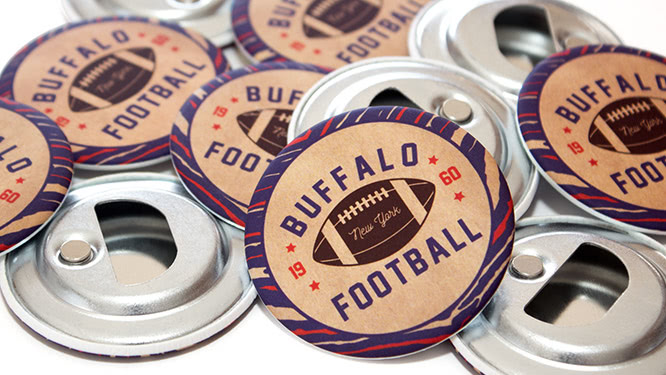 These Buffalo Football bottle openers are printed in our soft-touch matte finish and look great!
Check out a few more custom bottle openers pictured below, or take a look at our custom bottle opener samples to get some ideas for your next bottle opener order!
Our custom bottle cap openers are a really popular merch item for breweries of all sizes, from global brands, craft beer micro breweries or home brewers, but that's not all! We've had bottle openers ordered by hot sauce companies, high schools and so much more.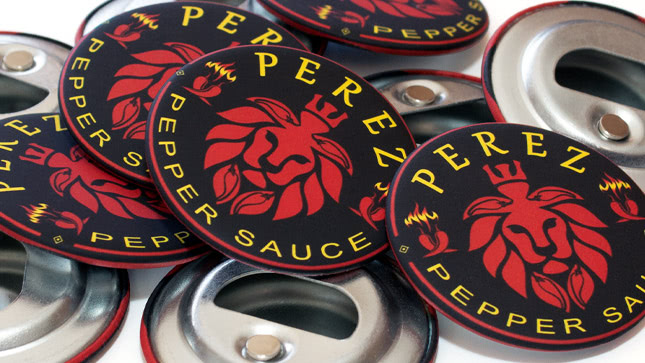 These handsome bottle openers for Perez Pepper Sauce are printed with our soft-touch matte finish. You've gotta feel it to appreciate how amazing this finish is!
Magnetic bottle openers are really popular as personalized gifts too. Bachelor party favors, retirement party favors, you name it! No minimums and free digital proofs when you design online. Ordering a personalized bottle opener couldn't be easier than at Pure Buttons!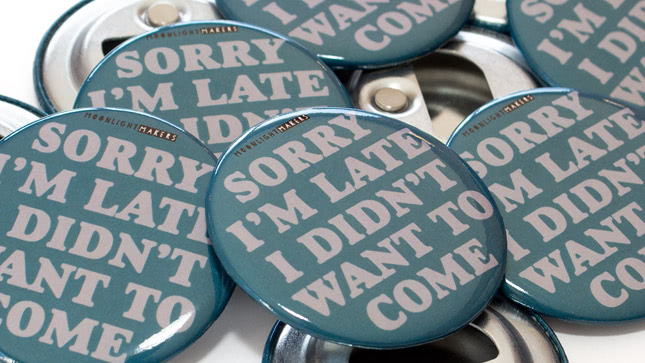 "Sorry I'm Late I Didn't Want To Come". These hilarious round bottle openers by moonlight makers are printed in our original glossy finish. They are available for purchase on the Moonlight Makers website: Sorry I'm Late I Didn't Want To Come – Bottle Opener
Last Modified: January 27th, 2022