We're pleased to announce that we've been able to restock one of our most popular custom magnet sizes. Our 3″ Square Fridge Magnets are back in stock! Thank you for your patience while our suppliers work hard to get our most popular custom magnet sizes in stock and delivered to us.
These 3″ Square Fridge Magnets are available to order and customize online right now! Simply enter your quantity and use our easy art tool to create a unique magnet design on any device. You'll get an instant digital proof to approve before you checkout.
If you'd prefer another size or shape, we offer 19 shapes and sizes of custom magnets to choose from at purebuttons.com Choose from several sizes of square magnets, but also round, rectangle or even oval shaped magnets – all customizable online!
Our high quality custom magnets are sold in stores around the world. They're great as souvenir gifts, photo magnets, custom swag and more. Minimum order is just one magnet and you get huge price discounts on bulk orders. The more magnets you buy, the more you save!
Unfortunately, we are still waiting on stock for our 2.5″x3.5″ Rectangle Fridge Magnets and will update when they become available. Thanks for choosing purebuttons.com for custom fridge magnets and other custom promotional products!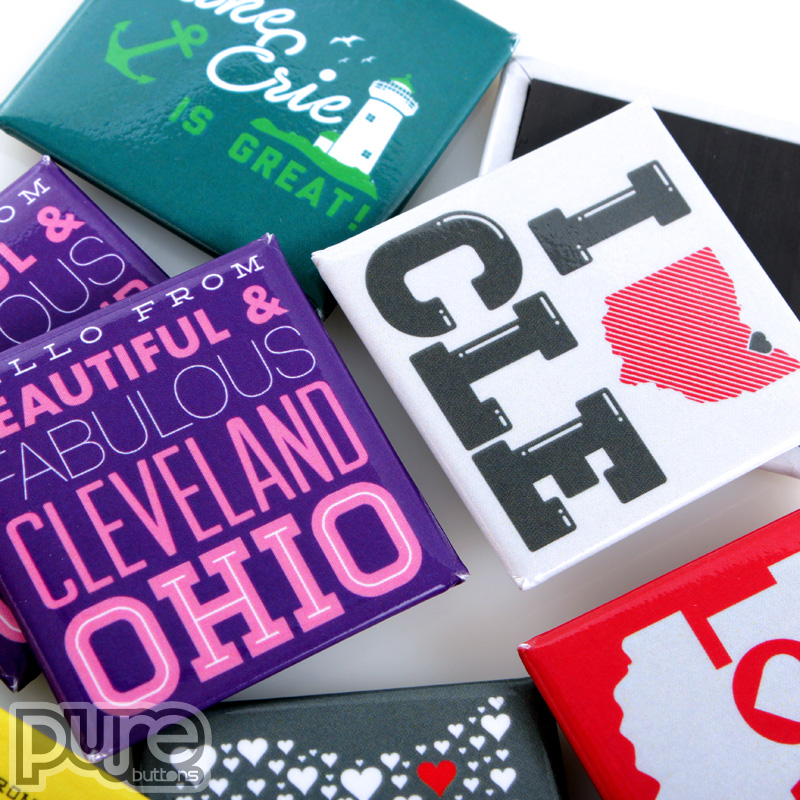 Last Modified: January 4th, 2022