Custom souvenir magnets are a great way to bring in more business for your gift shop or fundraising efforts. They're a high quality product and available in 19 shapes and sizes from 1″ round magnets up to our massive 6″ magnetic easel.
They come custom printed with your photos, logos or graphics in stunning full color. Water resistant, they sanitize easily, and can be made with either glossy finish, soft-touch matte finish or a metallic acetate finish that gives them a unique metallic look!
But the best part about our custom magnets is the price!
We offer these souvenir magnets at affordable prices so they're great for you, looking to keep a low overhead cost, but also perfect for travelers who are looking for something affordable and small to carry around with them on their trips.
Popular Souvenir Magnet Sizes
Our most popular souvenir magnet size is our 2.5″x3.5″ Rectangle Magnets. This is our second largest rectangle refrigerator magnet and is about half the size of a postcard. It is perfect for beautiful photo magnets featuring the sites and memories that tourists want to take home with them.
Our larger magnets are good for souvenirs because they grab attention in a retail display while still remaining small enough to fit in a pocket or purse for easy carrying when on traveling on foot. Custom Fridge Magnets are a popular gift shop item because of their affordability too. We offer major bulk discounts on our custom magnets so it pays to order more.
Design Magnets Online
Create unique magnet designs that feature sights and memories that tourists will want to take home. Your magnets will be a great conversation starter that everyone loves!
Our online tool lets you design magnets from scratch in a very simple and easy to use interface. Try adding a photo and inserting some custom text that describes the photo. When you're done, we'll give you an instant digital proof of your retail-ready souvenir magnet.
Fundraiser Magnets
Our souvenir magnets are perfect for fundraising efforts of schools, non-profit museums or art gallery gift shops. Their low cost makes them an easy custom product to add to your collection of customized merchandise. They're made in USA, affordable, and compact yet highly visible, which makes them very attractive for shopkeepers or fundraisers looking for a great return on investment.
No matter what custom magnet size you choose, you can't go wrong when adding souvenir magnets to your catalog of customized products.
Below are a couple examples of souvenir magnet designs we've recently posted on instagram. Your magnets don't have to be illustrated in a similar way, they can be as simple as a photograph and a text title. Think postcard but in magnet form!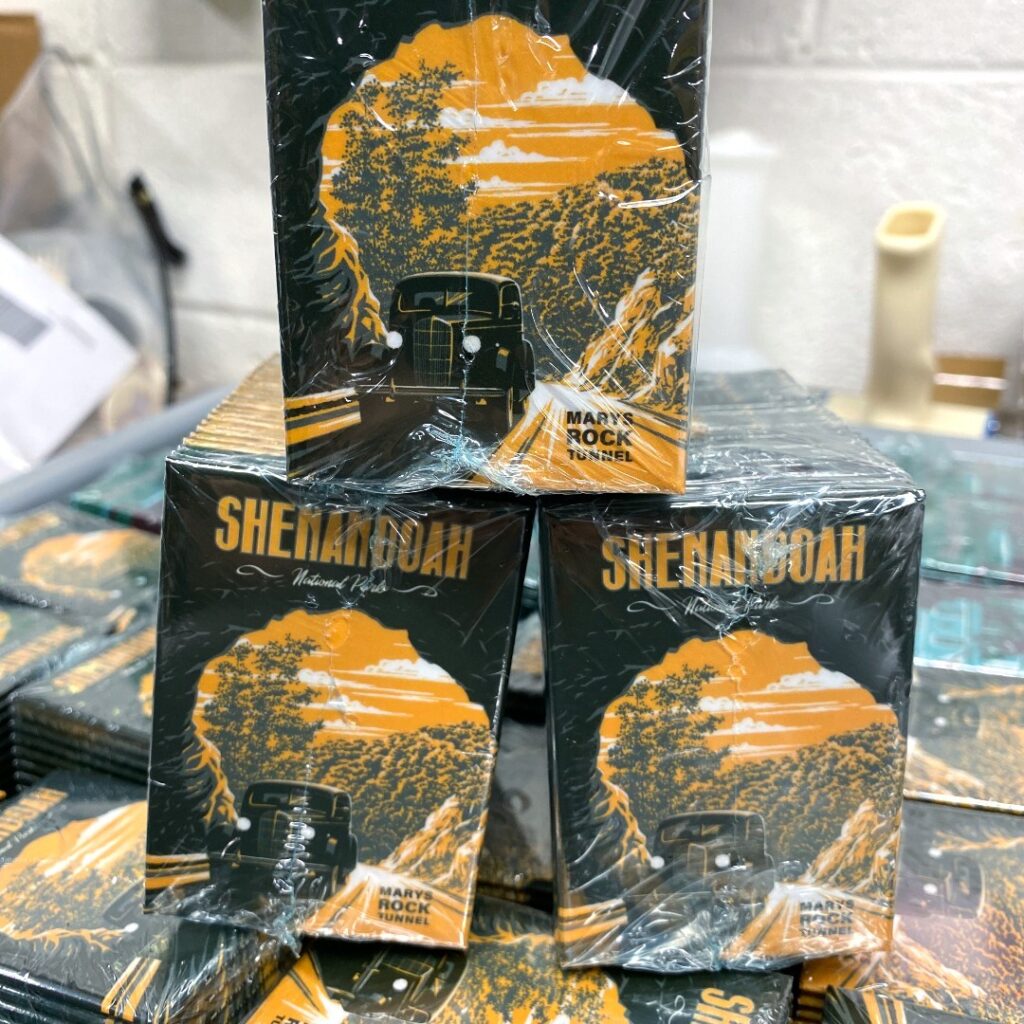 Pardon the glare from our protective shrinkwrap! These souvenir magnets were photographed during production. These rectangle fridge magnets feature a really nice illustration of an antique car passing through some sort of cave tunnel called Mary's Rock Tunnel. An attractive souvenir magnet for Shenandoah National Park.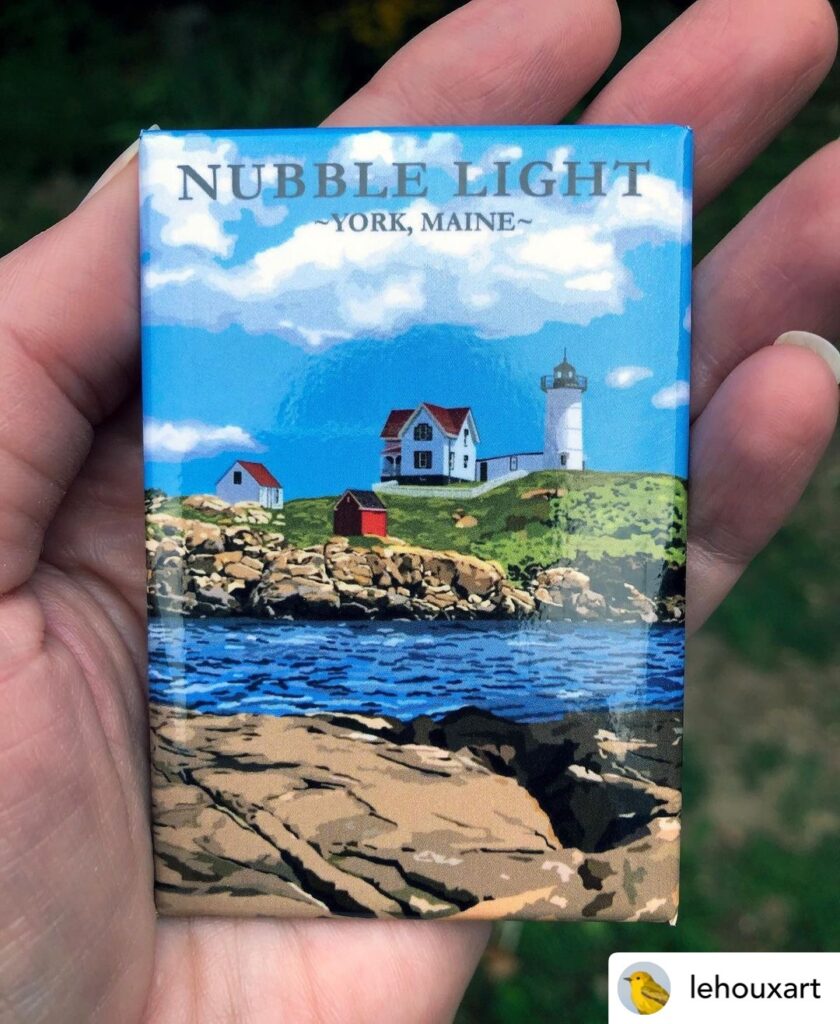 The customer photo above is a beautiful full color printed fridge magnet featuring a painting of Nubble Light in York, Maine.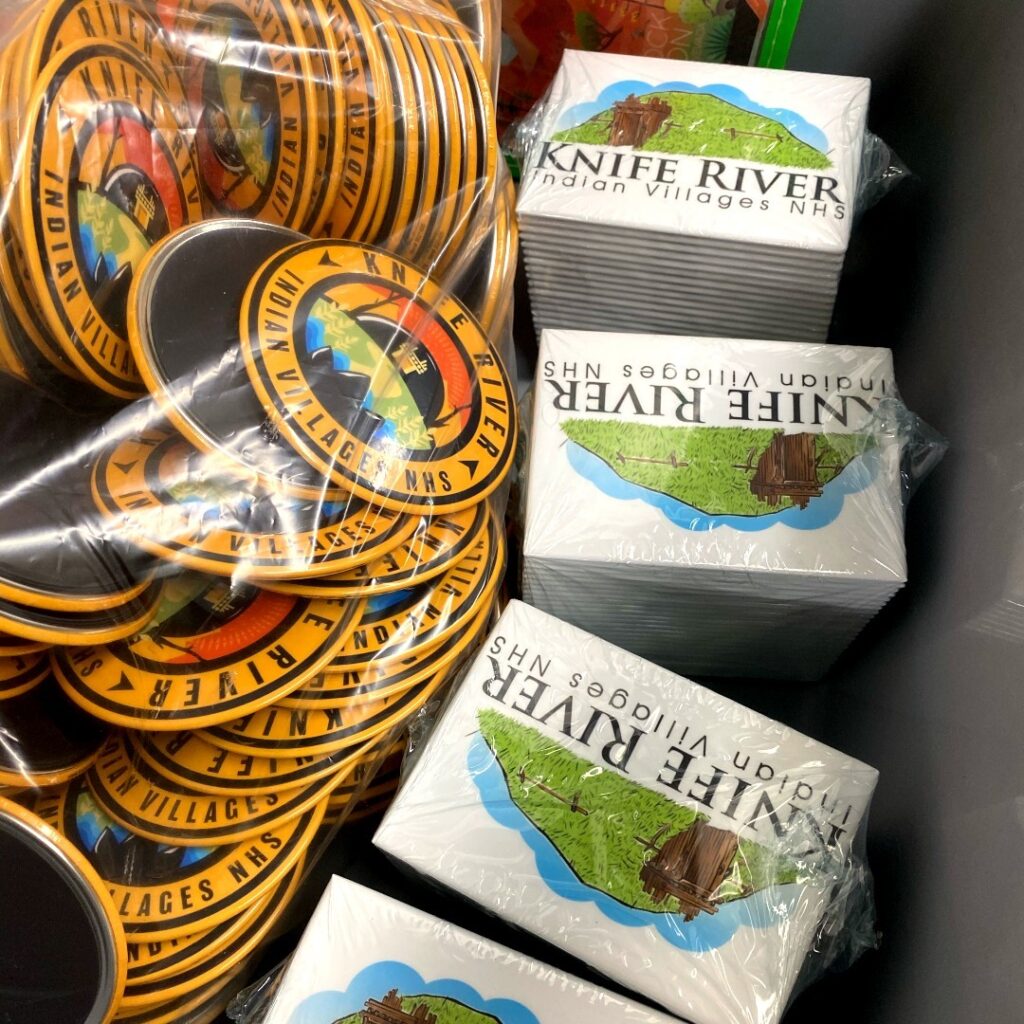 Another shot of souvenir magnets in production, this time a mix of rectangle magnets and our classic round magnets for Knife River Indian Villages (National Historic Site).
Offering a variety of souvenir magnet designs and shapes means there will be something for everyone's unique taste! You can easily feature different sights and attractions on unique magnet designs.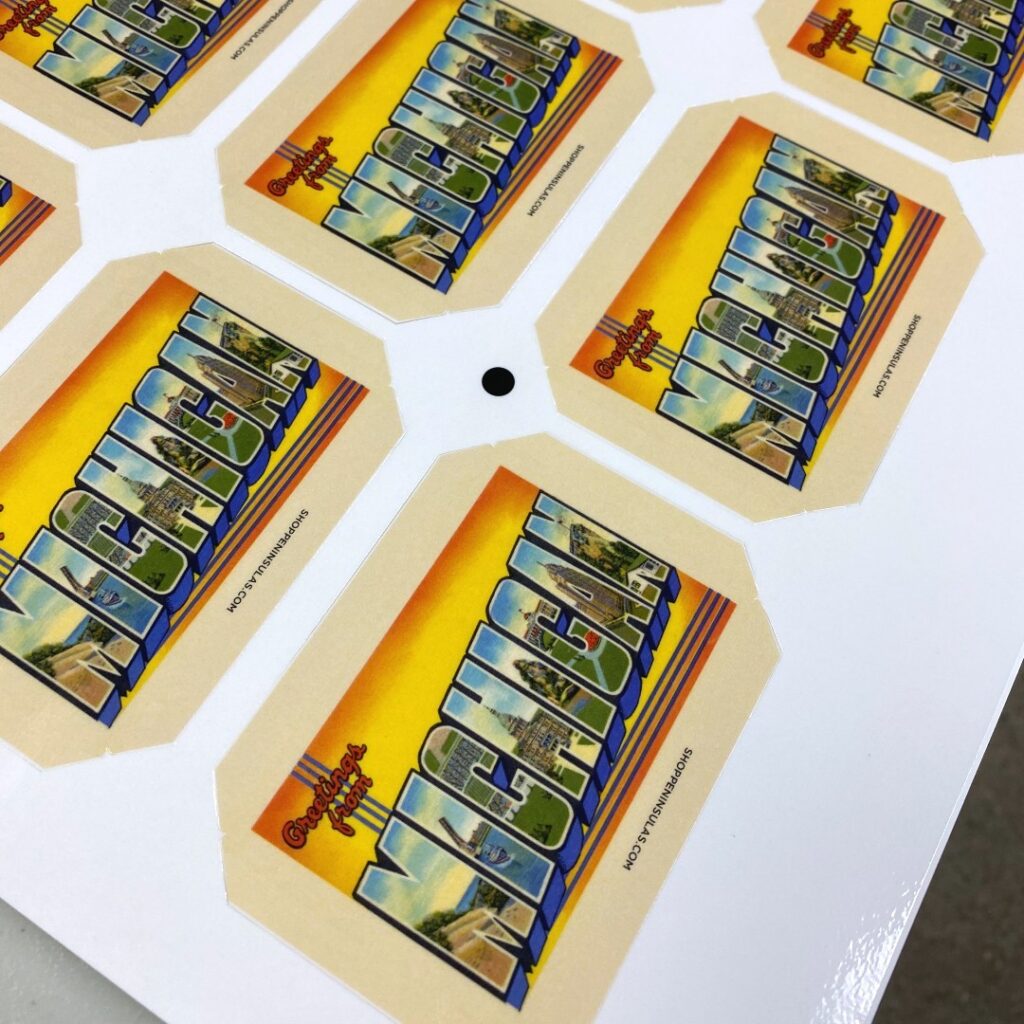 Mid-production shot of what would turn out to be Greetings From Michigan fridge magnets! This popular postcard style makes for a popular souvenir magnet style as well!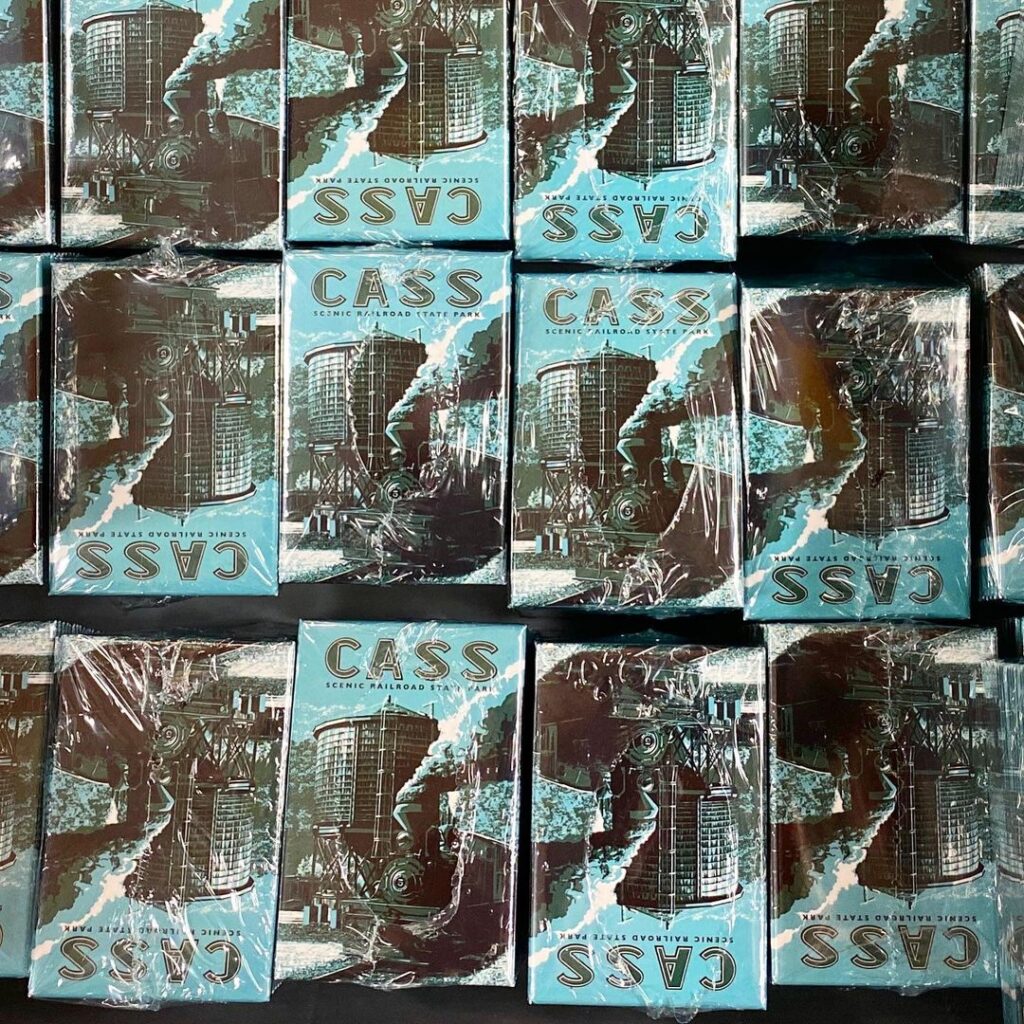 And finally another shot of handsomely illustrated magnets for Cass Scenic Railroad State Park featuring a steam locomotive passing a grain bin or water tower. Your magnets don't have to be illustrated like this, simply uploading a nice photograph will make for excellent photo magnets that people will want!
Our custom magnets are one of the best souvenir ideas because they make it easy and affordable for visitors to remember their trip and bring home a little piece of wherever they went.
Order Custom Magnets
Last Modified: April 30th, 2021