We recently launched a brand new size of Custom Buttons and Custom Magnets – 2.5″x3.5″ Rectangle! This great new large size is perfect for custom magnets, or any other use that requires a large size.
Take a look at these samples of our new large rectangle magnets for customers Hasbro's My Little Pony, Arrested Development, and The Hangover Part 3. We have printed fridge magnets for a variety of movies, tv shows and video games and our rectangle fridge magnets also make excellent collectable souvenirs for any gift shop.
Check out pricing of our new large rectangle buttons, and large rectangle magnets.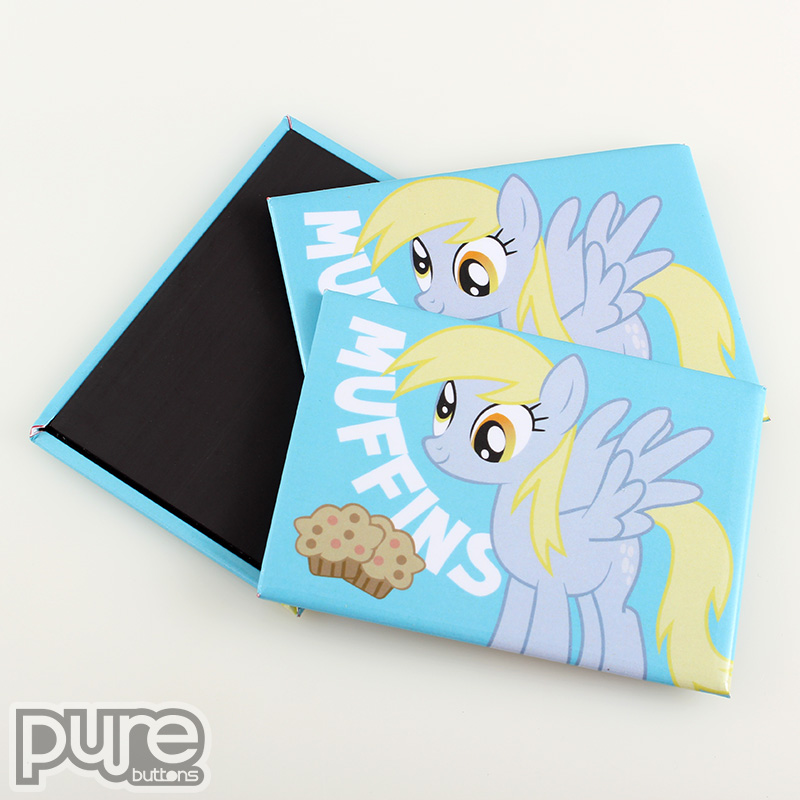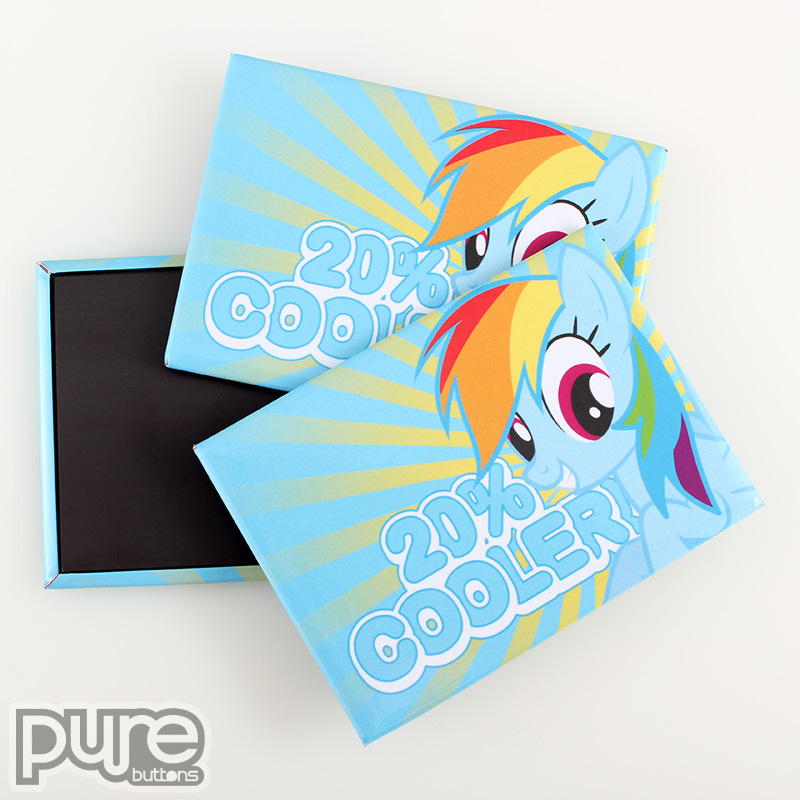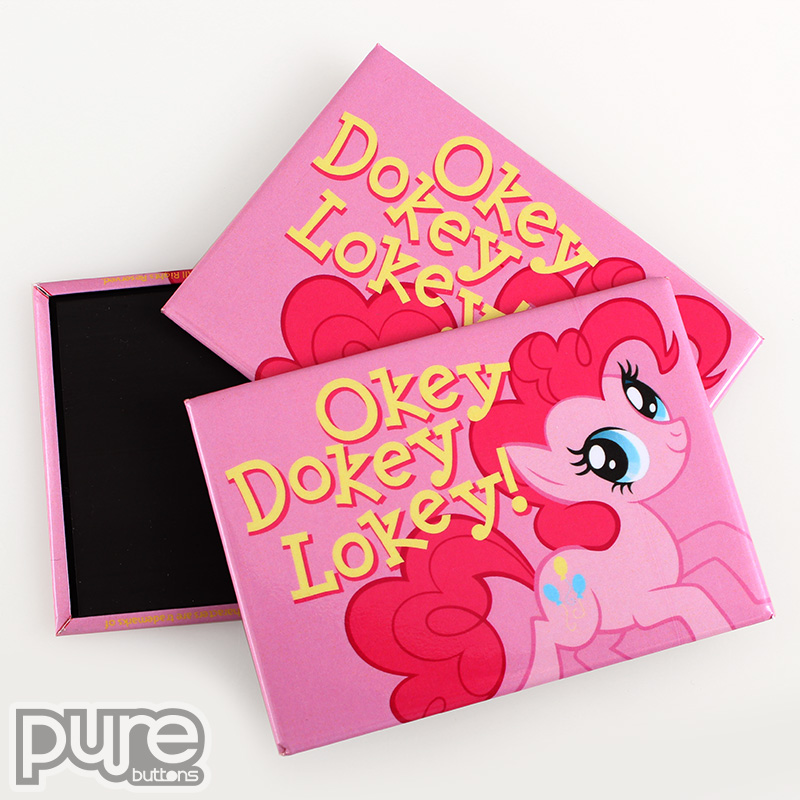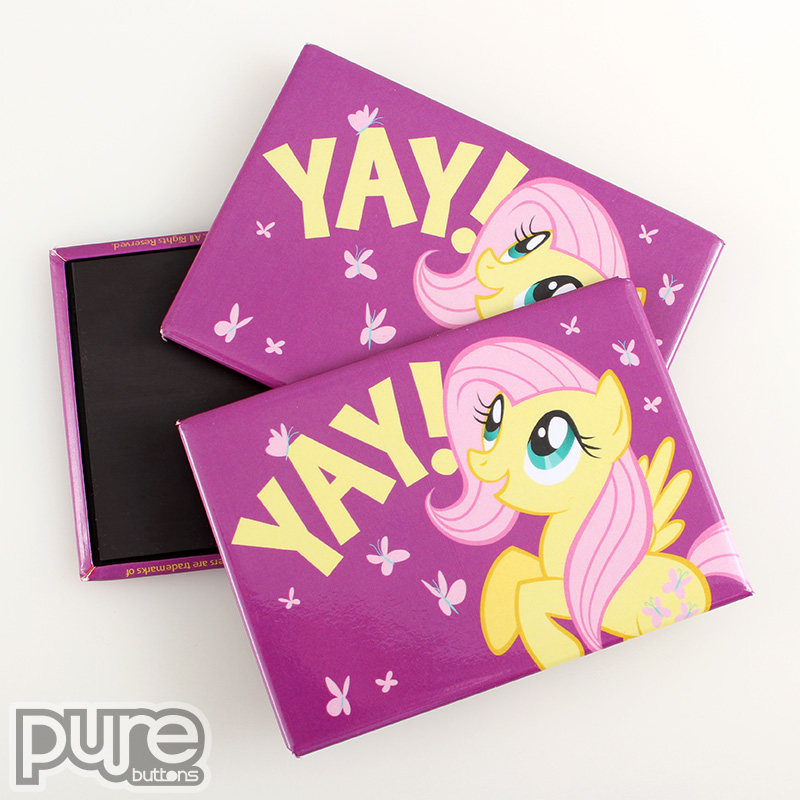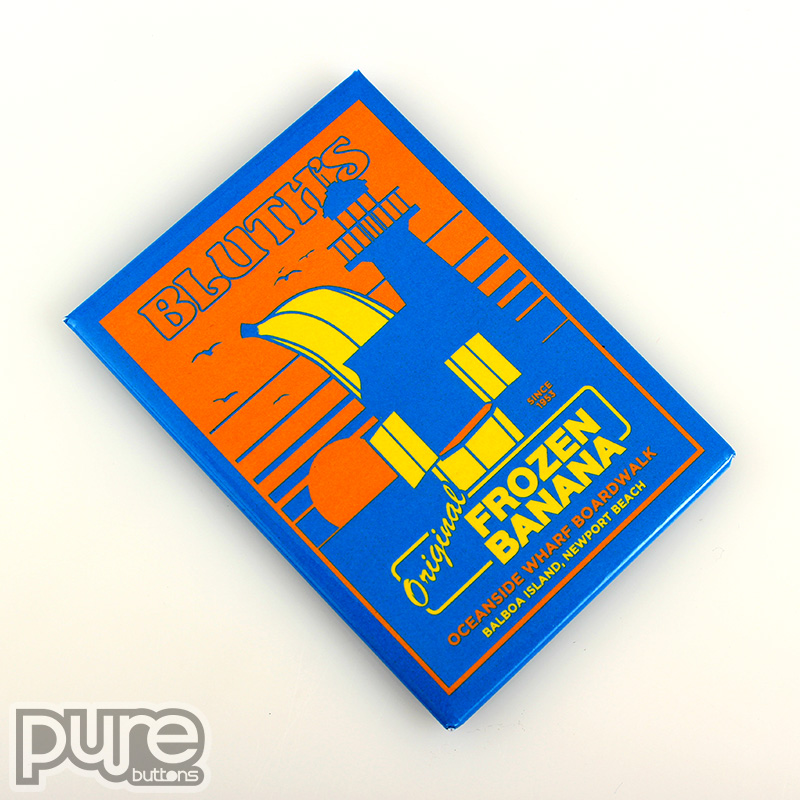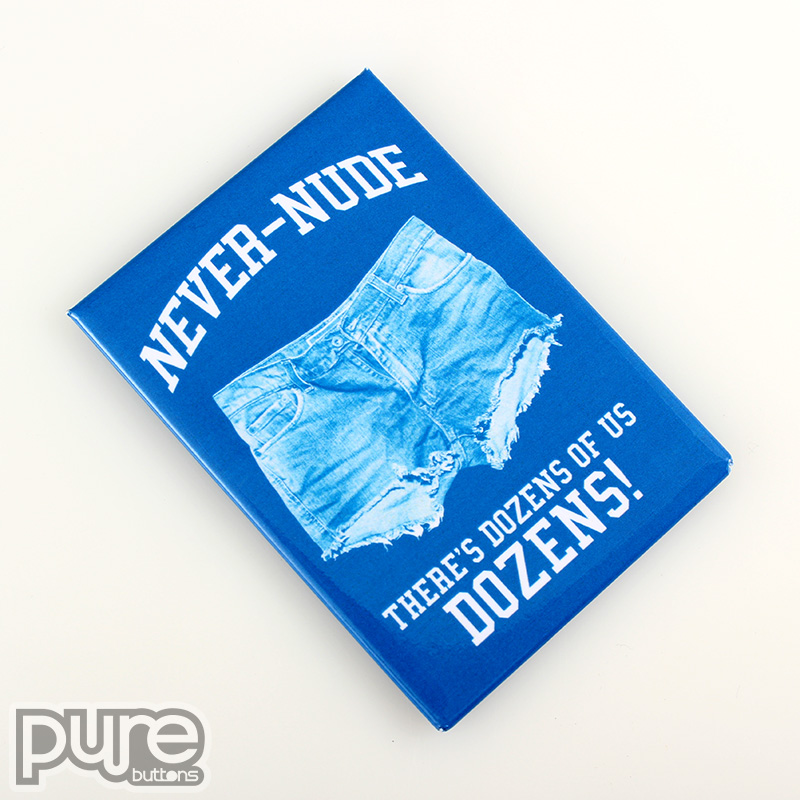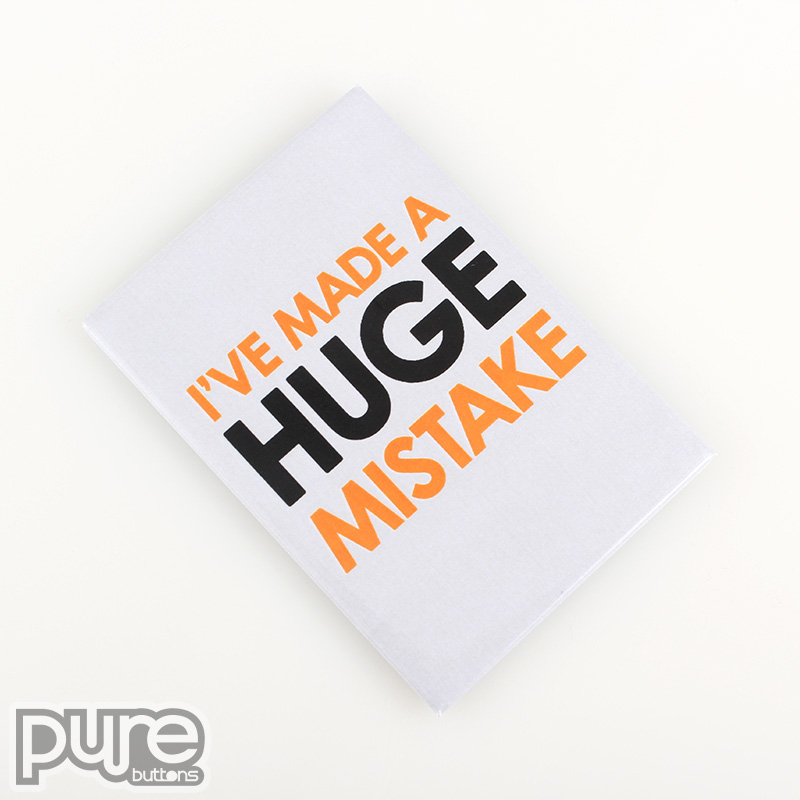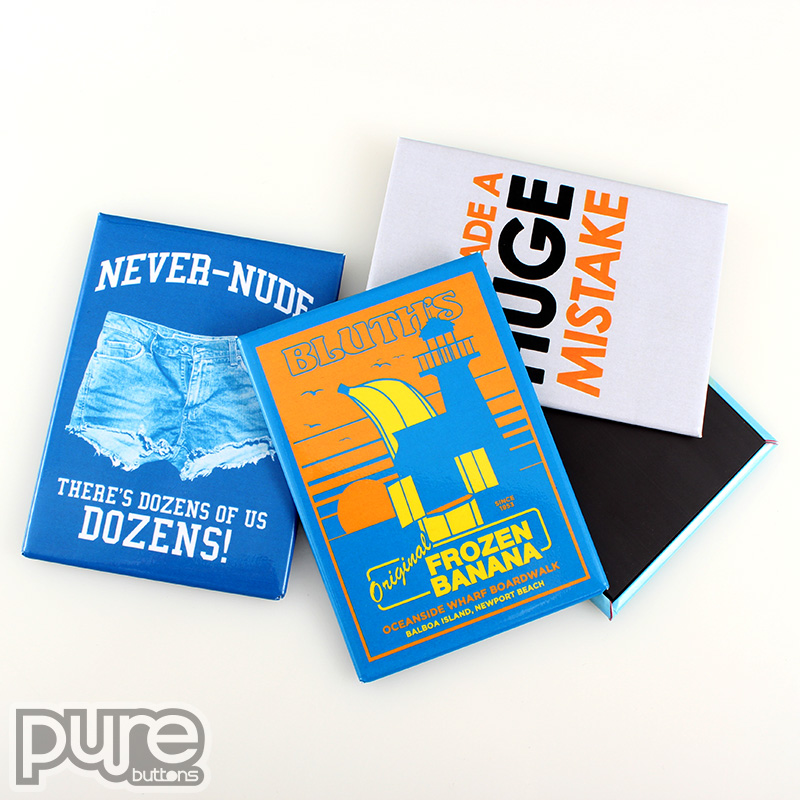 Last Modified: July 7th, 2013