Running for office in the Democratic Party? We now offer designs for Democrat Campaign Buttons in our gallery of borders that let you design campaign buttons.
All of our campaign button designs feature customizable colors and text, so you can perfectly match your campaign's branding materials.
When you order promotional products from PureButtons, you are supporting an American small business. All of our custom promotional products are printed, assembled and shipped from our facility in Ohio.
Our campaign button designs are formatted to fit on any of our promotional products size 2.25″ Round or larger. We offer all of these designs on our excellent Fridge Magnets, Bottle Openers, Coasters, Pocket Mirrors, Christmas Ornaments, Clothing Magnets, Bulldog Clip Buttons and our 6″ Magnetic Easel.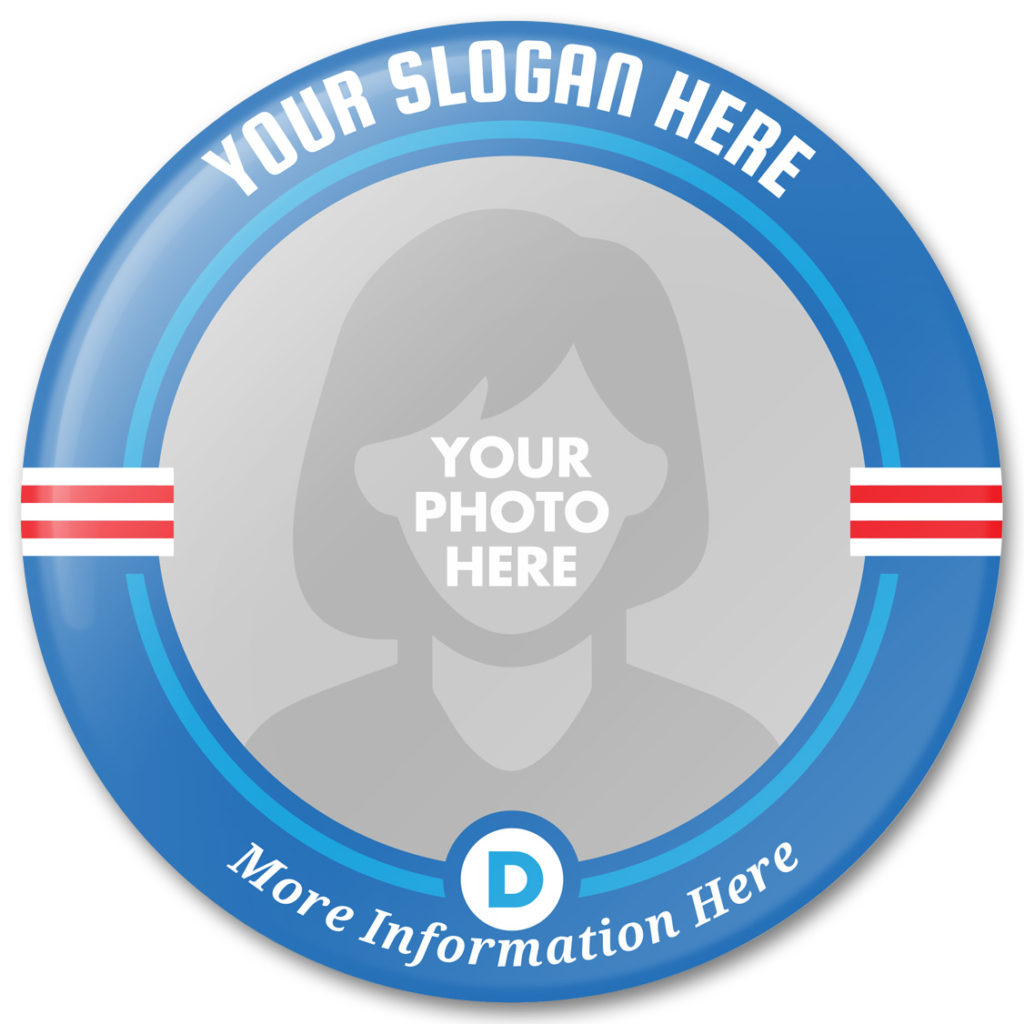 Last Modified: January 31st, 2019