At PureButtons, we specialize in pinback buttons. These custom buttons feature a metal body and a pin on the back which requires you to puncture cloth to wear on your shirt, backpack, jacket, hat or anywhere else you'd stick a button!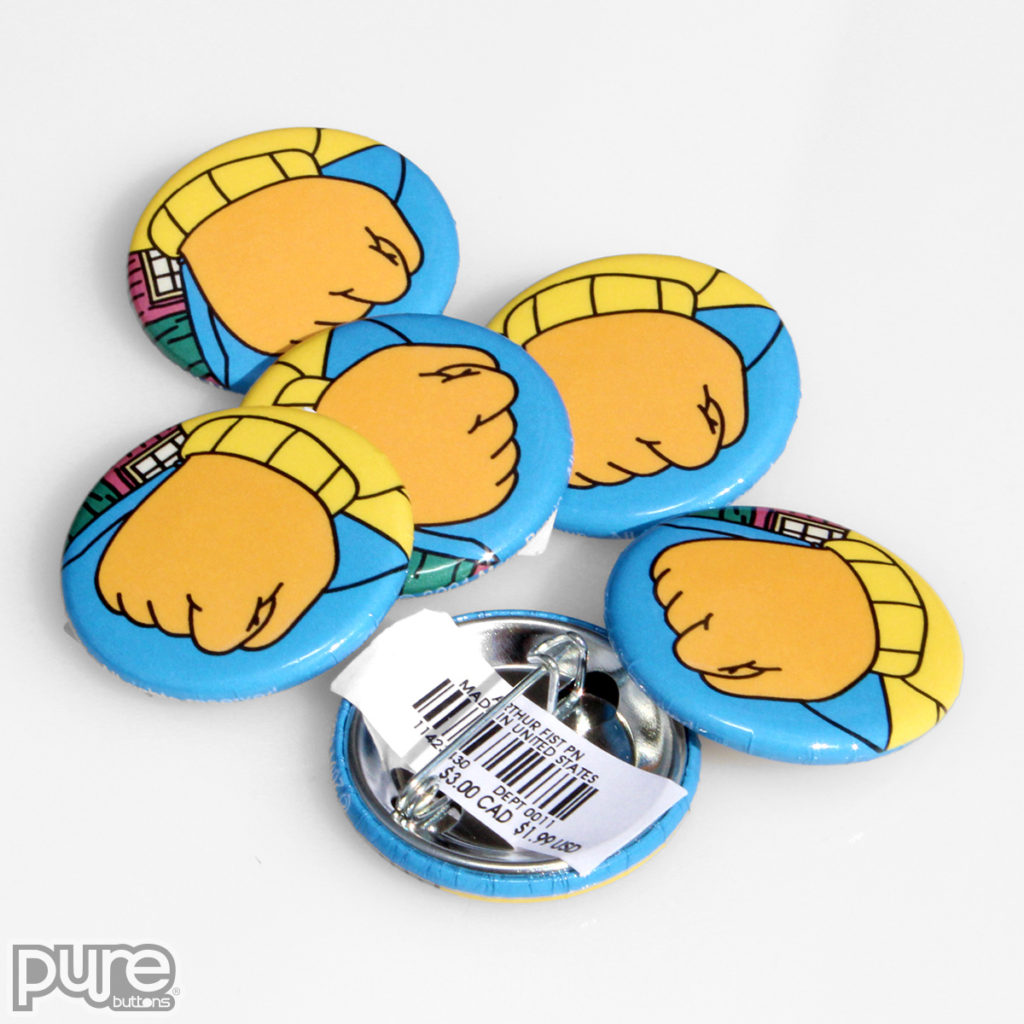 Our custom buttons are by far our most popular products, but we also offer two alternative merch products that allow you to hang your button without puncturing clothing:
Clothing Magnets
Our Custom Clothing Magnets are available in 17 sizes and round, square, rectangle and oval shapes. They feature STRONG neodymium magnets which connect the button to your clothing without a pin-back.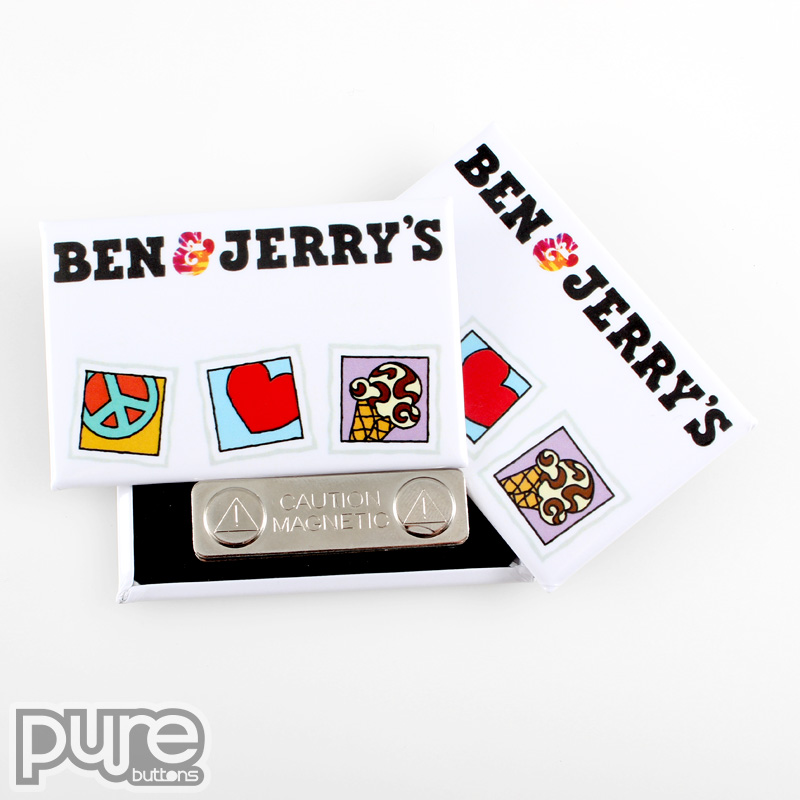 Bulldog Clip Buttons
Bulldog Clip Buttons are available in 15 shapes and sizes and feature a swiveling bulldog clip, a tiny metal clip that allows you to hang the button like a name badge from your shirt or lanyard. These clip-on buttons are great for trade show giveaways and events like concerts, as back stage passes and more.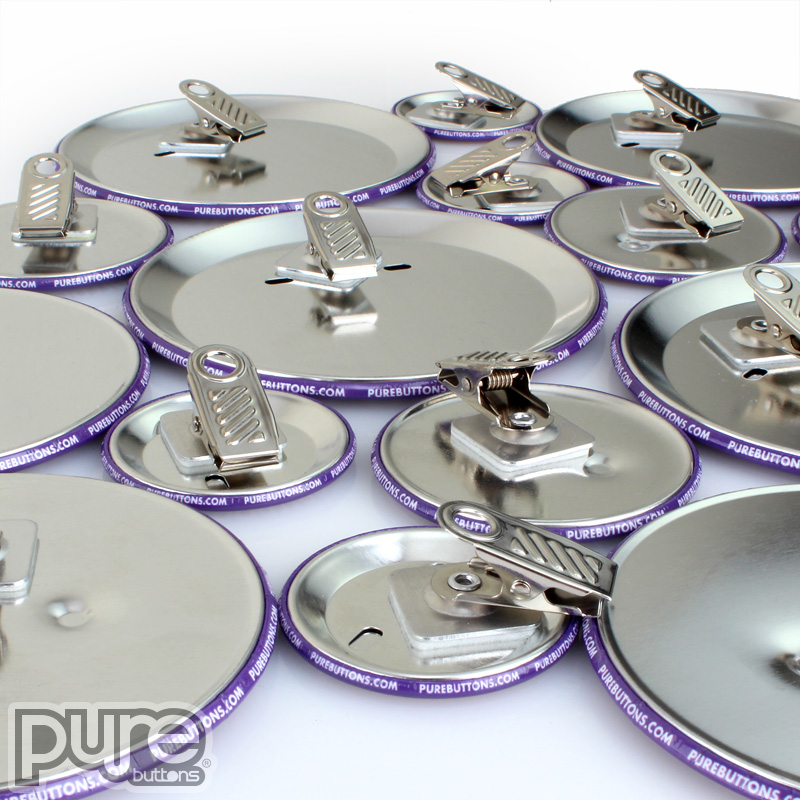 Last Modified: December 10th, 2018