Friday, July 21 is the 121st birthday of the pin-back button patent in 1896 by Whitehead & Hoag of Newark, New Jersey.
In recent years, National Pinback Button Day has been established to celebrate our favorite piece of swag!
You can read more about the history of the pinback button at wikipedia or customize buttons for yourself at purebuttons.com
Since 1896 people have used custom buttons in countless ways. They have become synonymous with political campaigns, and campaign buttons are among the most commonly collected buttons today. PureButtons now offers a gallery and free art tool so you can design campaign buttons for any purpose!
"The Button is without question the best advertising Medium"
– from late 1890's Whitehead & Hoag button sample card.
We also offer a gallery of photo gift designs that you can customize and share the beloved pinback button and other button-related variations as an affordable gift!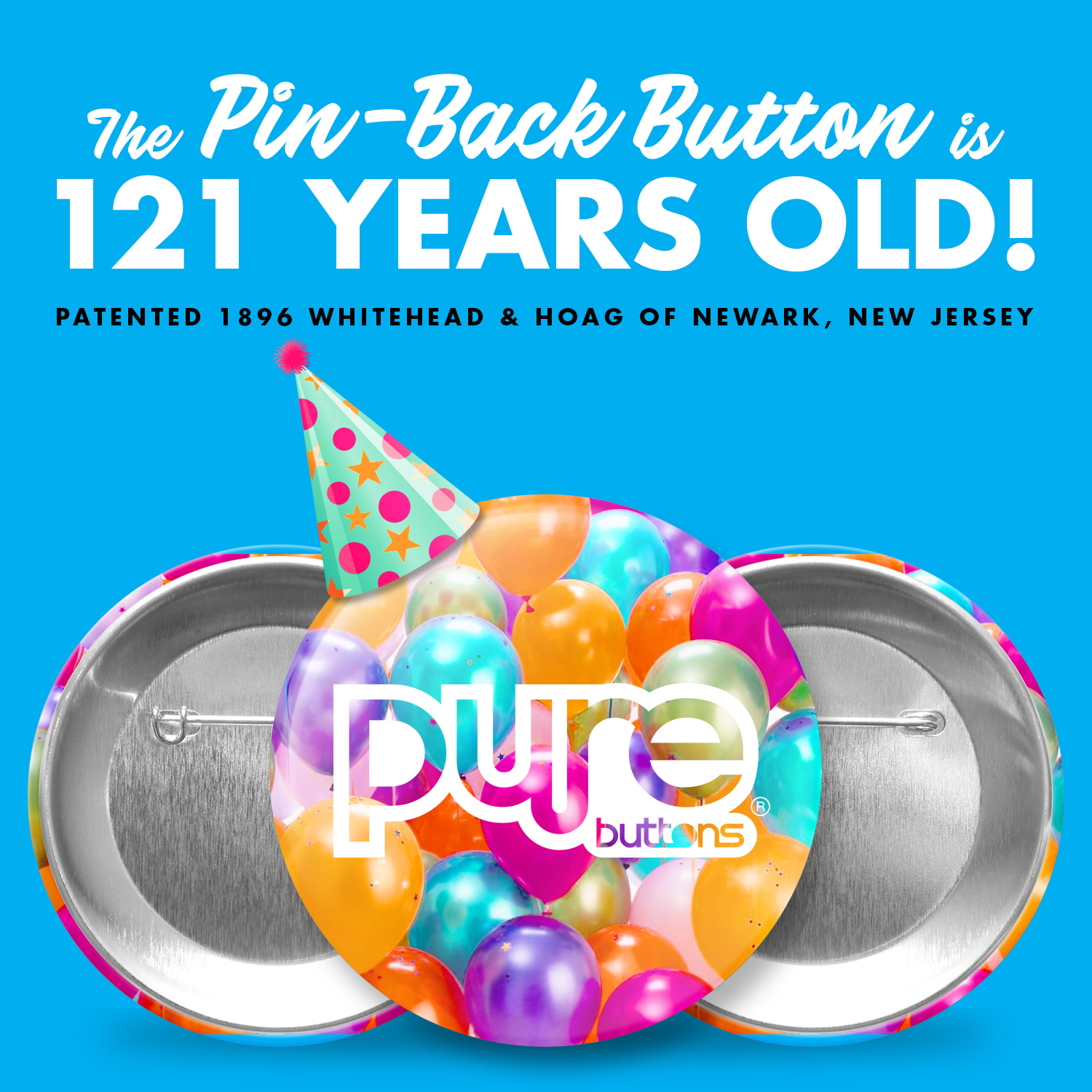 Last Modified: July 20th, 2017