Our personalized ornaments are a product unique to Pure Buttons. We designed them in-house and had the parts manufactured locally for a unique product you won't find anywhere else!
We're proud to announce that our personalized ornaments were officially granted a patent by the U.S. Patent and Trademark Office.
These custom ornaments aren't just meant to be used as custom christmas ornaments. They're great for any time of year and can be hung anywhere with their elastic cord in your choice of metallic color: silver or gold.
See what one of our excited customers said in their personalized ornament review:
"These rock!!! Absolutely awesome product! I sell them all day long for $5 each, they fly off the shelves. Will be ordering many many many more." – DAKOTA FROM FERNDALE CA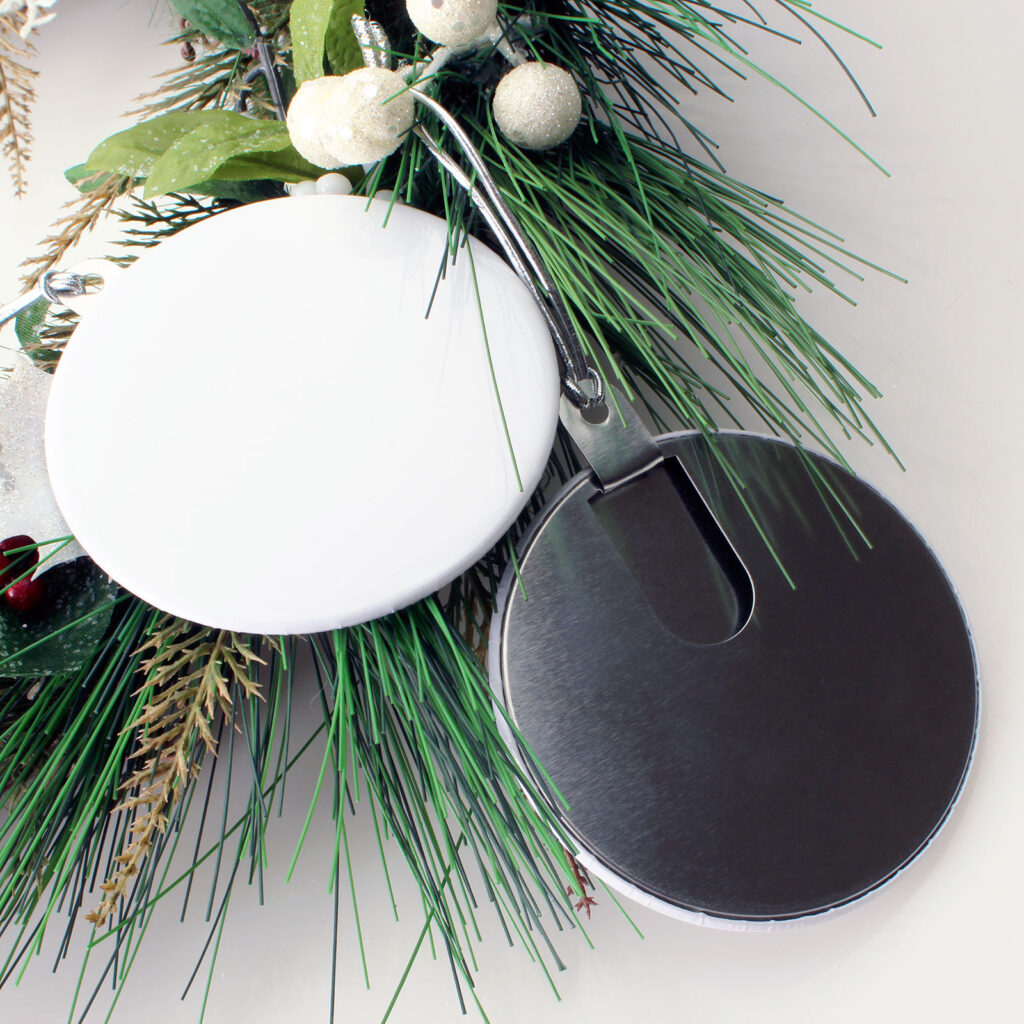 Last Modified: March 24th, 2021