Winter is coming! Now is the time to consider our Personalized Ornaments! Our 3.5″ round ornaments are available to be designed online in our easy tool. Start from scratch, or use any of our free Christmas Photo Gifts templates to create a unique ornament design in minutes.
Our custom ornaments make a great affordable gift for friends, family or customers. They're equally at home showing off school pictures, family portraits, or even your company logo! We've had a wide variety of customers personalize ornaments using photos, artwork and logos. They seem to fly off the shelves for a lot of our customers who order and reorder them every fall!
Commemorate Baby's first Christmas or print your favorite family photos year after year and decorate your tree with your own creations. Our photo ornaments are built to last and will bring a smile to your face every time you get them out to decorate the Christmas tree.
Our personalized ornaments come with your choice of gold, silver, or no cord. You can also choose individual bagging or bulk bagging on your order.
You won't find personalized Christmas ornaments like this anywhere else! Our high quality custom ornaments were designed in-house and are patented. We have the unique parts fabricated from scratch, just for us!
Our custom ornaments are available with no order minimum, but you can enjoy huge price discounts on bulk orders! Take a look at pricing and design your own today!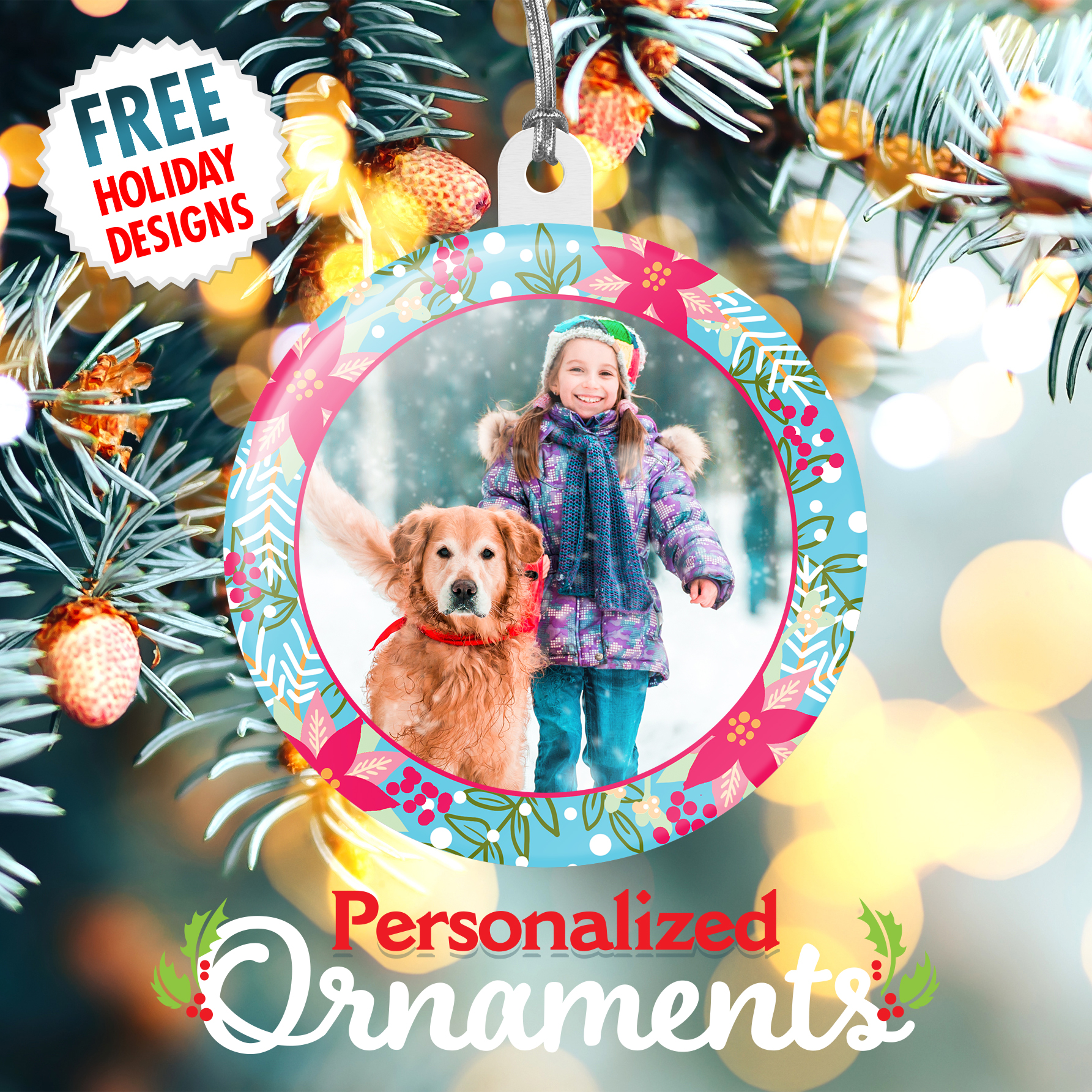 Last Modified: October 25th, 2021