We recently read an article in The New York Times about a campaign by the New York Subway MTA which features bold custom buttons designed to help people with special needs. Pregnant women, seniors and disabled riders can now request free courtesy buttons online and choose from two designs: "Baby on Board" or "Please Offer Me A Seat".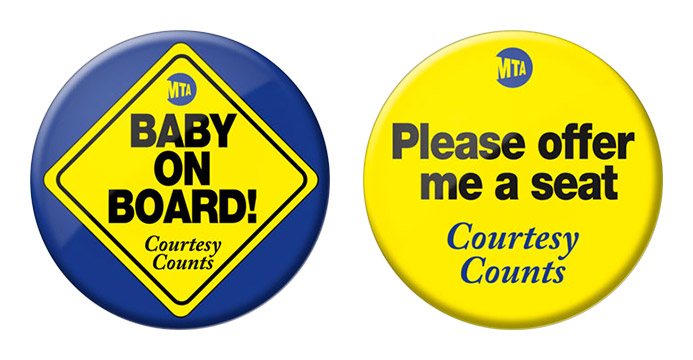 The buttons should be worn while riding the subway to make other riders aware of those around them and offer their seat to people who may need it more than they do. The idea for these courtesy buttons came from London, where London's underground tube hands out about 130,000 baby on board buttons every year! This fact was recently brought to light when a pregnant Kate Middleton wore one while riding the tube.
This is a great campaign by the MTA and we hope to see more like it pop up around the globe!
If you're looking to design campaign buttons, our website now has a gallery of free-to-use designs where you can add your custom colors, text, logos or photos to create a campaign button that fits your vision and gets your message heard!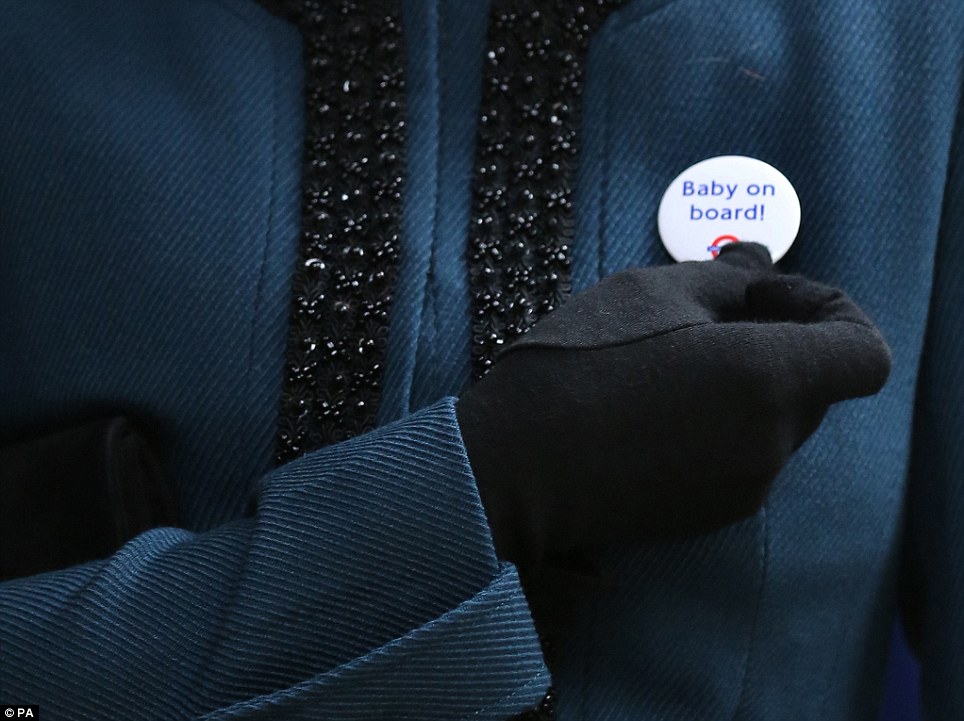 Last Modified: January 10th, 2018