With the button packaging orders flowing, I've decided it would be a good idea to keep the photos flowing! Below you'll see more examples of our custom button packaging. I hope to see your orders come through soon.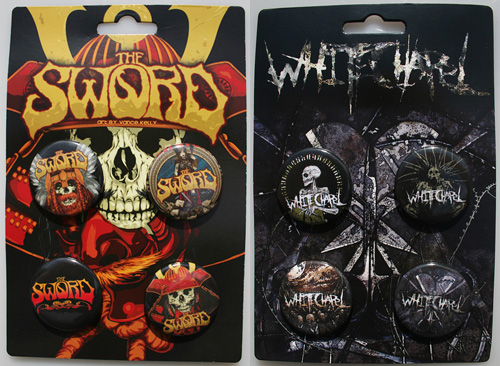 The Sword & White Chapel Button Packs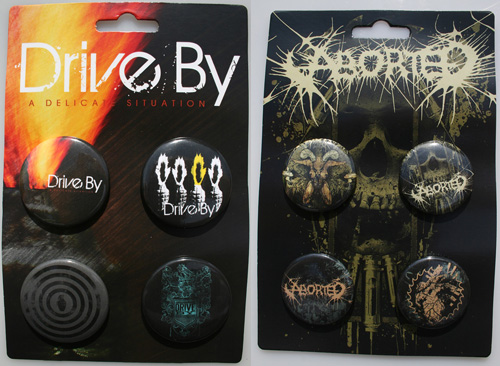 Drive By & Aborted Button packs
I'm looking forward to showcasing more button pack orders! Keep the orders flowing. Remember if you are interested in placing an order please visit our custom button packaging page.
Last Modified: July 28th, 2008