Our first new finish in quite some time is ready to turn heads! Introducing Rainbow Gloss! This ultra glossy protective finish adds a prismatic rainbow effect under direct light, but will not affect your design's colors like a usual holographic print will. Since the transparent holographic finish is applied OVER the printed artwork, white remains white and all of your colors get a rainbow effect that dazzles.

The most dramatic effect is on black and dark colors which get an rainbow oil slick look. The most subtle effect is on predominately white designs which gain a pearlescent look.
Read our Rainbow Gloss FAQ to learn more about how this finish will react to your artwork. Or jump right into our Rainbow Gloss Samples to see a wide variety of designs, colors and styles represented with Rainbow Gloss finish.
We can't wait to see what you'll create for our newest finish, and remember, Rainbow Gloss is only at Pure Buttons!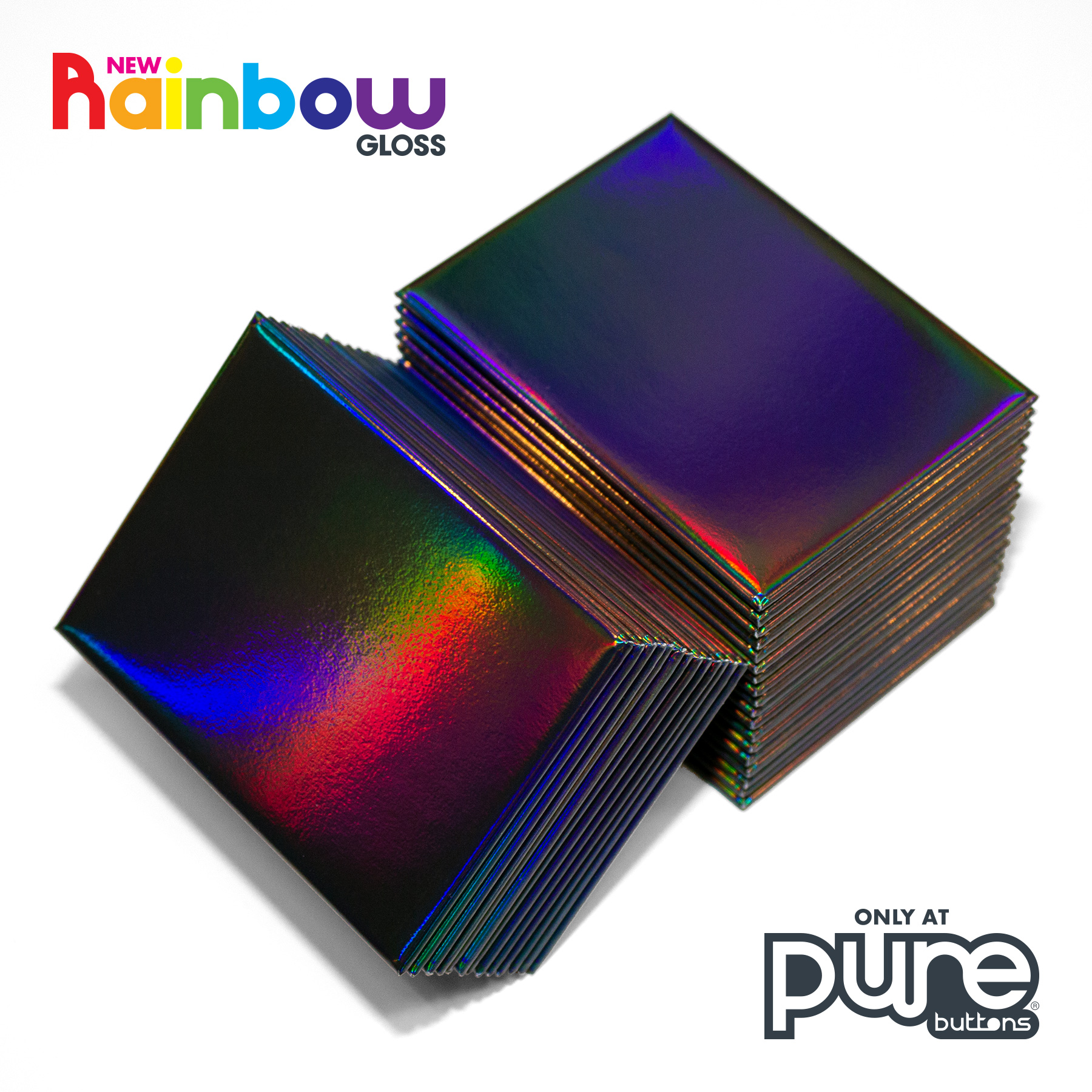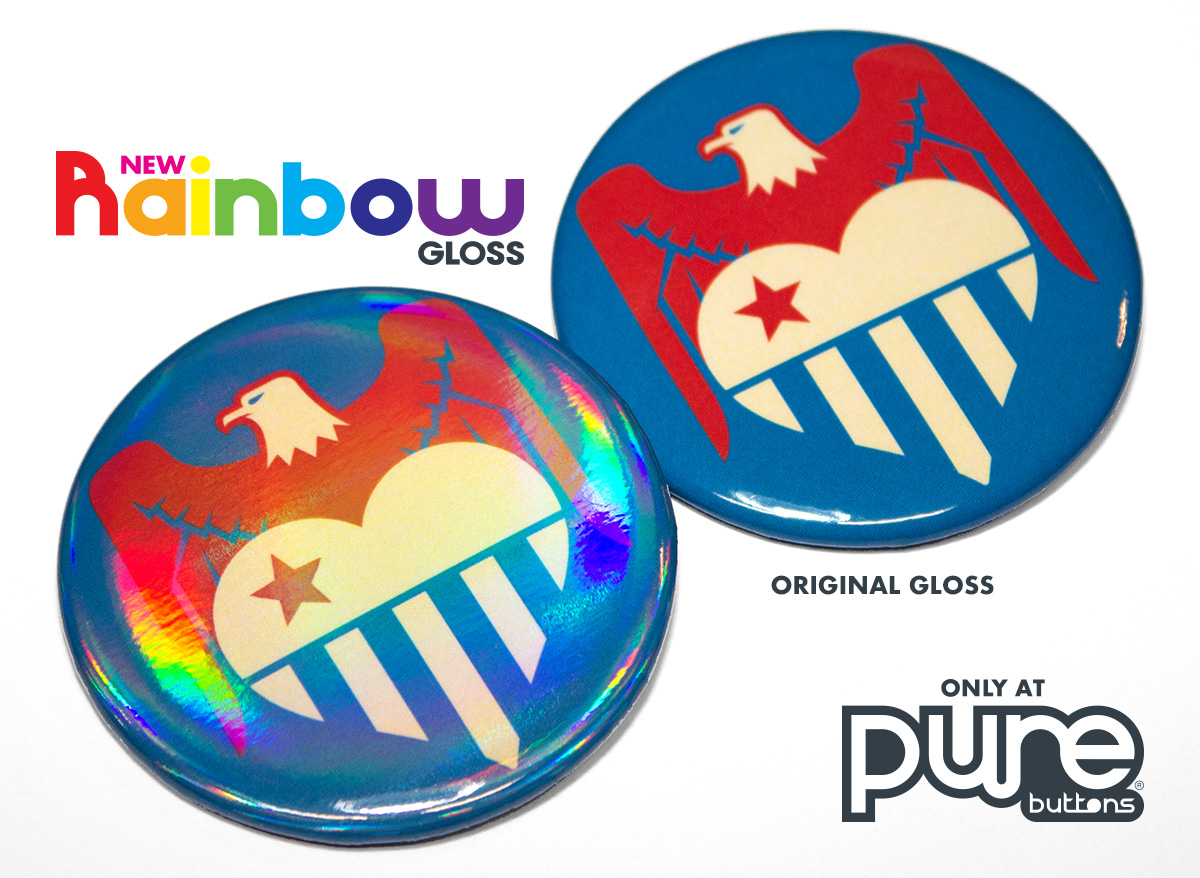 Last Modified: June 1st, 2023