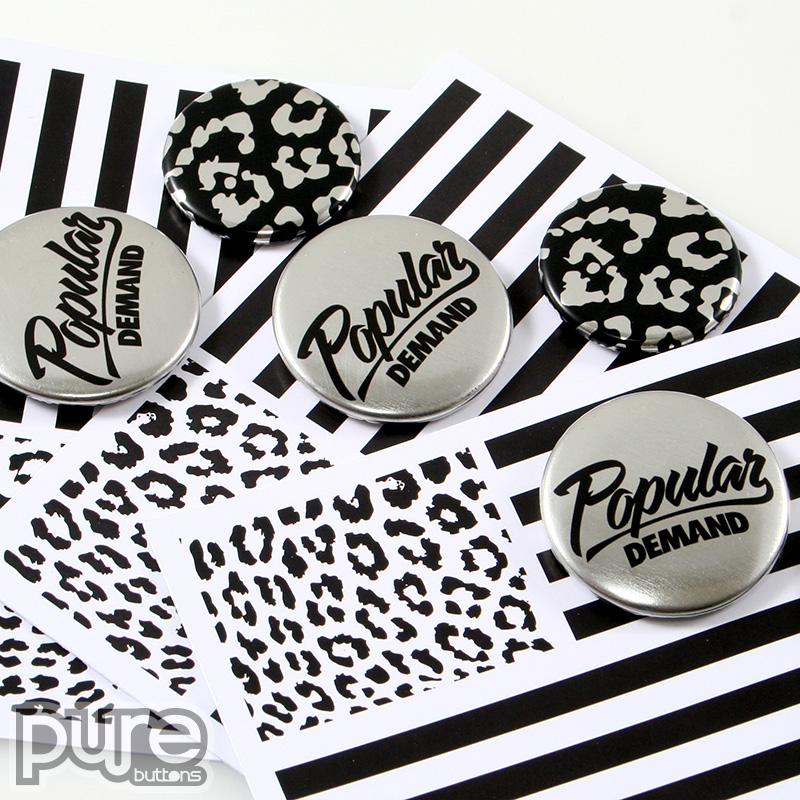 Get your shine on! Metallic finish option now available for all of our custom products!
We just launched the option to make your products metallic! Just select "Yes" for the "Metallic Finish" option at checkout.
More Information on our metallic finish:
Print your design on clear acetate rather than white paper. This allows the metallic button body to shine through your design. In turn your design will have a metallic brushed steel look in any places that are 'white' in your design. Light to mid-tone colors will also appear metallic. Black will block the metallic shine. This option will darken your design slightly. Check our metallic samples gallery.
Last Modified: July 10th, 2014