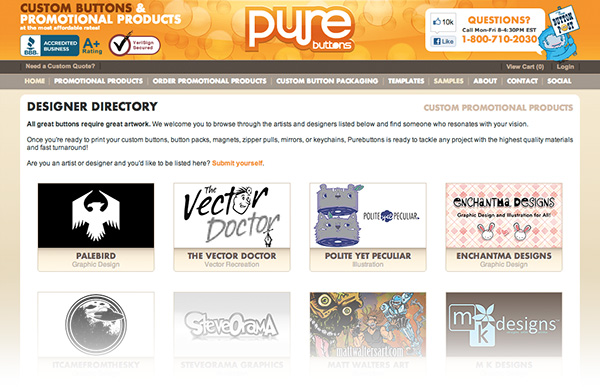 All great buttons require great artwork. To help our customers find great artists, and to help great artists find customers, we've created a Designer Directory! If you need artwork for your custom promotional products, visit our designer directory and choose an artist or designer whos portfolio of work resonates with your vision. When you're ready to print your custom merchandise, you can be sure that PureButtons will offer the best quality buttons at the most affordable pricing.
We have unfortunately decided to close the designer directory. Thank you for participating!
PureButtons is always looking for ways to help independent artists and help our customers find fantastic art for amazing buttons!
Last Modified: December 19th, 2012