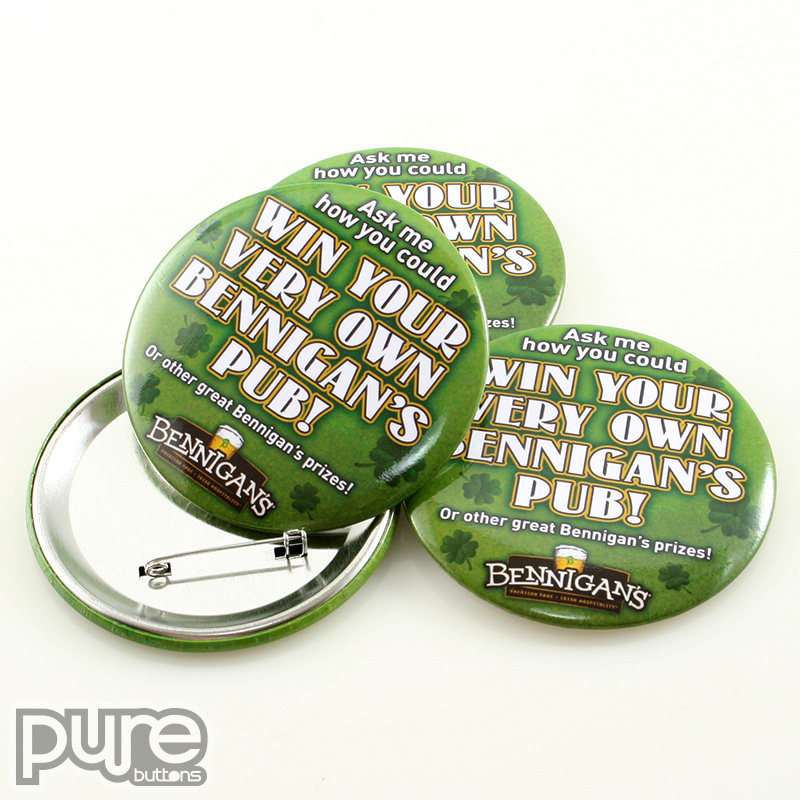 Happy St. Patrick's Day! Today we've gone through our samples and pulled images of GREEN custom buttons. St. Patrick's Day is a great holiday of merriment and cheer and to celebrate we're pinching people who don't wear green, eating various green foods and beverages, and listening to Irish music.
Our Custom Buttons are perfect for celebrating as St. Patrick's Day Buttons. We've had custom button orders from fine establishments such as various pubs and restaurants including Bennigan's.
Order your own custom buttons today and join in the fun!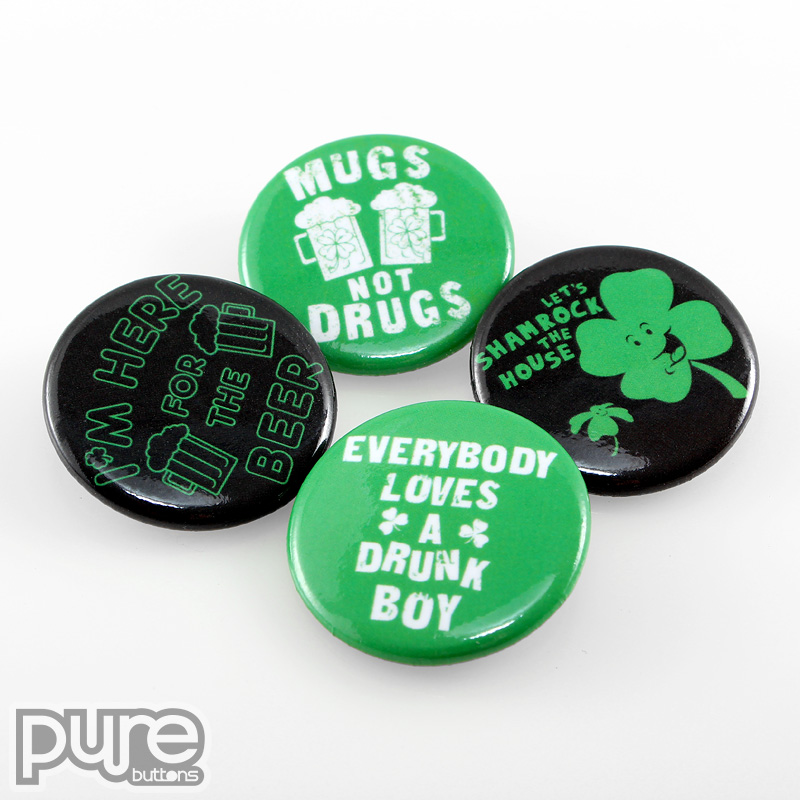 Last Modified: March 17th, 2014