15 years ago Pure Buttons began hand pressing custom buttons for a handful of local customers and quickly grew to offer a wide variety of custom promotional products and photo gifts. Today we are one of the world's top custom button companies due to our incredible quality, personal customer service, low prices and quick turnarounds. We're so excited to mark our 15th year with a Cyber Monday style sale!
We welcome you to celebrate with our 15 year anniversary sale!
Get 15% OFF + FREE SHIPPING on orders over $25 to the contiguous USA with code 15YEARS this week only!
Offer ends Sunday Feb 23.
Visit PureButtons.com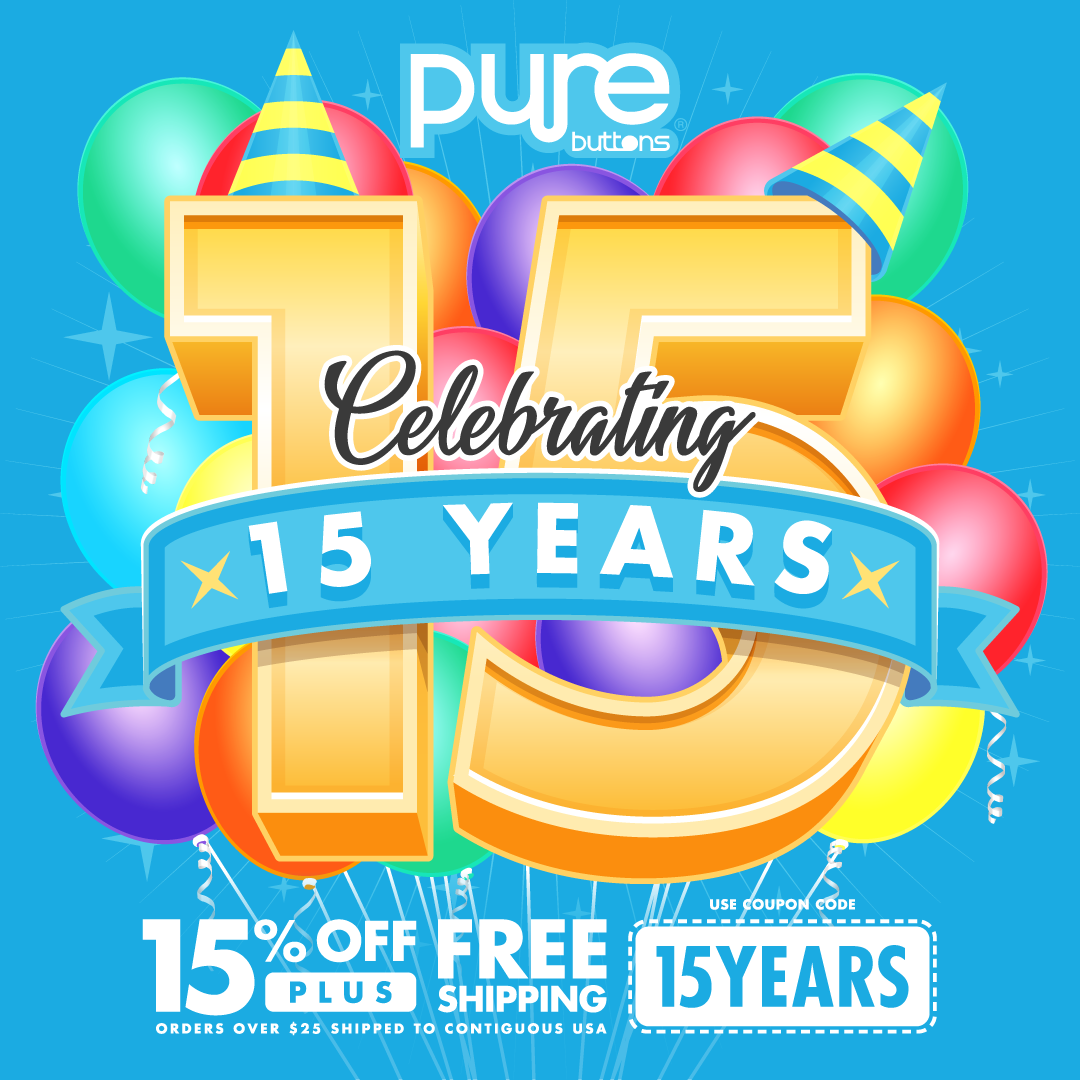 Last Modified: February 17th, 2020