PureButtons Testimonials
Welcome to our PureButtons Testimonials category! Below you will find articles, posts, coupons or samples featuring PureButtons Testimonials. To see our latest content, visit Home.
Happy Custom Buttons Customer Testimonial
Happy Customer Testimonial:
"I just wanted to say that I was 110% satisfied with the order I placed back in April. The buttons and pins looked great. The quality was superior, the price was incredible and the turnaround was as-promised. I have already recommended your site to one friend and will undoubtedly recommend Pure Buttons to others.
If and when I need these types of products again, Ill go straight to purebuttons.com"
Karil in West Hollywood, CA
Tasty Surprise from a Happy Customer!
We were recently surprised by a thank you gift from a happy Customer! We're used to sweet words from our happy customers but sweet treats are a welcomed upgrade!
"You guys are the best! Thanks so much, you really came through for us!" — The McFaddin Marketing Team
The great gift was by McFaddin Marketing who are obviously great at their job- because here we are talking about them!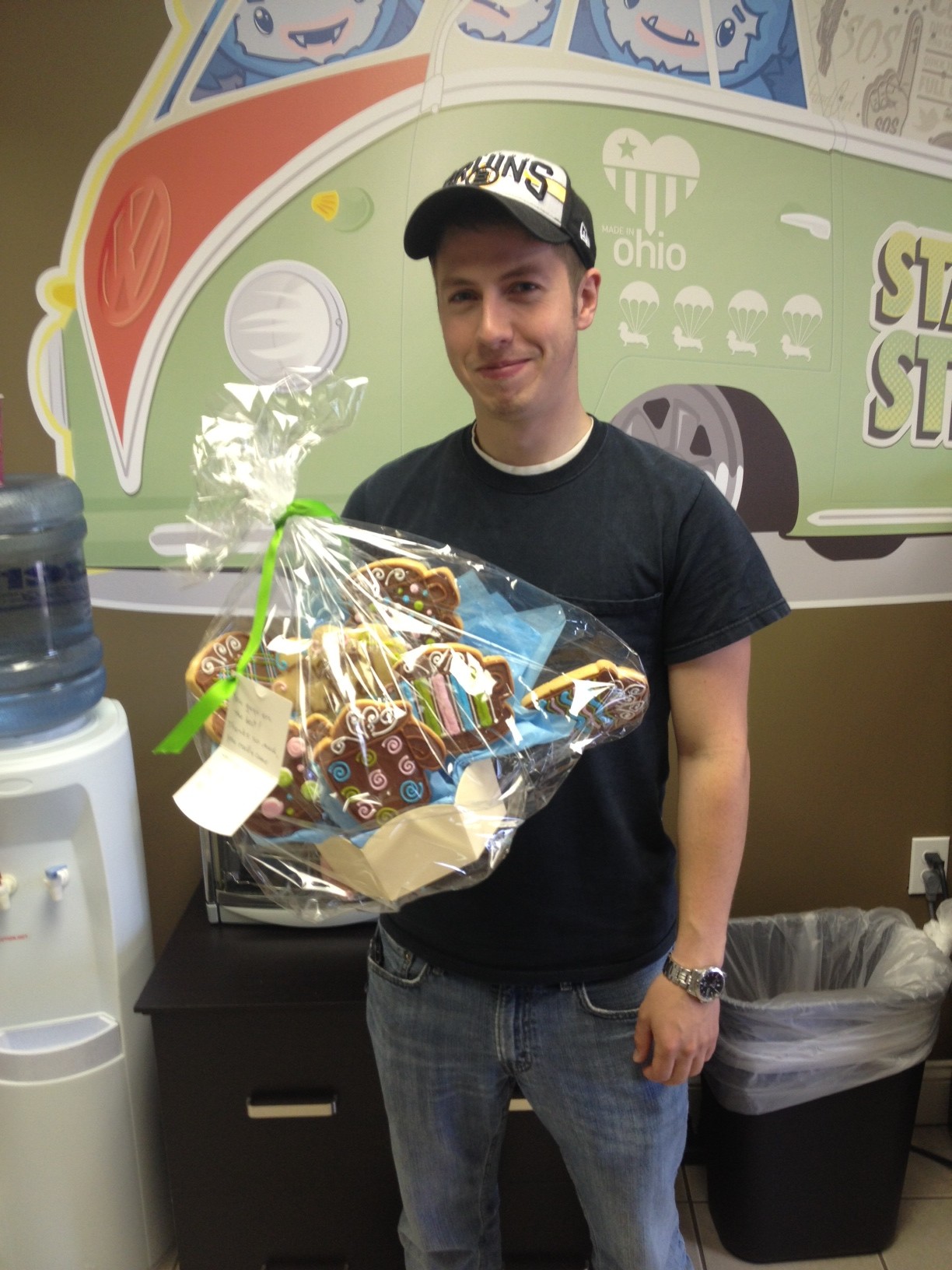 Customer Testimonial: Penn State University
"I just wanted to take a moment to commend all of you at Pure Buttons for your exceptional work. A little over a month ago, I placed an order with you for several hundred 1 inch round buttons that we planned on using at one of our conferences. When a last minute change came through to one of our art assets after the order had been submitted, your customer service and art departments were responsive and understanding. And once the buttons arrived, not only was our entire team incredibly impressed with the quality of your work, but we received countless compliments from the conference attendees as well. And for all of these reasons I just wanted to take a moment to say thank you. We will absolutely look to Purebuttons the next time we need promotional products.
Best,
Chris
Penn State University"
Purebuttons Customer Testimonial!
We recently had a happy customer write on our Facebook wall and we want to take a moment to share what they wrote here.
I bought some buttons for my art show in my senior year of high school. The same went for many other groups in my class, we were all delighted by the quality of Pure Buttons and they were the cheapest we could find and came rather quick.  Pure Buttons is really great. You guys, like fo realzz.
-Chloé Welch
Another Happy Customer!
We had another happy customer send some kind words our way on our Facebook page and we wanted to share them here.
I'd DEFINITELY recommend Pure Buttons to anyone who needs promotional material. The quality of their products are excellent, as is their customer service. Needless to say, I get a lot from them when I need to! 🙂
-Cinsearae Santiago
Thanks Cinsearae! We're glad you had a good experience with us – thank you for your business!

Call 800-710-2030