Welcome to our Custom Coasters category! This is Page 1 of 1 of Custom Coasters related content. Below you will find articles, posts, coupons or samples featuring Custom Coasters. To see our latest posts, visit Blog Home.
Drinks on me! Our custom drink coasters are a hit with all types of industries as promotional swag, but they also make excellent gifts! Design a photo coaster in our easy online tool for that hard to buy for person in your life. They also make affordable stocking stuffers this holiday season!
Right now, you can take 20% OFF our incredible custom coasters with coupon code COASTER20
You can choose glossy or matte finish for our custom coasters, but we recommend matte finish for enhanced slip resistance. Both finish options provide a water-resistance protective layer for your custom printed graphics, logo or photo.
But don't wait, this offer is available for one week only!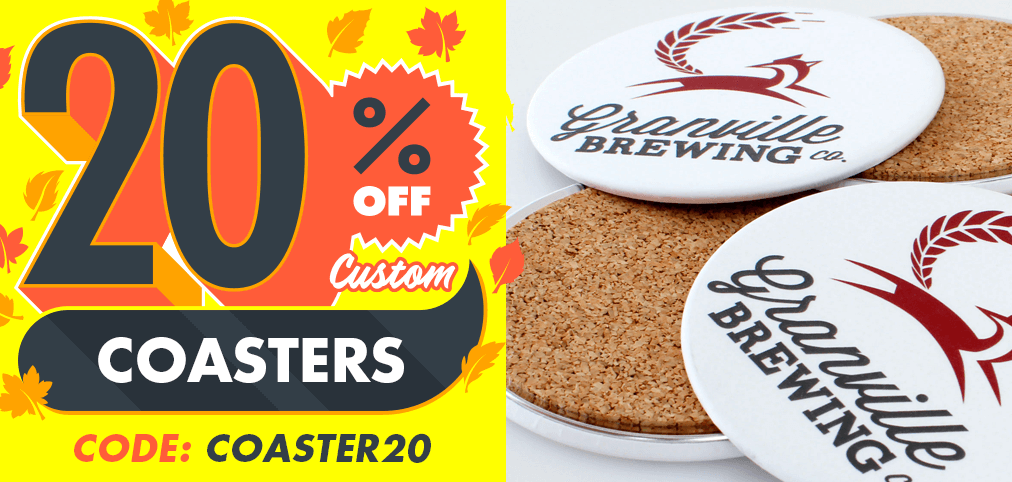 Last Modified: September 26th, 2022
Custom Coasters 15% OFF with code COASTERS
Through March 15, take 15% OFF our awesome custom coasters with promo code "COASTERS".
These coasters feature a natural cork back and a smooth matte finish for an affordable and attractive promotional product that your customers will love using! Our custom coasters are available in quantities of 5 and up, and are priced from 70 cents each!
See Coaster Samples
Buy Custom Coasters
Not interested in Coasters? That's fine- get free shipping on your order!
Contiguous USA orders over $30 can enjoy free shipping with promo code FREESHIP
This code will also discount rush shipping options by the value of the free shipping option, so enjoy your discount on premium shipping options!
Shop PureButtons.com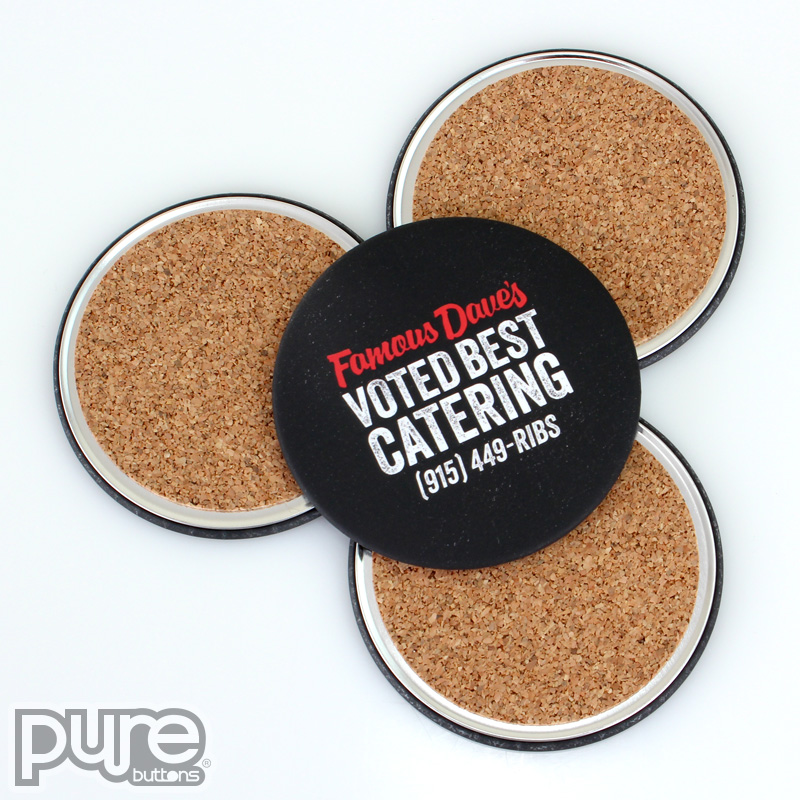 Last Modified: February 29th, 2016
We are thrilled to reveal our latest product offering- Custom Coasters!
For a limited time take 15% OFF your order of custom coasters with promo code COASTERS
Our 3.5" Round Custom Coasters offer a unique advertising method that your customers will want to keep around! We start with our steel button body and print your full color graphics on the top. Our custom coasters feature a natural cork backing to protect the table and keep your drink in place.
Our Water-Resistant Soft-Touch Matte Finish is highly recommended for increased drink stability. Our new matte finish is free for any custom coaster order!
5 Personalized Coasters just $17.75! Order Now
A low minimum of just 5 coasters make these the perfect promotional item, or personalized gift. The more coasters you buy, the more affordable they become. Our coasters run as low as just 70 cents each! Take a look at our pricing table on our custom coaster order page.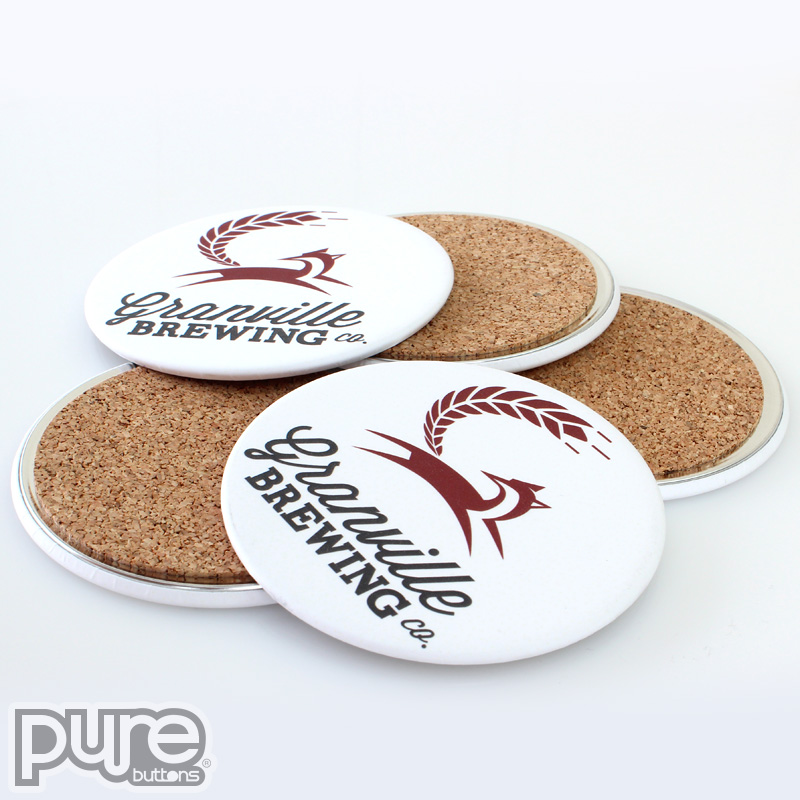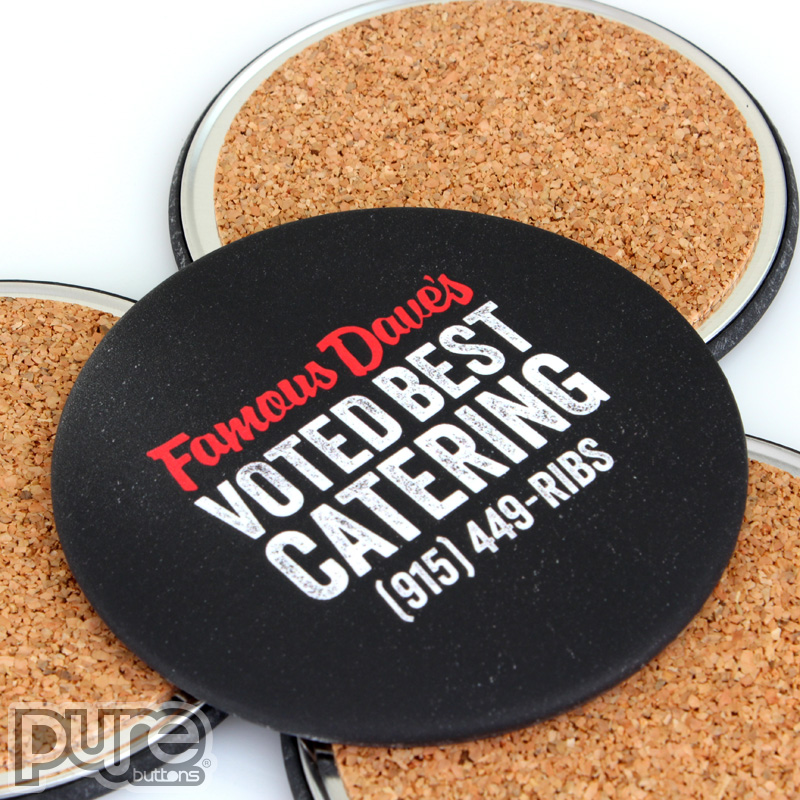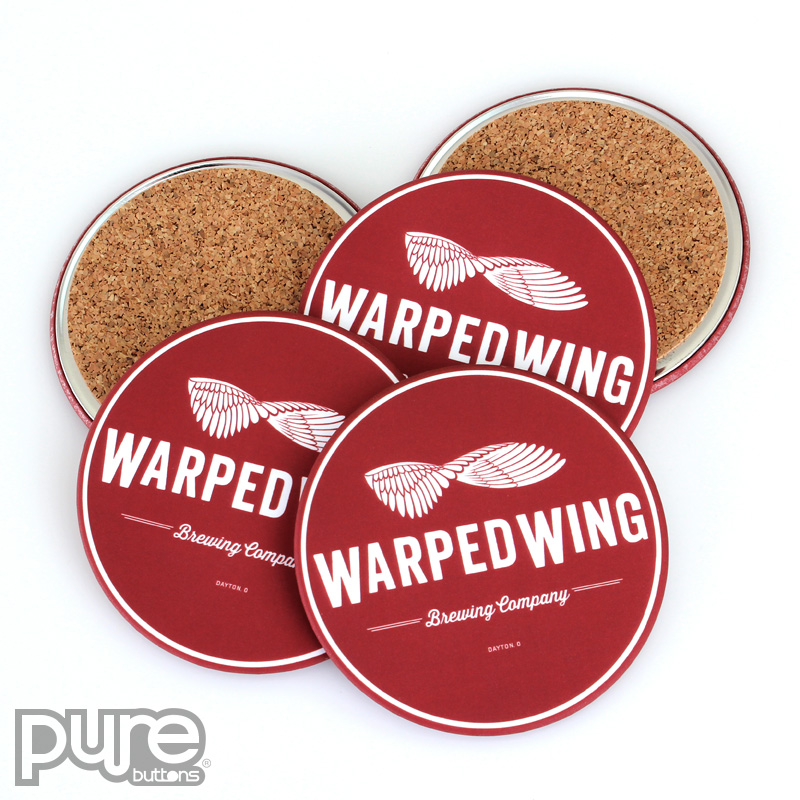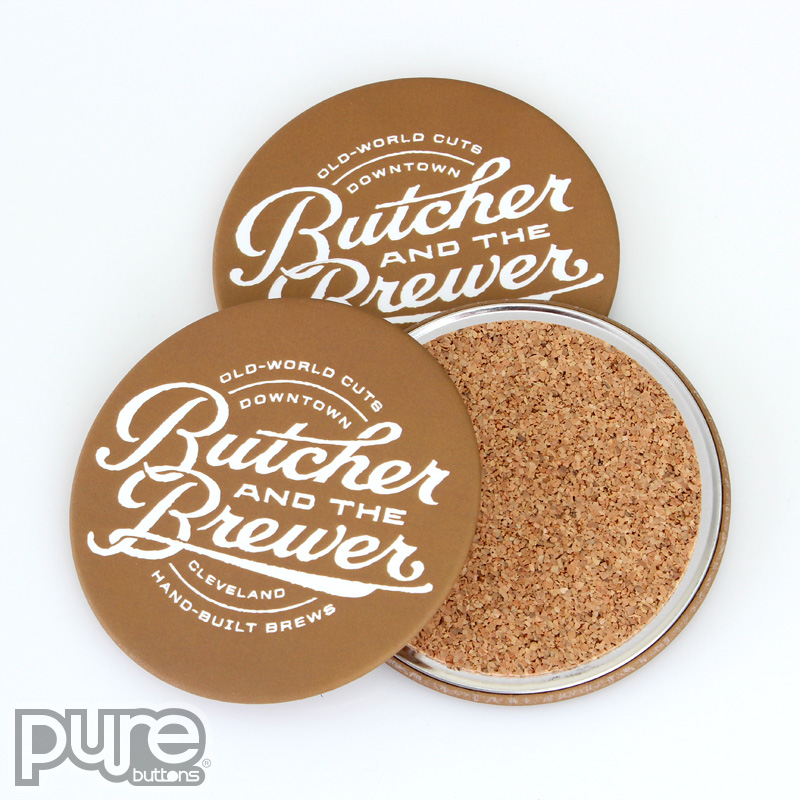 Last Modified: February 6th, 2015
We are proud to announce that we will soon launch 3.5″ Round Custom Coasters for purchase on our website. These coasters feature a natural cork back and your full color graphics on the top. Add our soft-touch matte finish for a 'non-skid' top surface and you've got yourself a VERY DESIRABLE custom promotional product.
Look for custom coasters to launch in the next month! on PureButtons.com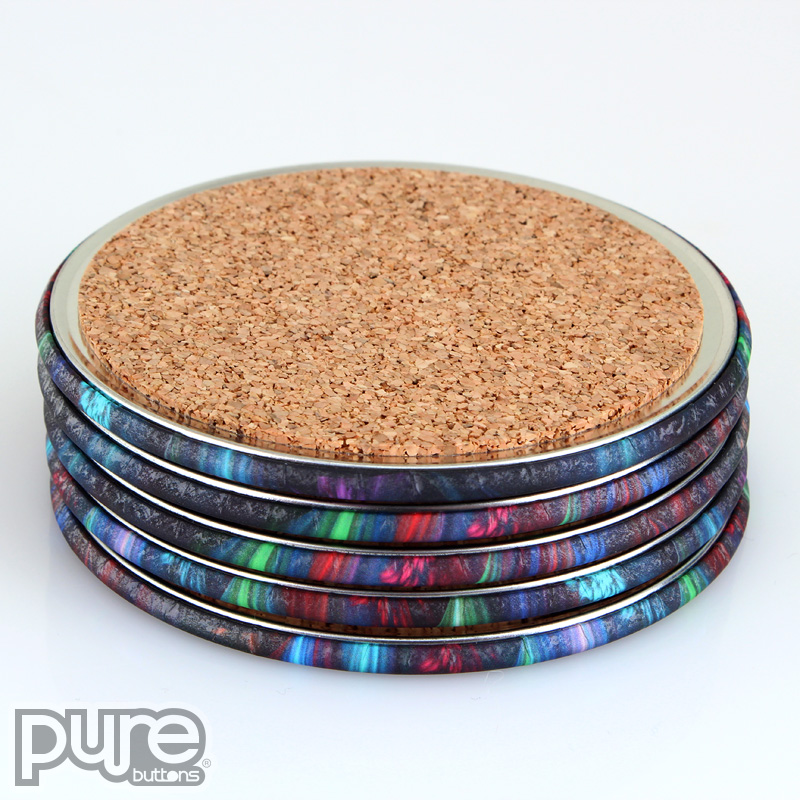 Last Modified: January 20th, 2015