Custom Coasters 15% OFF with code COASTERS
Through March 15, take 15% OFF our awesome custom coasters with promo code "COASTERS".
These coasters feature a natural cork back and a smooth matte finish for an affordable and attractive promotional product that your customers will love using! Our custom coasters are available in quantities of 5 and up, and are priced from 70 cents each!
See Coaster Samples
Buy Custom Coasters
Not interested in Coasters? That's fine- get free shipping on your order!
Contiguous USA orders over $30 can enjoy free shipping with promo code FREESHIP
This code will also discount rush shipping options by the value of the free shipping option, so enjoy your discount on premium shipping options!
Shop PureButtons.com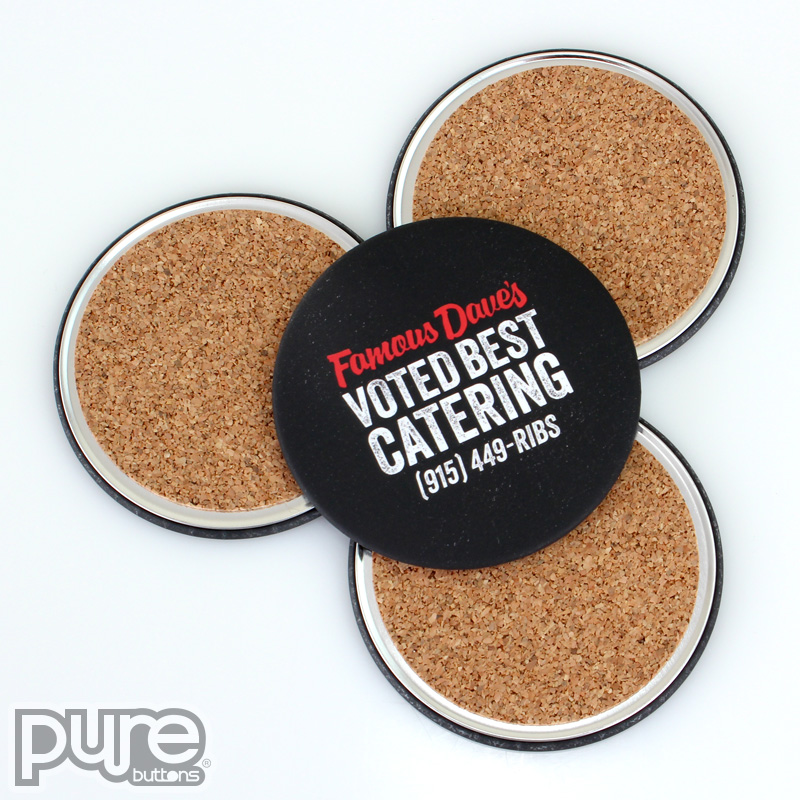 Last Modified: February 29th, 2016