Here's an interesting gadget, perhaps the humble pin-back button's futuristic big brother, the Beam Authentic programmable LED Button features a 400×400 AMOLED display that you can broadcast designs, gifs and messages to in real time with your smartphone via bluetooth. Featuring a 24 hour battery life, this evolution of the custom button may catch on.
The Beam Authentic display also includes a panic button feature, which will automatically send a text message and GPS coordinates to an emergency contact when pressed for 10 seconds.
Its price tag is steep however, at $99 this isn't a casual merch item. Beam Authentic seems to be targeting a young, progressive and socially conscious audience, and they may find takers at this price.
For the rest of us, purebuttons.com offers custom printed buttons starting at $5.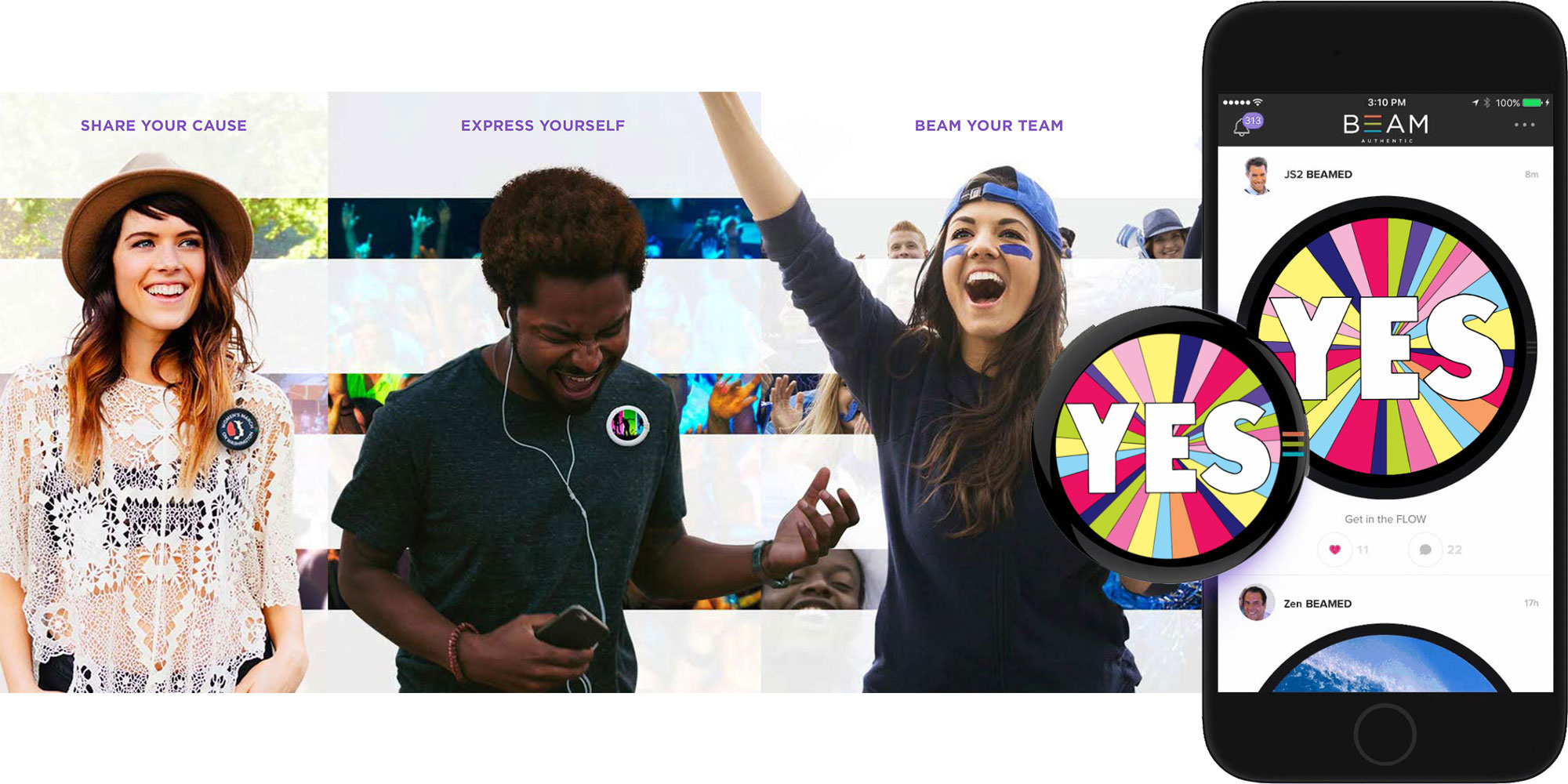 PureButtons Inc is unaffiliated with Beam Authentic and this article is for informational purposes only.
Last Modified: January 10th, 2018