Our sister company, StandOut Stickers just announced their first new sticker finish in six years. The new glitter stickers feature a high gloss finish with tons of super fine transparent metallic glitter flake.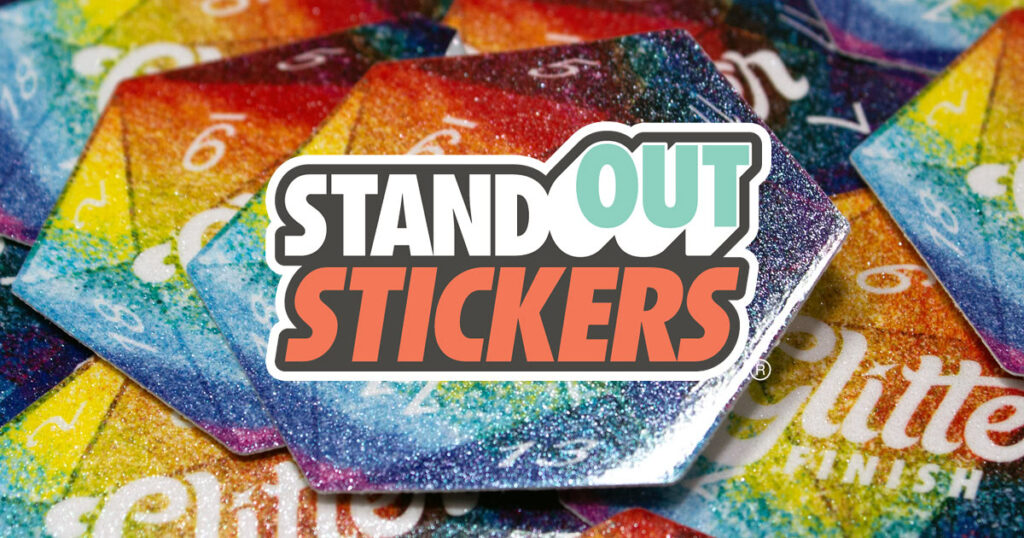 This glitter is more of a semi transparent silver glitter, not rainbow glitter or a hologram glitter effect, but actual glitter flake similar to the kind found in automotive or boat finishes. The sticker material is laminated with this as a top coat which provides extra durability and the glittery shimmer effect!
This now makes three unique sticker finishes that you can choose from when you order custom stickers. The original glossy finish and matte finish are offered at no additional cost. The new glitter sticker finish is offered as a premium upgrade.
You can order glitter stickers of any size or shape. Simply choose the glitter finish option when you're ordering. StandOut Stickers offers bulk discounts on higher quantities and prices are even lower on standard sticker shapes like circle, square, rectangle or oval stickers.
For the rest of this week, Circle Stickers are on sale 20% off with code CIRCLE20 – a great opportunity to check out this new glitter sticker finish at a great price!
Check out some sample photos below and learn more about glitter stickers on the StandOut Stickers website.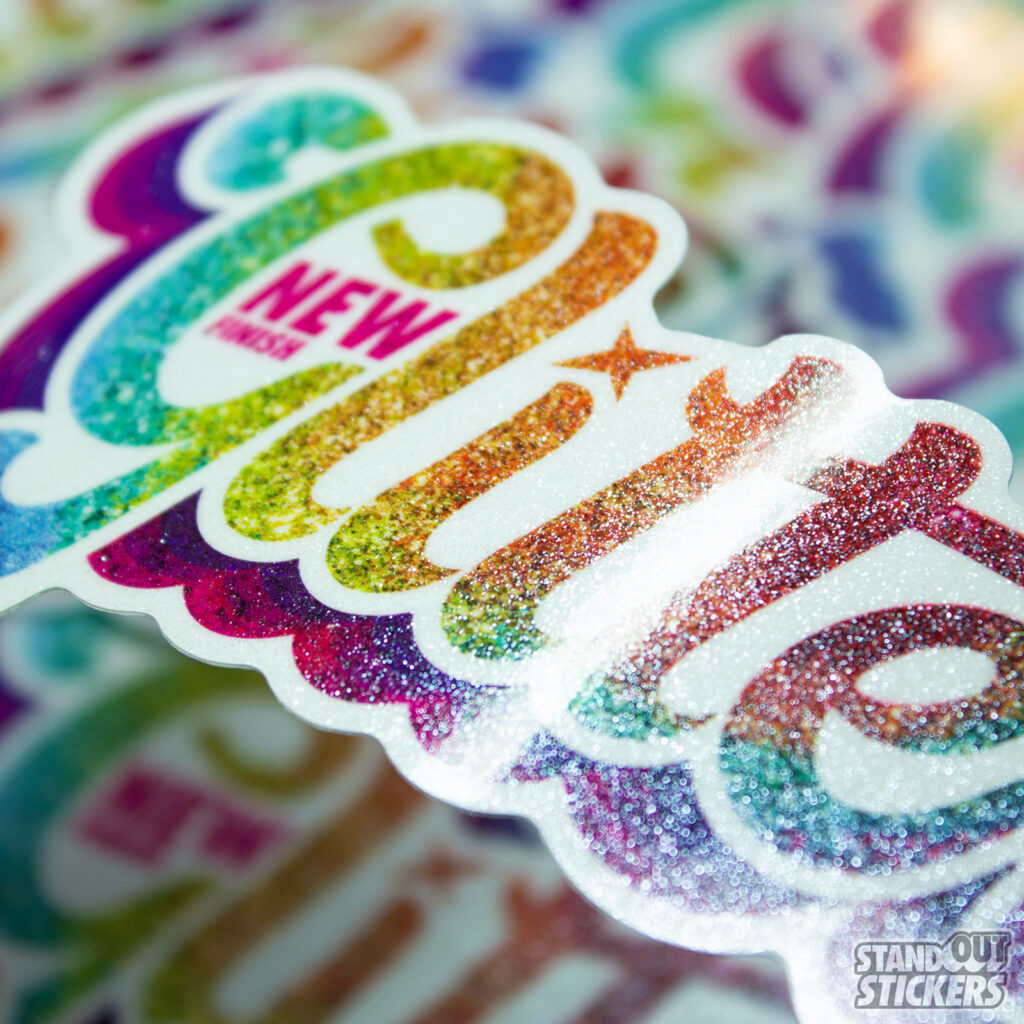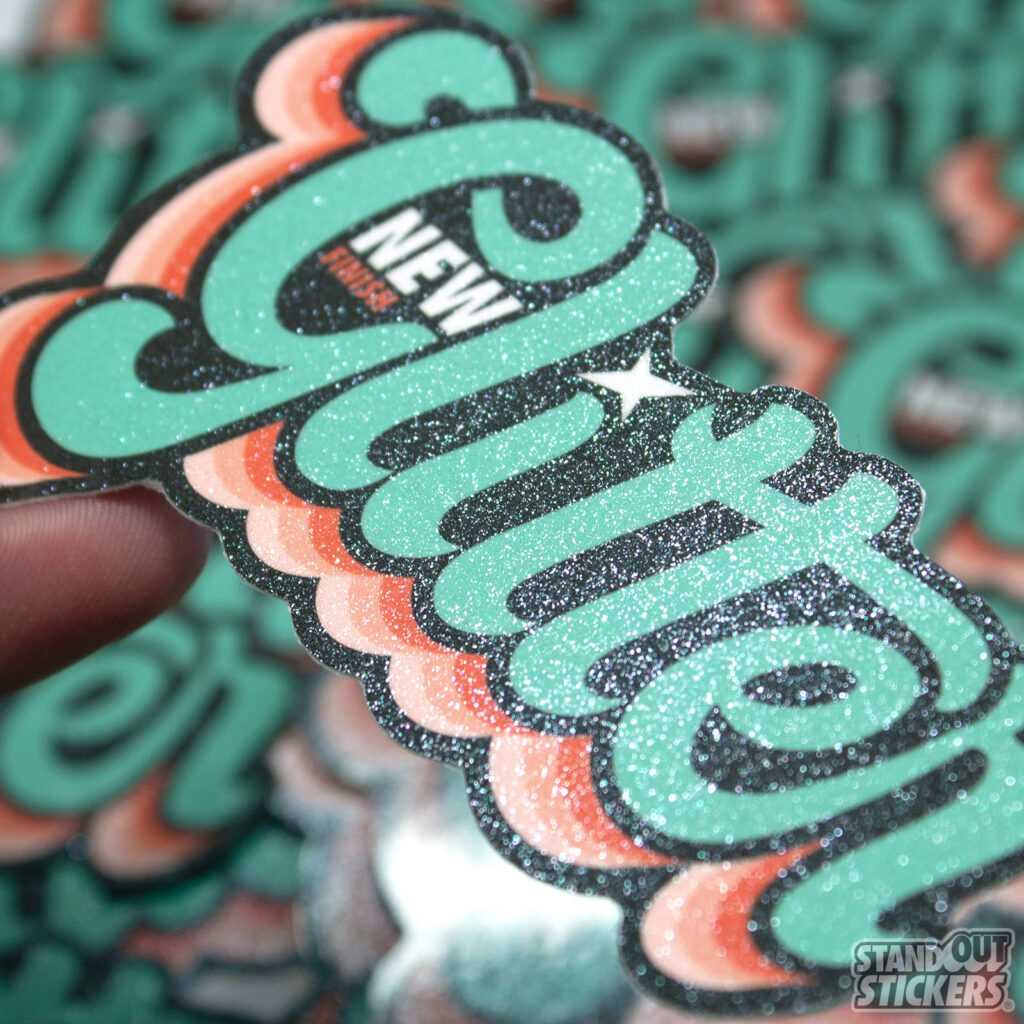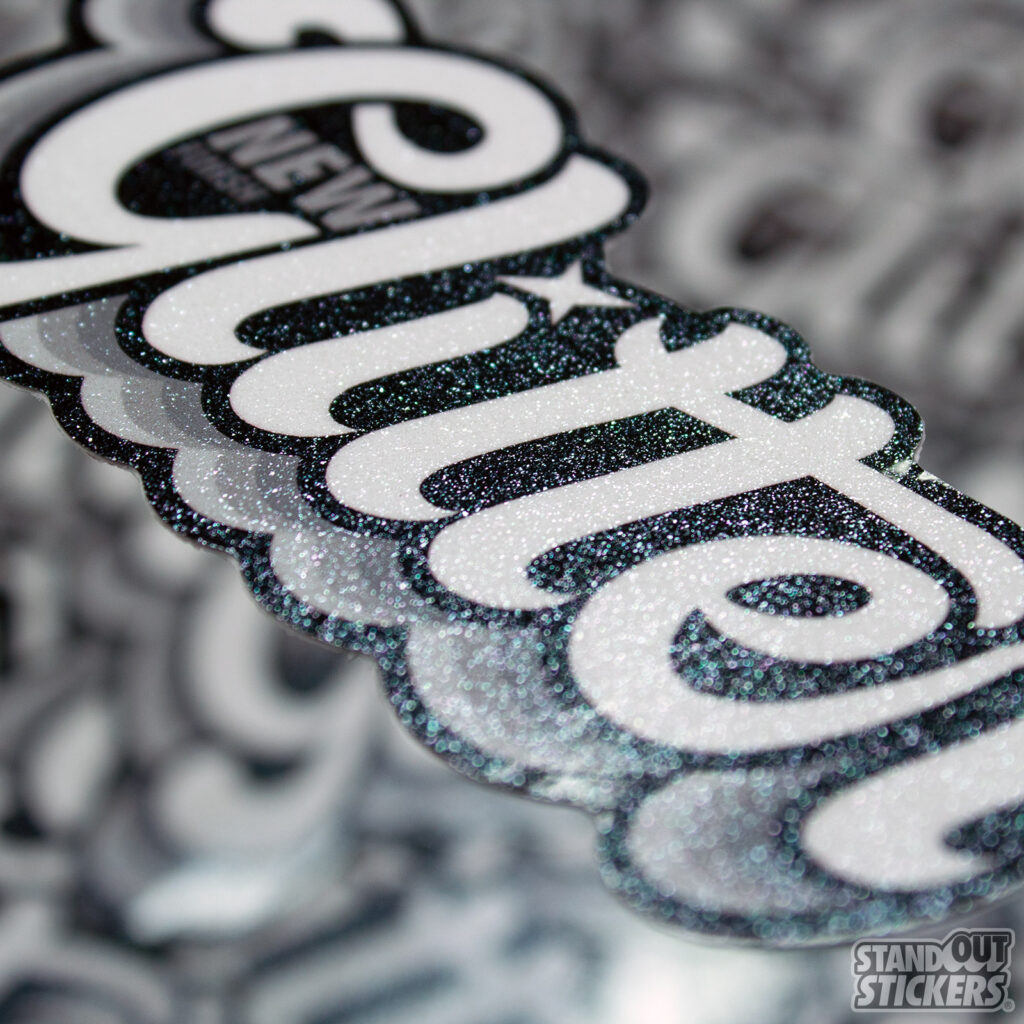 Last Modified: March 3rd, 2021