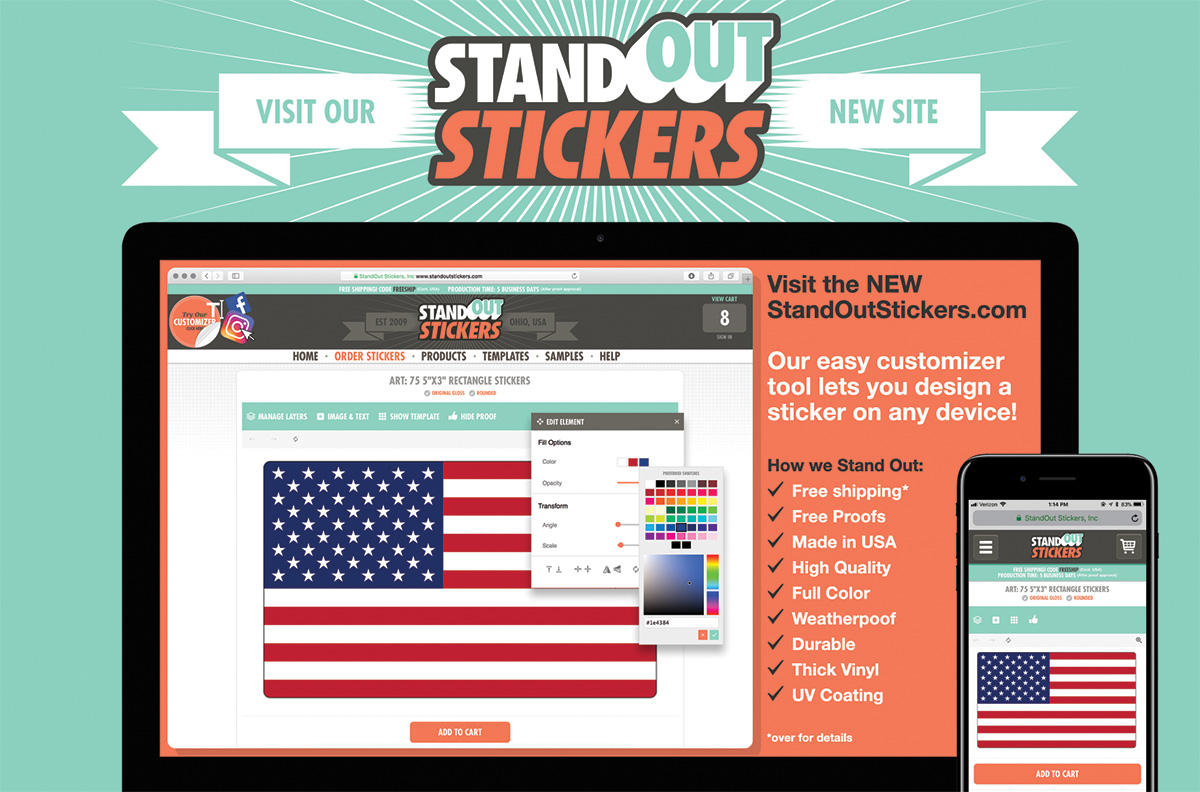 StandOut Stickers is proud to announce a brand new website where you can order custom stickers with ease! Use our new FREE Customizer Tool to design custom stickers in your browser, on any device!
The new StandOutStickers.com gives you the same great online experience as PureButtons.com
✔ Free Shipping (click for details)
✔ Free Proofs
✔ Free Customizer Tool
Just like PureButtons, we offer 15% OFF Reorders with promo code REORDER15
If you're looking for custom stickers, please try our sister company StandOut Stickers. Enjoy the same world-class customer service, attention to detail, and high standards for quality! Our stickers are printed, cut and shipped from the same PureButtons facility in Ohio, USA. StandOut Stickers is committed to American manufacturing!
Visit the NEW StandOutStickers.com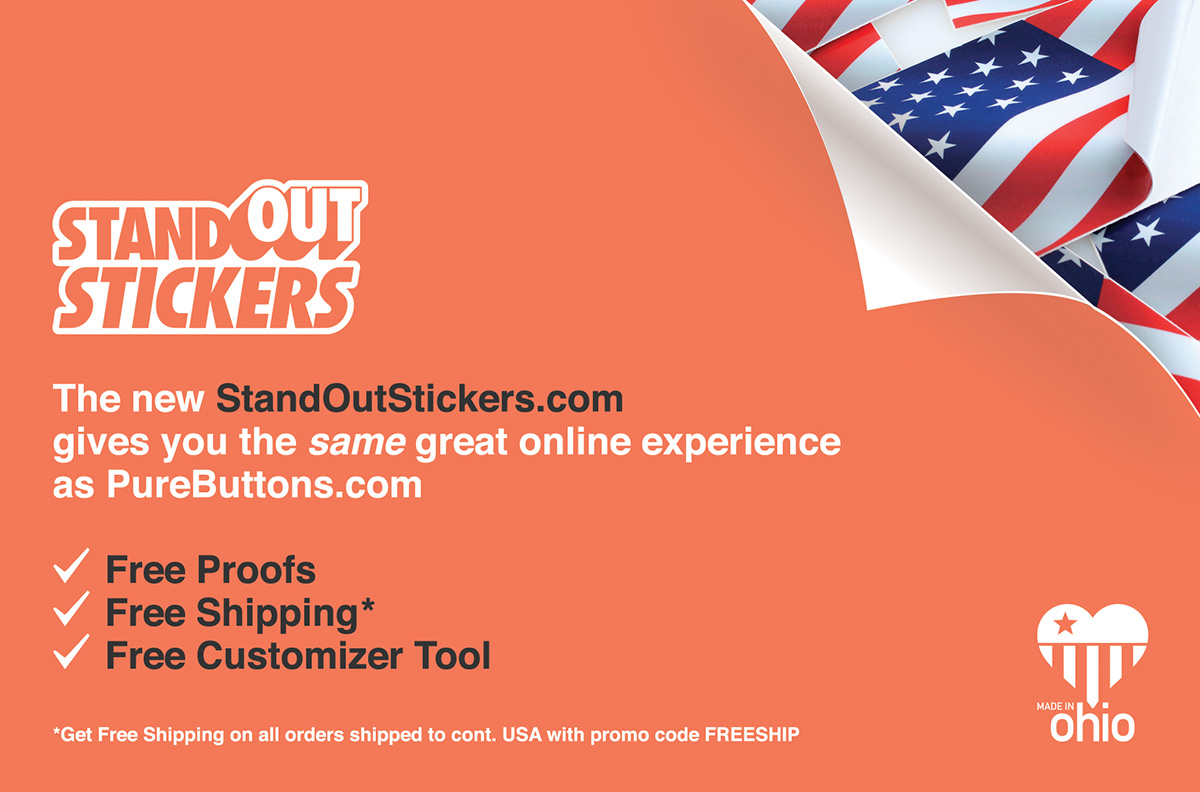 Last Modified: November 22nd, 2017