Our humble oval button is the featured button shape of the week! You can take 20% OFF custom oval buttons with code OVAL20
Oval buttons come in one size: 1.75″x2.75″ Oval Buttons – they're free to design online and the minimum order is just one oval button! Choose from three unique finishes including Glossy, Soft-Touch Matte and Metallic finish!
Oval buttons make perfect custom nametags or ID badges. They get attention and have a high-quality appearance for any event or occasion!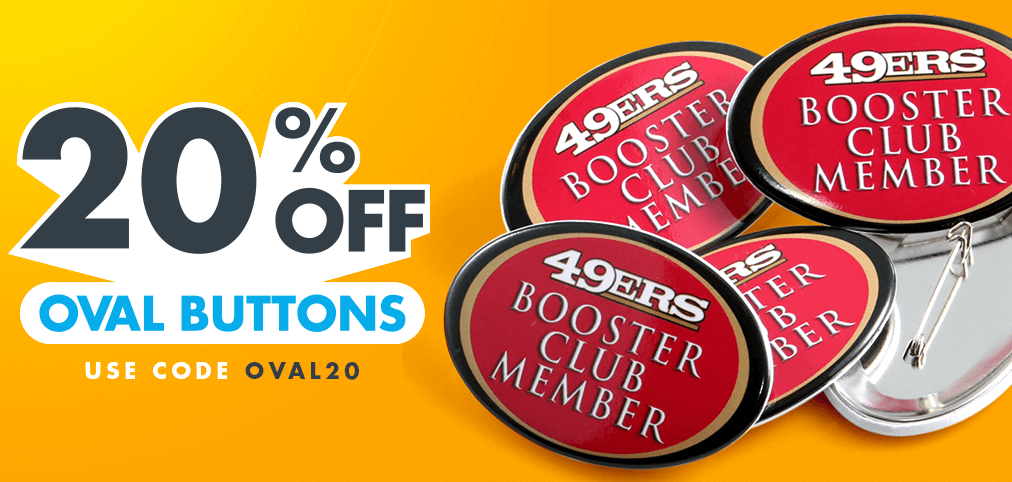 The above image features oval buttons printed for the San Francisco 49ers Booster Club Member badges. What a great idea!
Needing another Oval way to advertise?
Our sister company StandOut Stickers is running a sale on Oval Stickers this week too! Simply use the same coupon code OVAL20 to take 20% off oval vinyl stickers of any size or shape. The same customizer and free instant proofs make ordering from StandOut Stickers a familiar experience!
Last Modified: May 16th, 2022