We recently completed an order of 100,000+ 3″ buttons. We were able to snap a few photos of the order before it shipped. There were 4 pallets with 45 boxes on each one. Check out the madness below!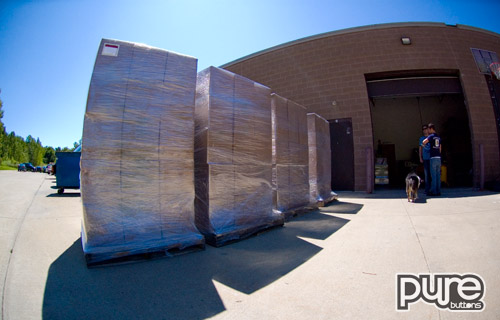 All 180 boxes waiting to be picked up.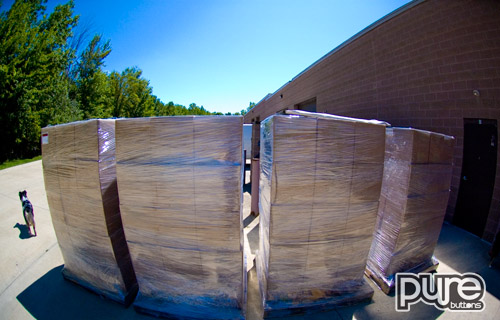 Another shot with our fish-eye camera lens.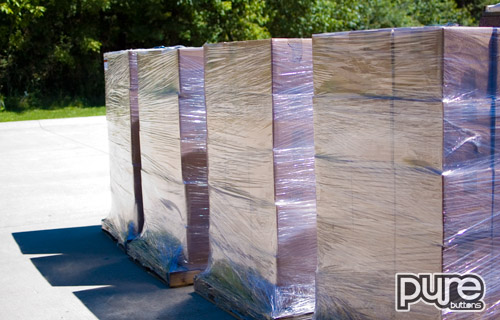 All of the boxes were carefully placed on each pallet and plastic wrapped together to ensure these custom buttons arrived at their location in perfect condition.
Last Modified: August 15th, 2011