We have fantastic news to share about our print quality! As a few weeks ago, we have officially upgraded to the latest and greatest Canon digital press. This means our custom buttons, fridge magnets, and all other custom merchandise that we print will now have deeper, richer and more even colors. Colors from your screen will more closely match the printed products and you can expect photo magnets and buttons to look even more stunning than ever before.
We traveled high and low, testing the latest and greatest digital presses from all major printer brands and finally came to this lovely Canon press that is now settled into our new improved print room.
Our team has been printing custom products with this new printer for a few weeks now so we thought it was time to introduce it to the world. If you follow us on instagram you'll begin to see examples of this printer's work when we post customer orders as they pass through our production facility.
Canon is a respected leader in image processing technology and we feel confident that this new digital press brings added quality and value to Pure Buttons' already stellar reputation for high quality button printing and magnet printing.
Give it a spin! Our minimum is just one piece at PureButtons.com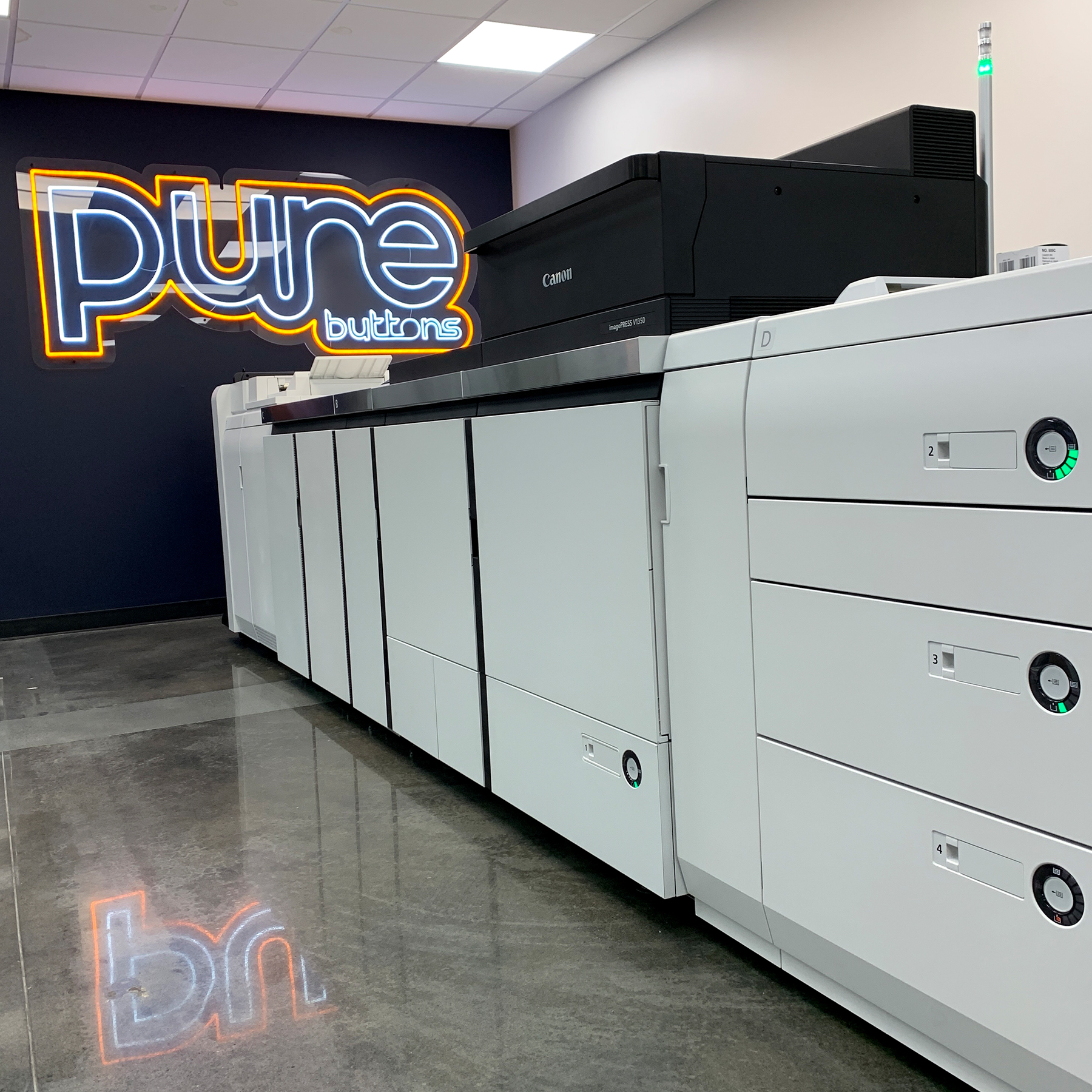 Last Modified: October 12th, 2023