At PureButtons our goal is to make ordering custom buttons as easy as 1-2-3-4! We regularly review our ordering and account management process to make it more convenient and offer services and options that our customers request! Take a look at just how easy making your own custom buttons can be!
Step One: Select a Size and Shape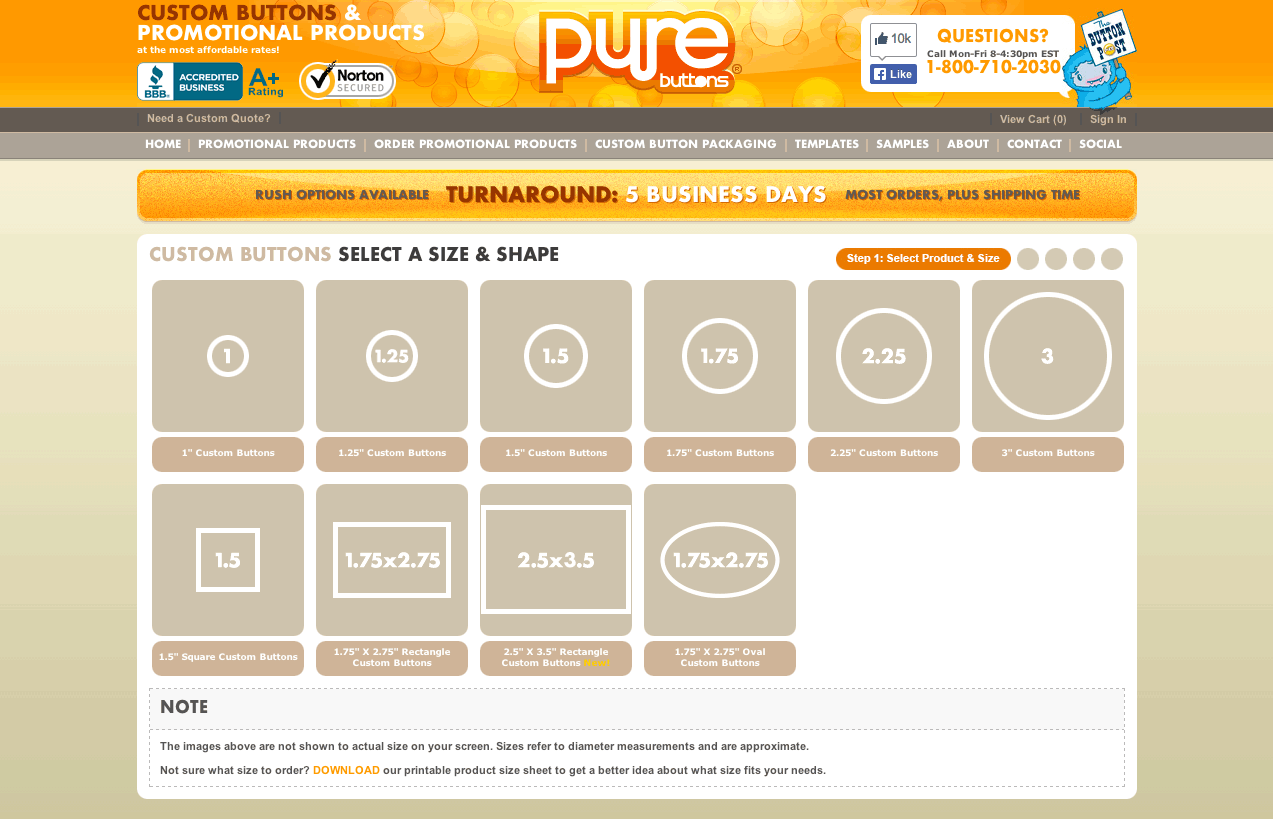 Step Two: Select a Quantity and Choose Options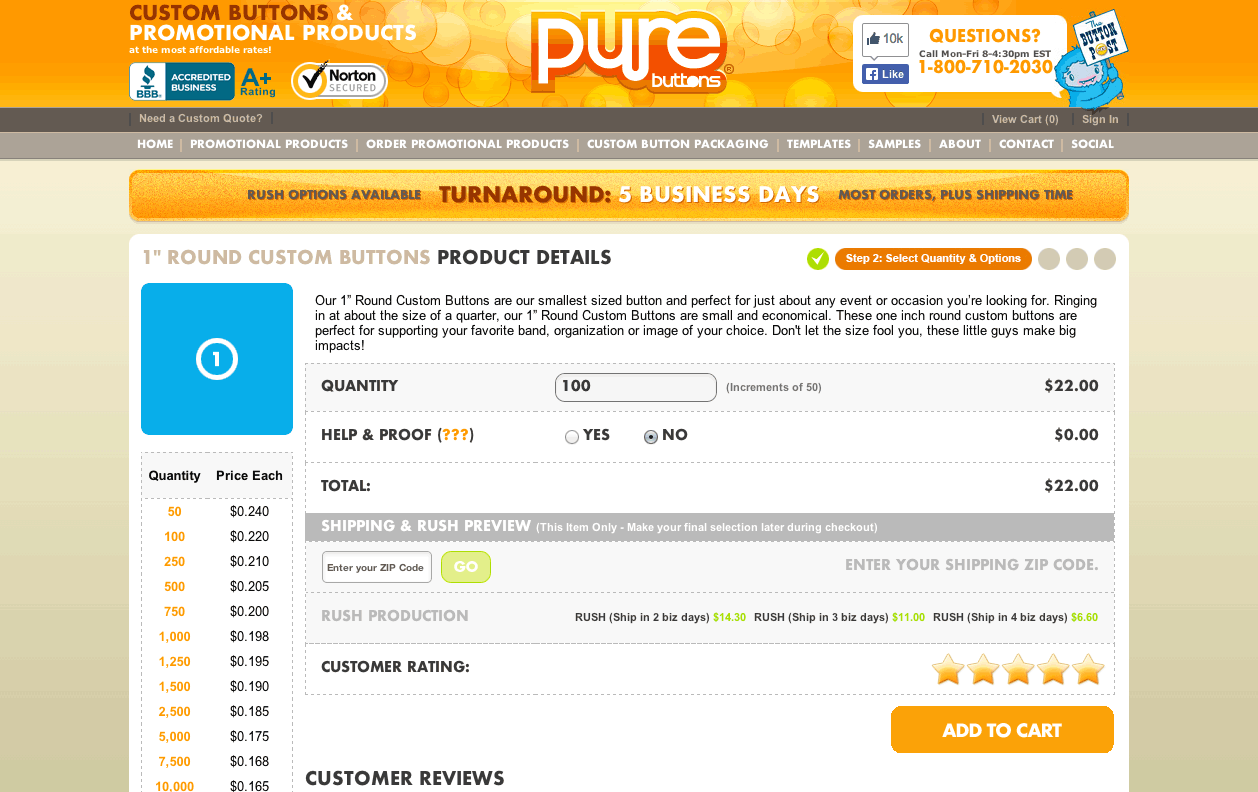 Step Three: Upload Your Artwork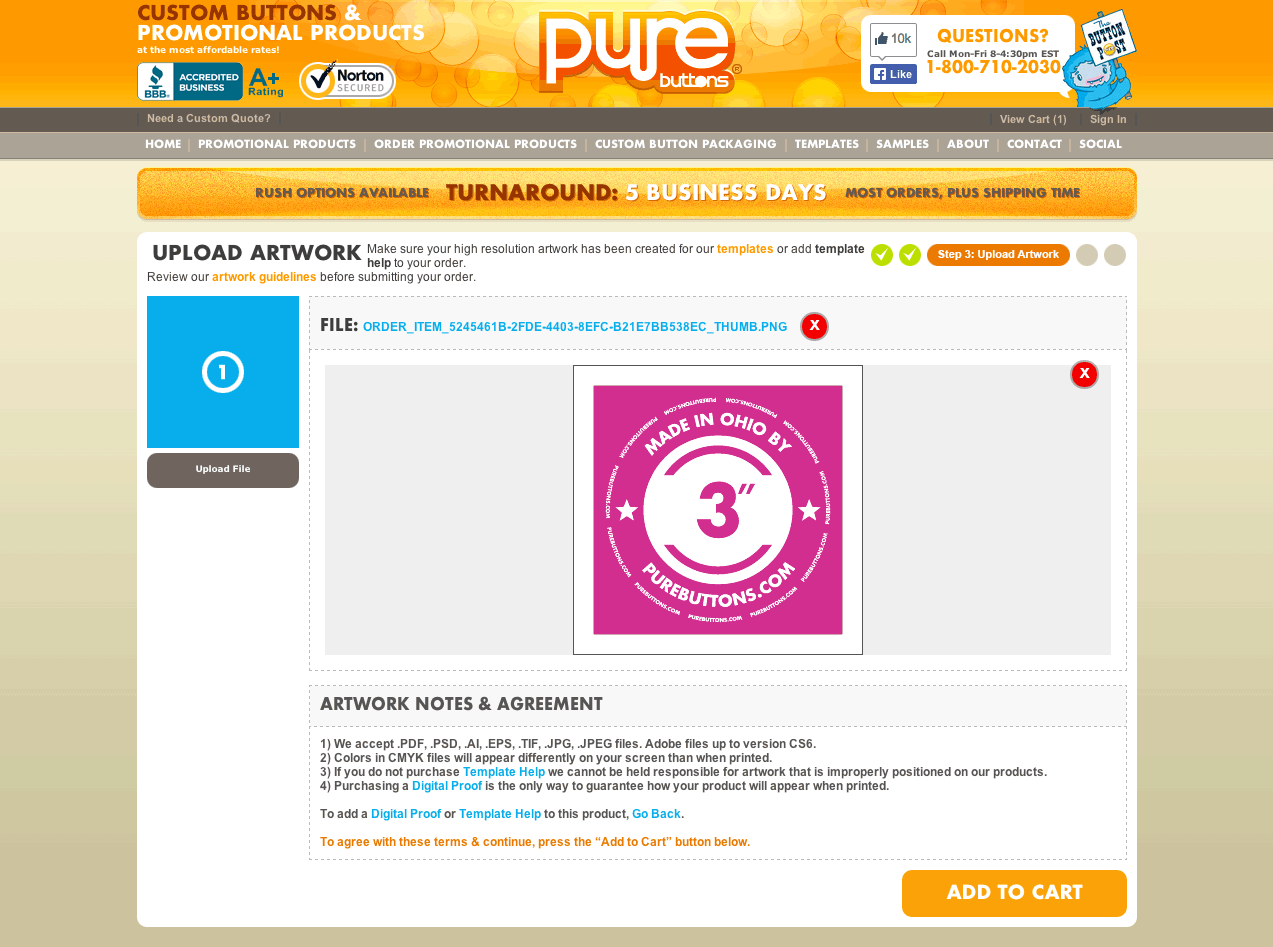 Step Four: Complete Billing & Payment info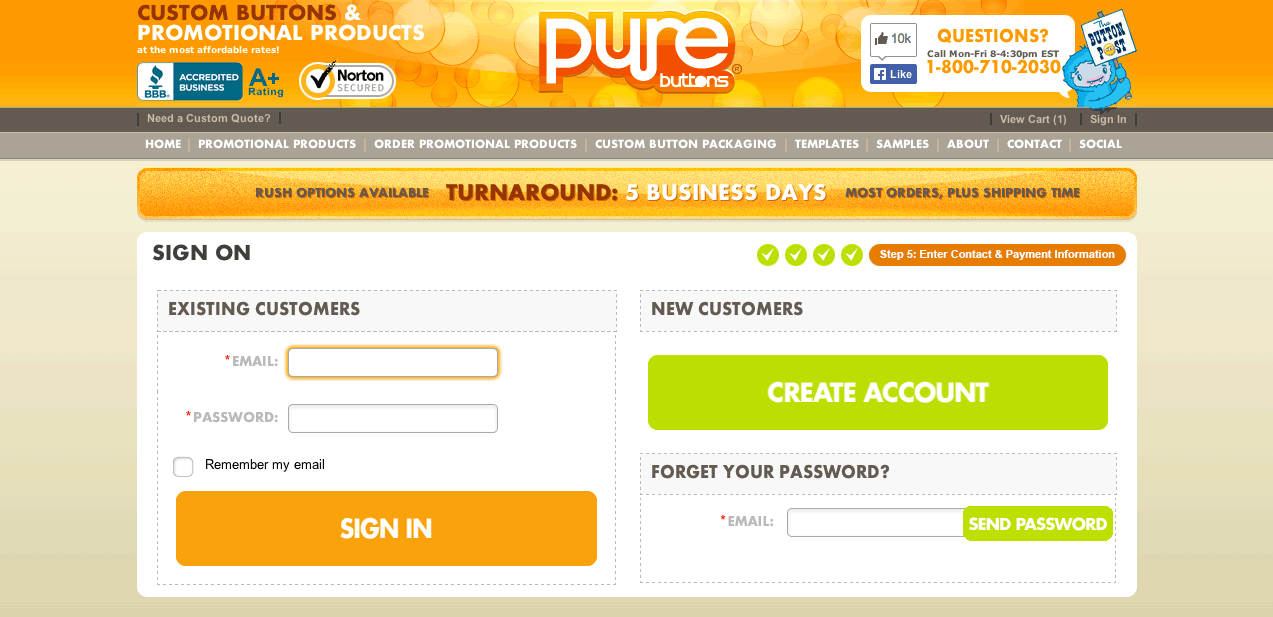 That's all there is to it! Within days your custom order will be printed, assembled, manufactured and shipped to you via fedex. Our high quality custom buttons are the best in the world. We are the #1 custom button maker for a reason! With high quality, low prices, and excellent customer service, choose PureButtons for your next order of custom buttons.
You can also check out our custom buttons samples pages for hundreds of high quality custom button samples photos.
Last Modified: June 3rd, 2014