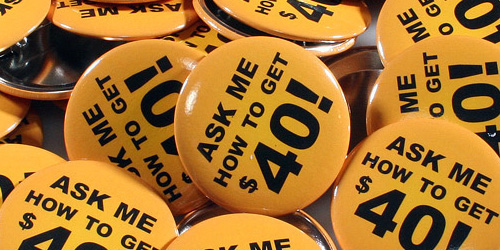 Would you like 40 bucks? I know around the shop, we were all wondering what we had to do to get $40. These promotional buttons were successful because the color grabbed your attention and the text is BIG and BOLD!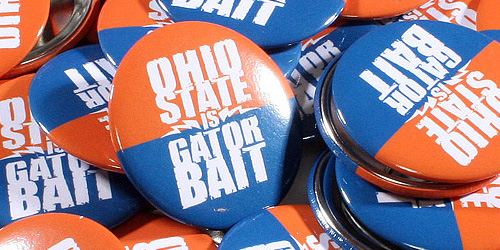 Unfortunately (for us Ohio State fans), the Florida Gators did beat Ohio State in the BCS National Championship. These buttons were printed before the game to promote team spirit. They were successful, because there was a lot of them, they have a catchy slogan, and grab attention. These are a great example of sports buttons. On a side note, had Teddy Ginn not gotten hurt, we would have won (just kidding, they beat us fair and square).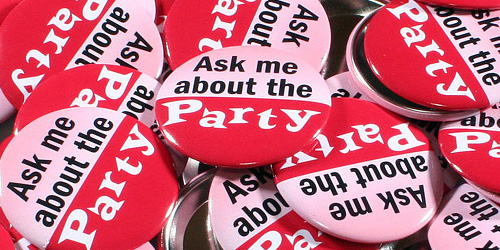 Dude, where is the party? What party? Who's going? What are you talking about? If these are the first thoughts that came to your mind after seeing these promotional buttons, enough said. These buttons peak you interests, and grab your attention.
Definitely, one thing that helps promotional buttons and sports buttons, is their ability to grab attention.
Last Modified: July 21st, 2008