We recently finished up an order of 4 x 1.25″ custom button packs for our friends over at deviantART.com. They turned out so well that we couldn't resist taking a few photos around our office of them. Take a look for yourself!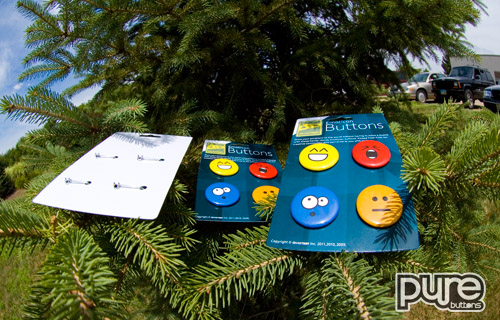 These button packs were just begging to go outside!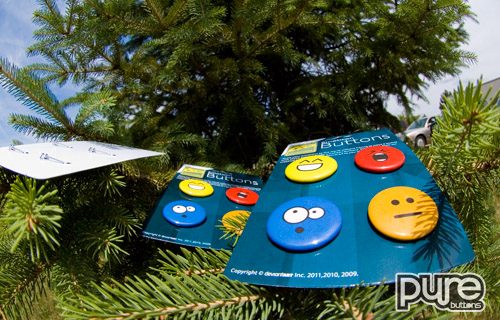 A close-up shot in the tree.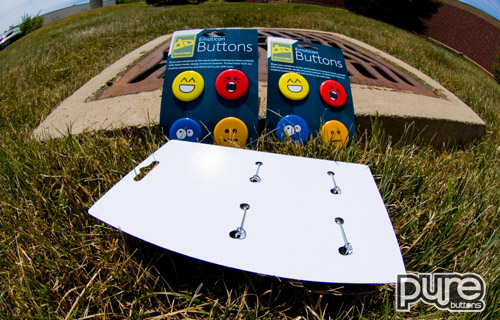 As you can see above, each custom button is securely fastened to our high quality card stock.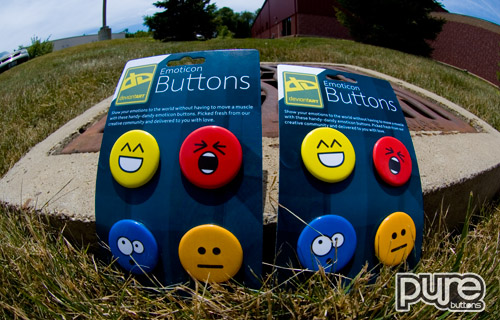 Up close and personal.


A nice shot with our window perf outside of our office!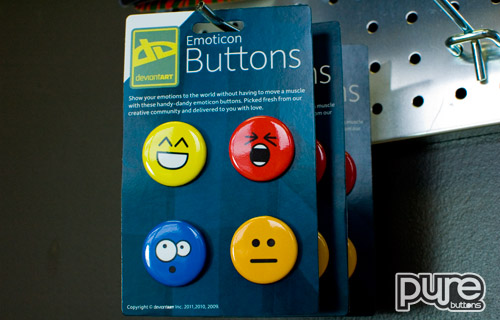 Hangin' around on our wall display in the front of our offices.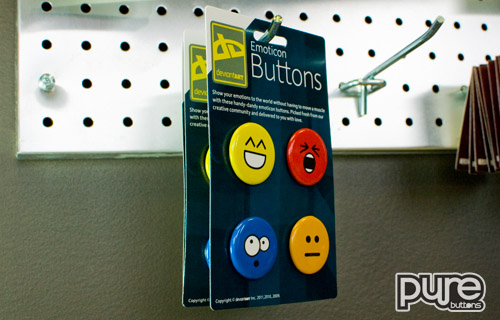 Hangin' from another angle.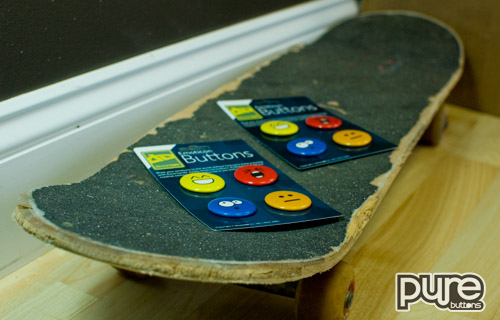 Laying around on the office skateboard!

Last Modified: August 4th, 2011