Just popping by the blog to mention that we have added a free kitchen conversion table design to our growing catalog of clip art resources within our free online customizer.
You can find this kitchen conversion graphic within Clip Art Gallery > Infographics
To jump right into our online art tool, custom design products at PureButtons and choose the customizer option instead of uploading artwork files.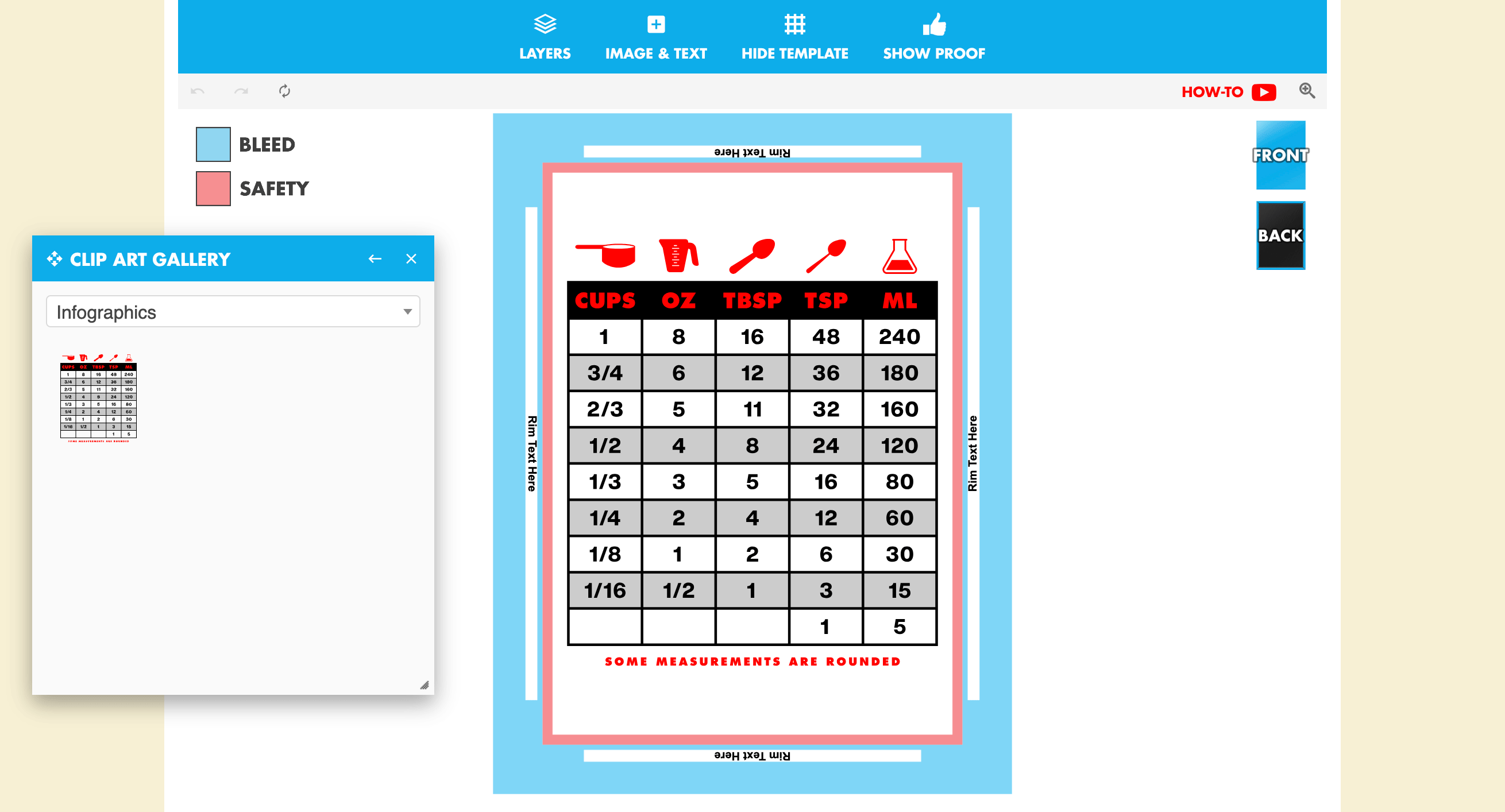 We've enabled the ability to personalize the colors of the table so that you can make it match the look of whatever background or logo you add. Get creative with it!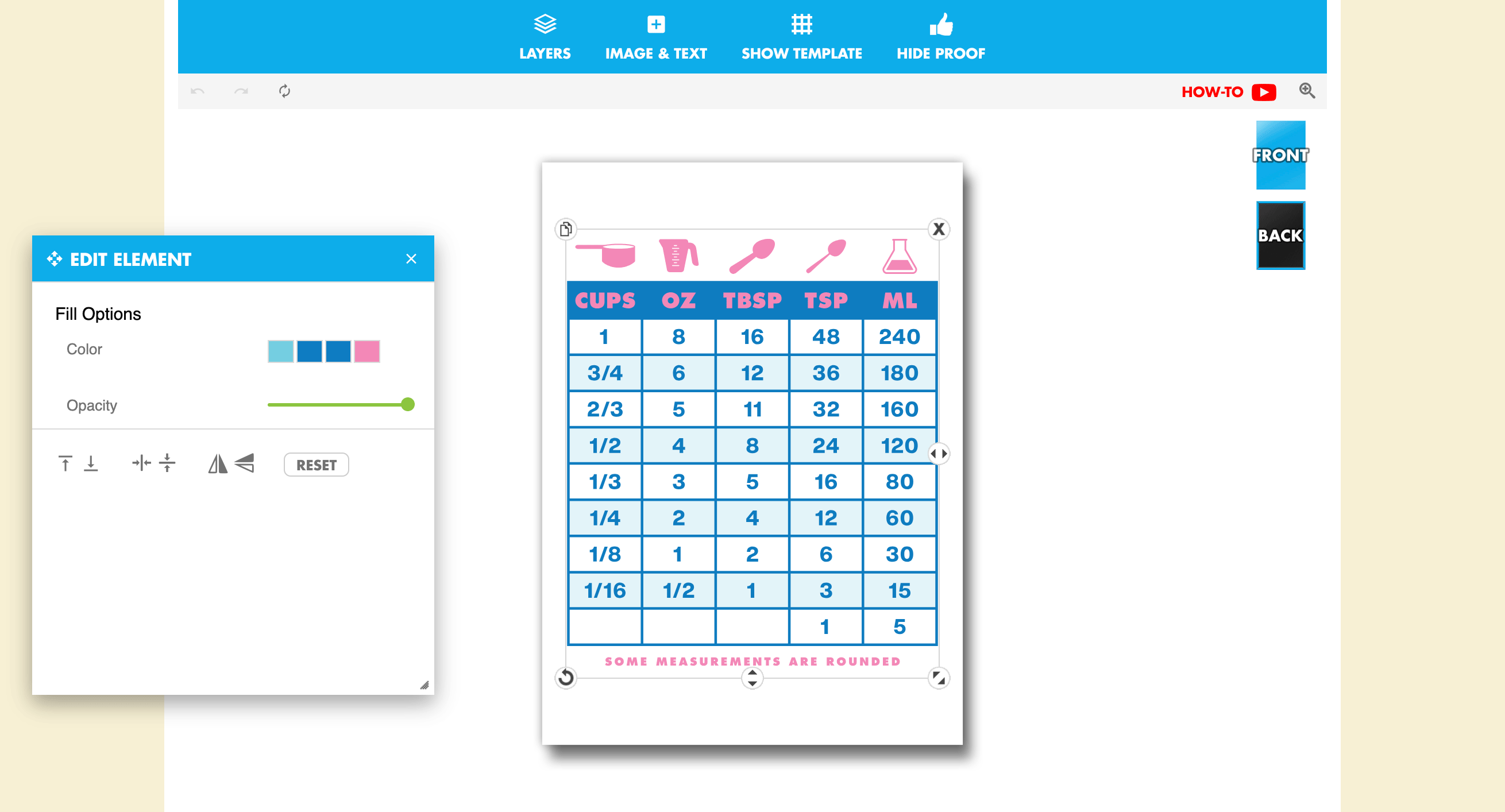 Most commonly, kitchen conversion tables are used on magnetic promotional products like our custom fridge magnets. They'll stick to most refrigerator sides and even some dishwashers. But feel free to try this on any of our custom products!
Our 6″ magnetic easel is a great large magnet that performs beautifully in a kitchen environment and is large enough that you can easily see this chart from across the room.
Think about readability when choosing a product size. We like our 2.5×3.5 rectangle magnets for most customers looking to make kitchen infographic magnets. This is the dimension we've mocked up above, and we chose a vertical orientation to maximize the size of the chart graphic.
If you can think of any other helpful infographics, we're all ears. Contact Us to let us know what you think would be a good addition to our online customizer tool.
Last Modified: August 24th, 2023