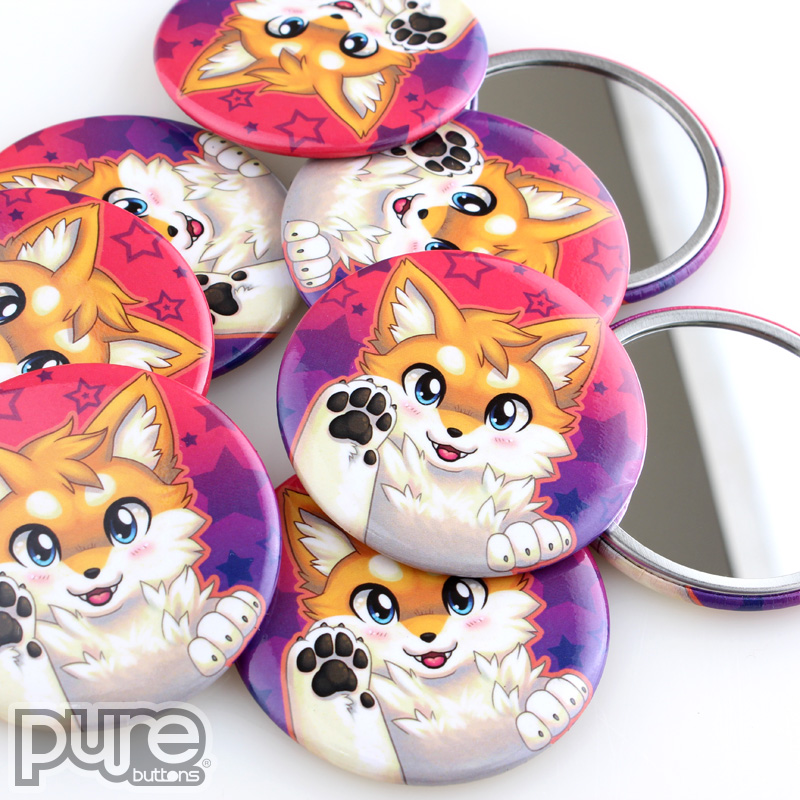 Custom Mirrors are a trending promotional product that we offer at PureButtons. These shiny little trinkets are perfect as trade show giveaways, as band merch, and as party favors. Keep your brand in hand with our custom mirrors.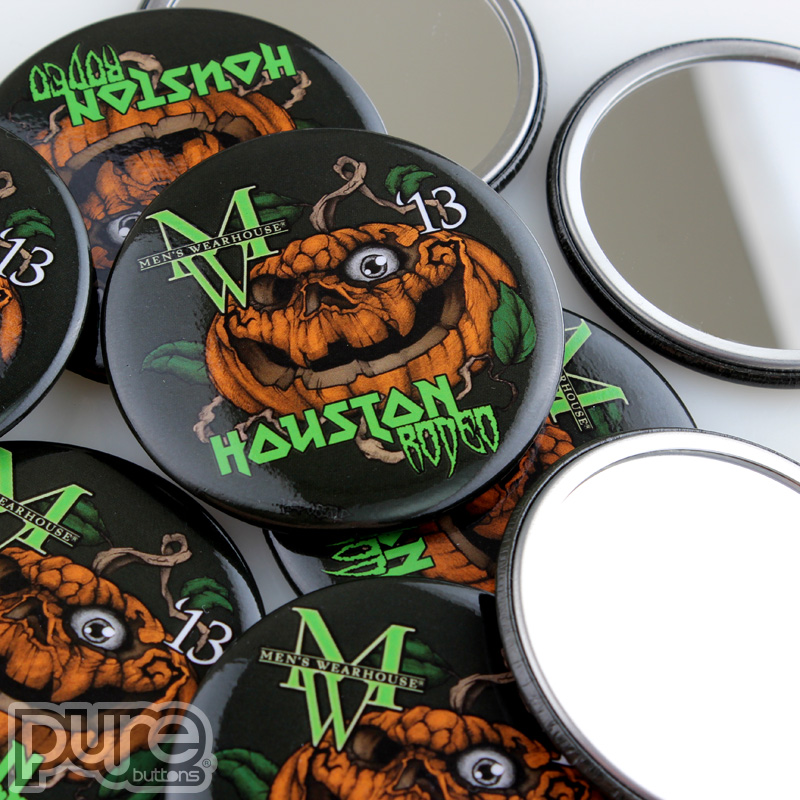 Our custom mirrors are made of high quality steel and crystal clear glass, with a full color weatherproof front featuring your custom graphics.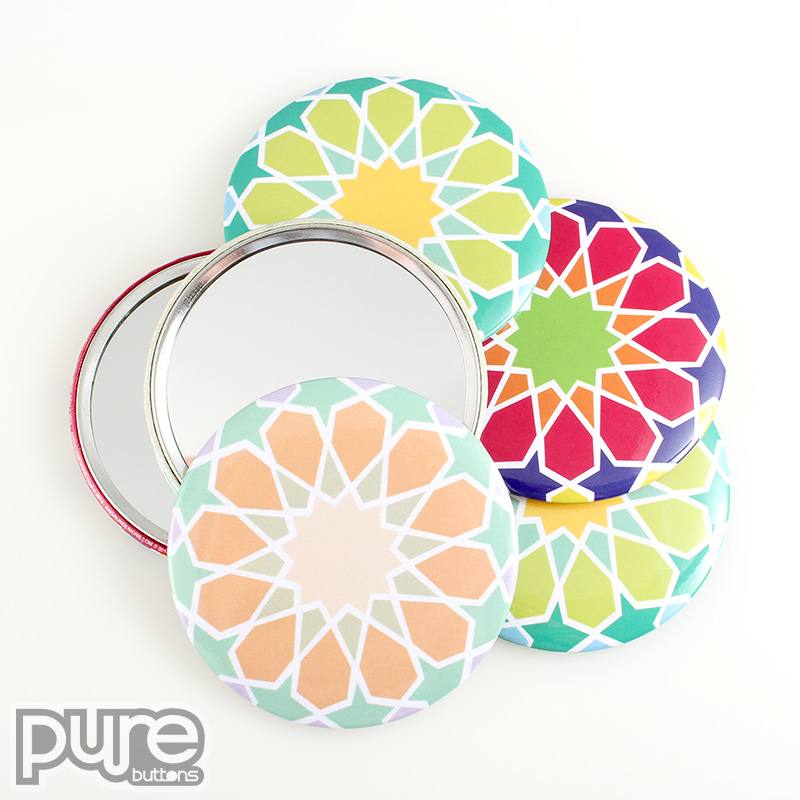 Custom Mirrors are excellent for promotion and make excellent gifts. We've created custom mirrors for theatrical release of 300: Rise of an Empire and Ivanka Trump's jewelry line. Independent artists are also fans of our custom mirrors. They make excellent and affordable merchandise items for tradeshows and online sales.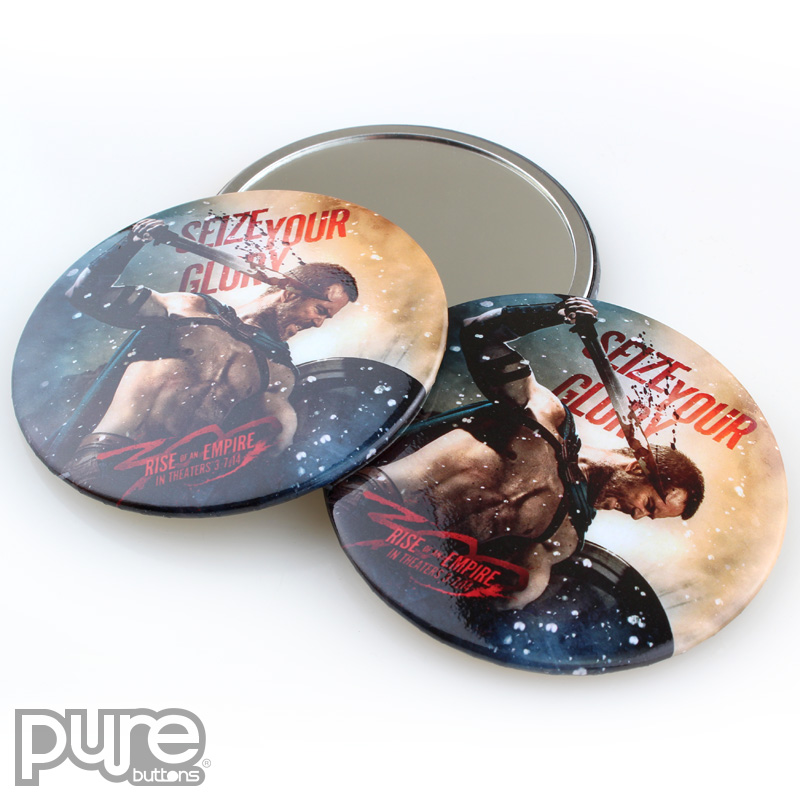 Check out our custom mirror pricing and more sample photos on our website.
Last Modified: June 2nd, 2014