If you're looking for ways to make your custom buttons more retail-ready, look no further. Our Custom Button Display Boxes are the perfect solution. For a slight cost over standard bulk button pricing, you get them packaged in a totally custom-printed retail ready pop-up display box.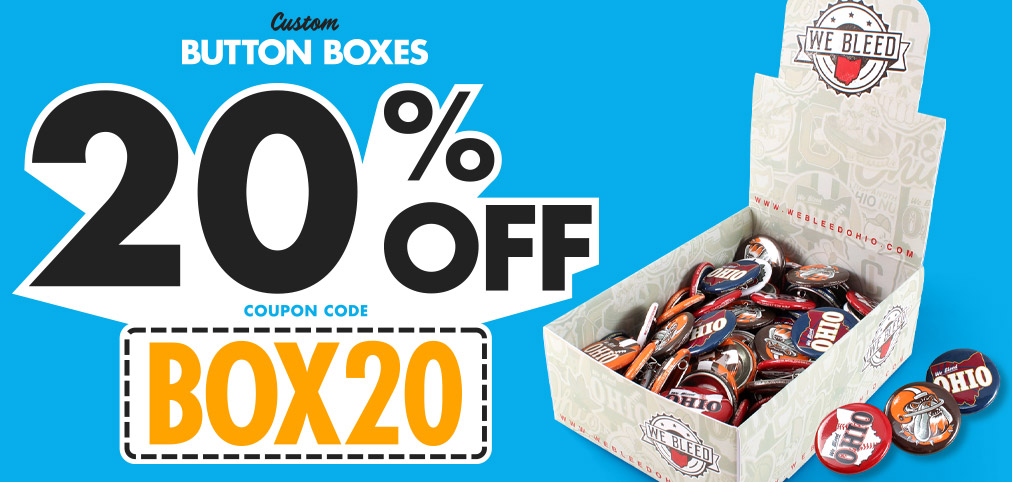 Most of our button box options allow up to two unique button designs per box, and come loaded with up to 200 buttons per box, depending on the button size you choose.
Use our easy button box templates to create a unique box design. These button boxes can be refilled with affordable pin-back buttons as many times as you'd like! They really make your buttons stand out in any retail or trade show environment.
For a limited time take 20% off custom button display boxes with code BOX20
Order Custom Button Boxes
Last Modified: March 14th, 2022