We just finished an order of custom foil acetate buttons. They turned out amazing and we wanted to share them with everyone. Check them out and let us know what you think!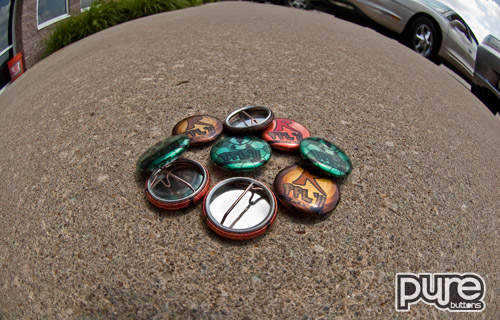 A nice shot of these beautiful buttons outside on the sidewalk in front of our office.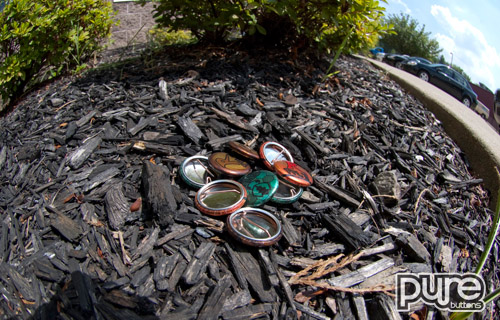 We figured we already took a few photos on the sidewalk, so why not in the mulch?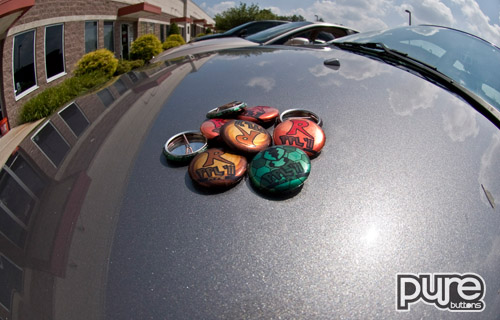 Why not on the hood of a car either?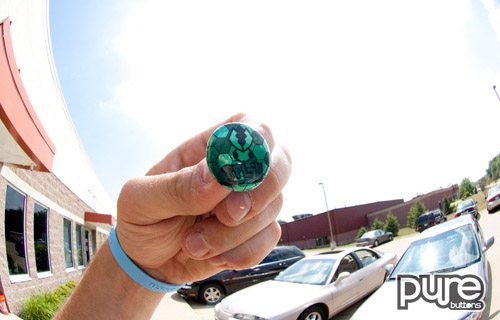 Woah, it's bright outside!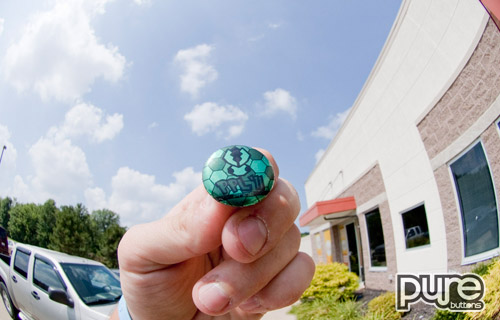 Finally, one last shot in front of our offices.
Interested in our custom acetate buttons? Give us a call for more information – 1-800-710-2030.
Last Modified: July 19th, 2011