We just finished pressing an order of custom 2.25″ buttons for Artix Entertainment. If you're a gamer, you should take a second to check out Artix Entertainment. They offer a bunch of different free, browser MMO games. Be sure to check them out, as well as their buttons below!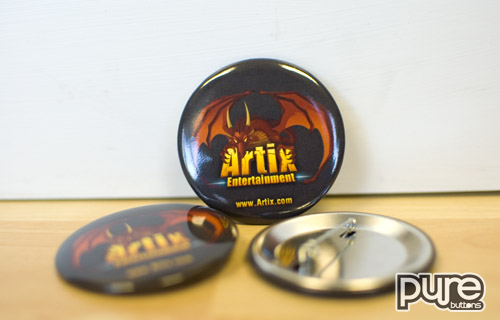 Artix Entertainment's custom buttons.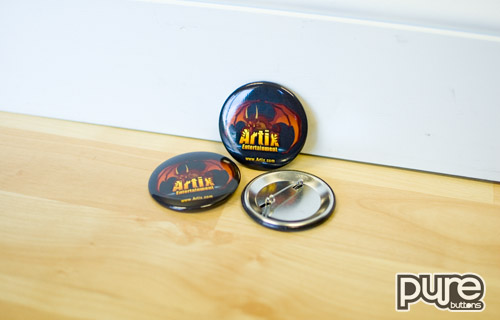 From another angle.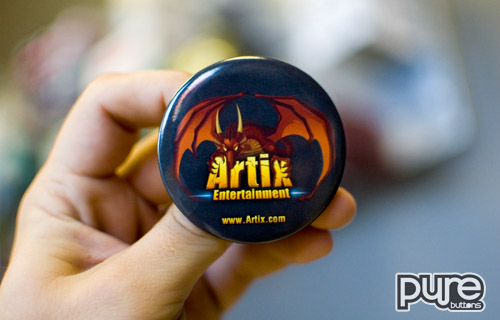 A nice close-up shot of these awesome 2.25″ buttons.
Last Modified: August 19th, 2011