You may have noticed we recently launched Clothing Magnets, a magnetic alternative to our custom pin-back buttons and they have been very popular with our customers! Take a minute to look at just what makes these reusable clothing magnet buttons so cool! The high-powered magnet bar on the back comes off to allow you to attach the button to your clothing with no holes and no worries about damaging your garments or poking your fingers!
Clothing magnets come in 3 sizes: 2.25″ round, 3″ round, and 2.75×1.75 rectangles.
Order some today and get noticed! View our variety of products featuring magnets at our website.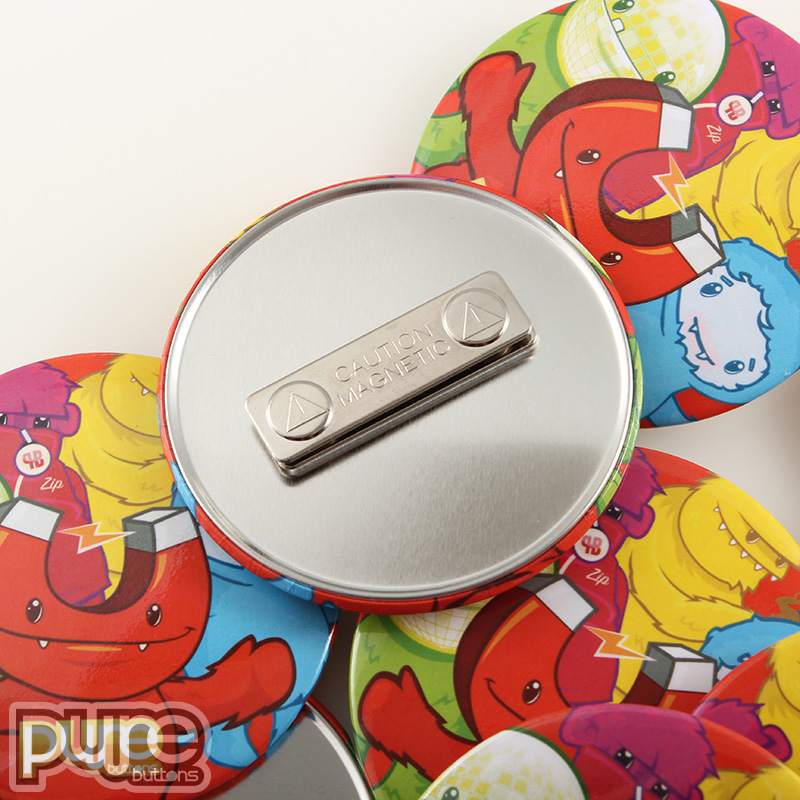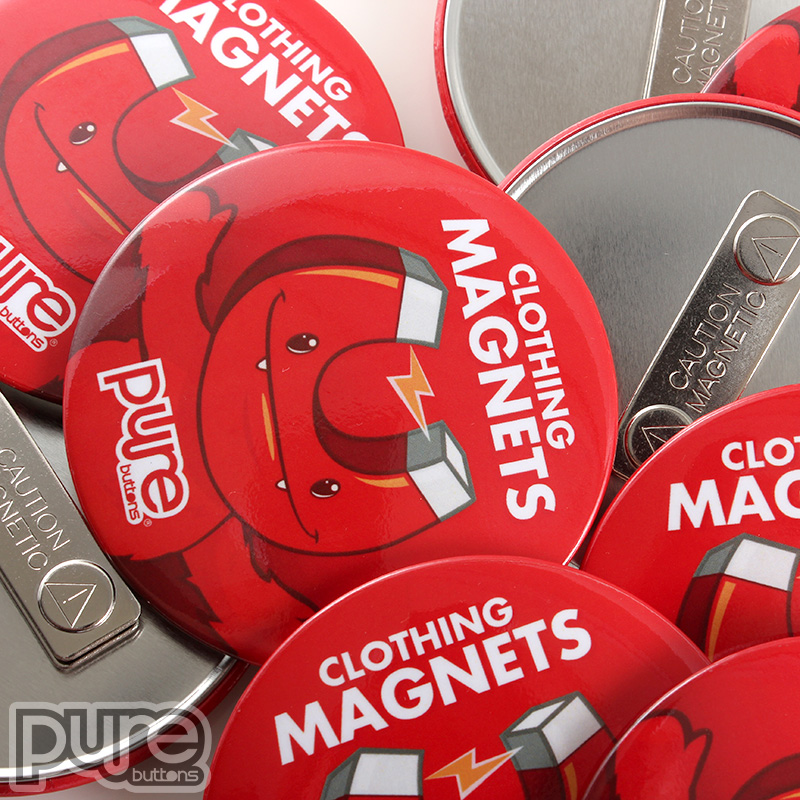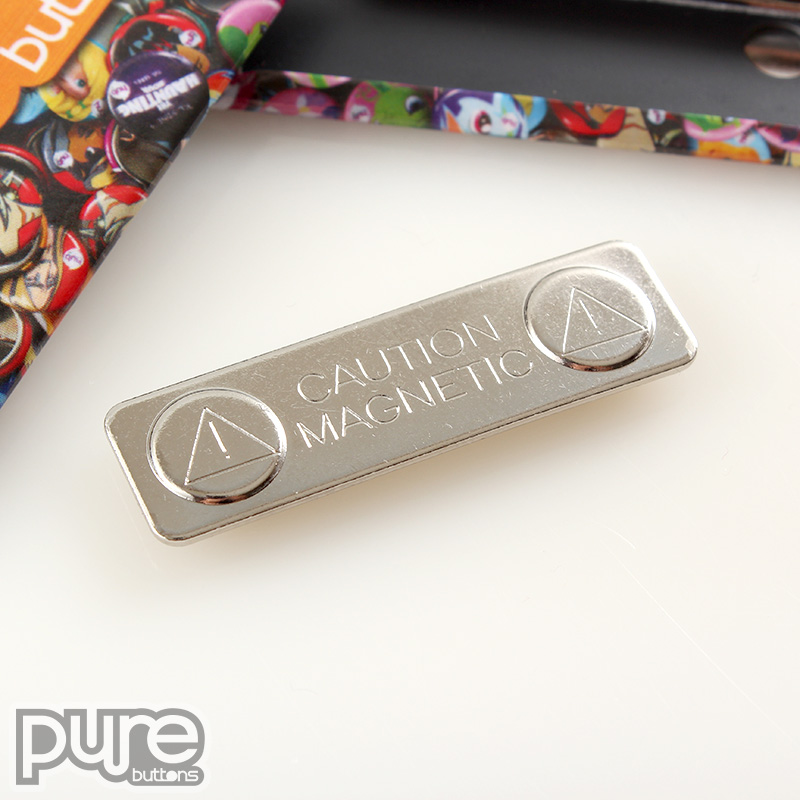 The small but extremely powerful magnet bar on the back is removed by twisting and pulling.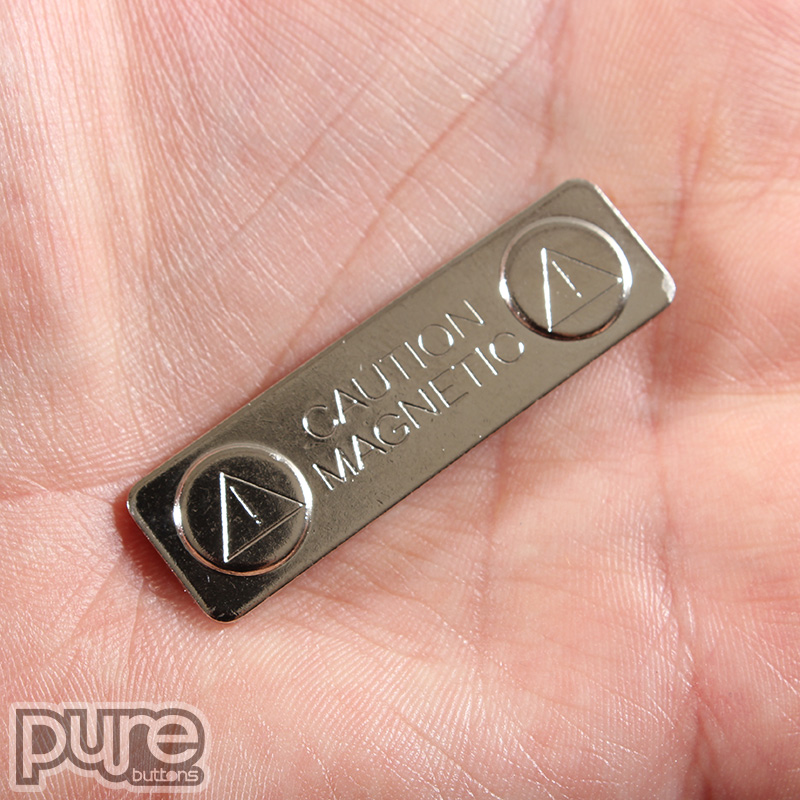 These clothing magnets by Ben & Jerry's are used as employee ID tags in their brick-and-mortar ice cream shops.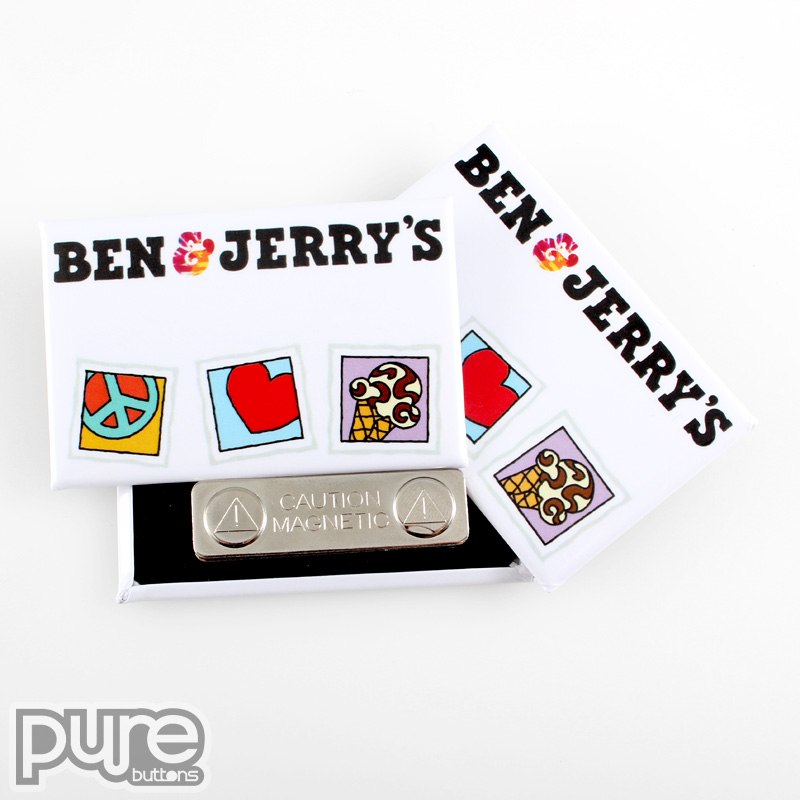 PureButtons Clothing Magnets "Sticks around but doesn't leave a trace!"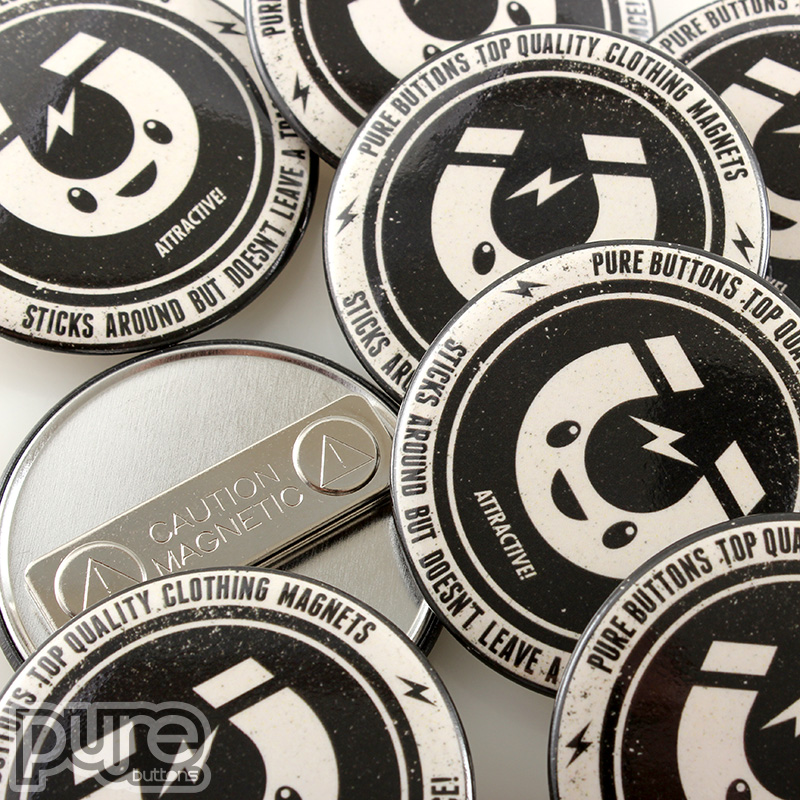 Last Modified: September 11th, 2013