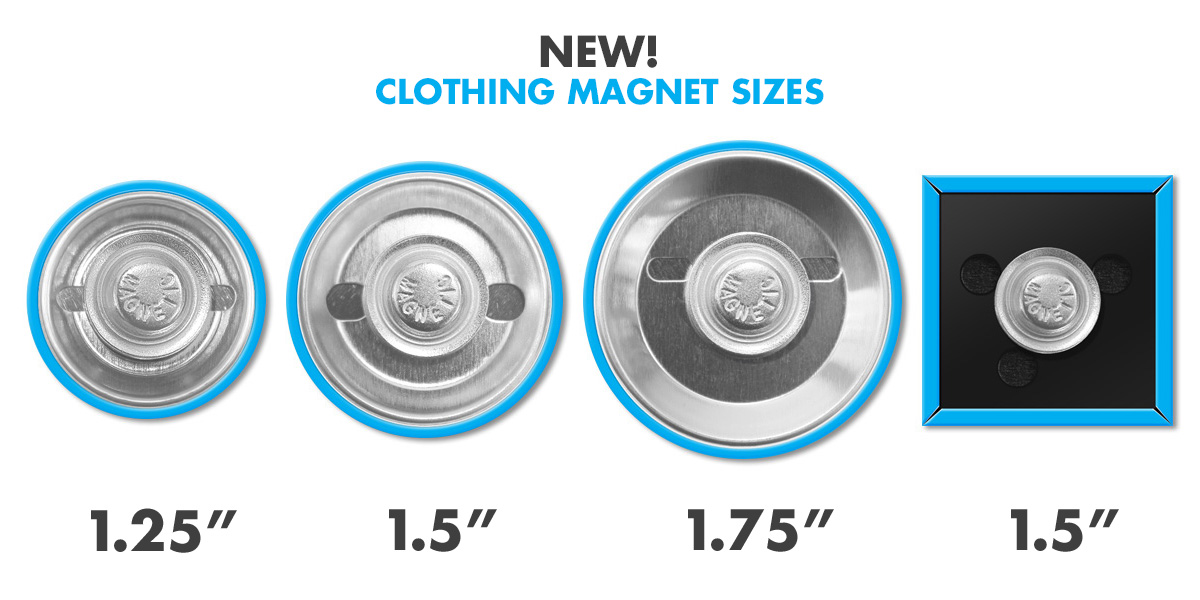 We recently launched four new Clothing Magnet sizes that are smaller and feature a single neodymium magnet post on the back.
For the month of April, take 15% off Clothing Magnets with code CMAG15
These durable, extremely strong magnets will hold your design to your shirt without the need for a pin hole in your garment. Also, the magnet can be used to hang your design on any metal surface.
Last Modified: March 31st, 2017