The leaves are falling, the air is chilling, and ornament season is upon us! That's why this week you can take 15% OFF any order of personalized ornaments with code ORNAMENT15
Our custom Christmas ornaments can be personalized online with your favorite photo, logo or graphics. Get an instant digital proof when you design ornaments online!
There's no minimum order, but you can enjoy huge bulk discounts on all of our custom products, including ornaments.
If you're looking to create Christmas photo gifts this season, we have a gallery of free to use templates that will help you create a memorable design. Choose from any of our creative design templates, add your photo and personalize the text. In minutes you'll create a beautiful gift-worthy design featuring your favorite photo! It's free to try!
Use coupon code ORNAMENT15 for 15% off custom ornaments.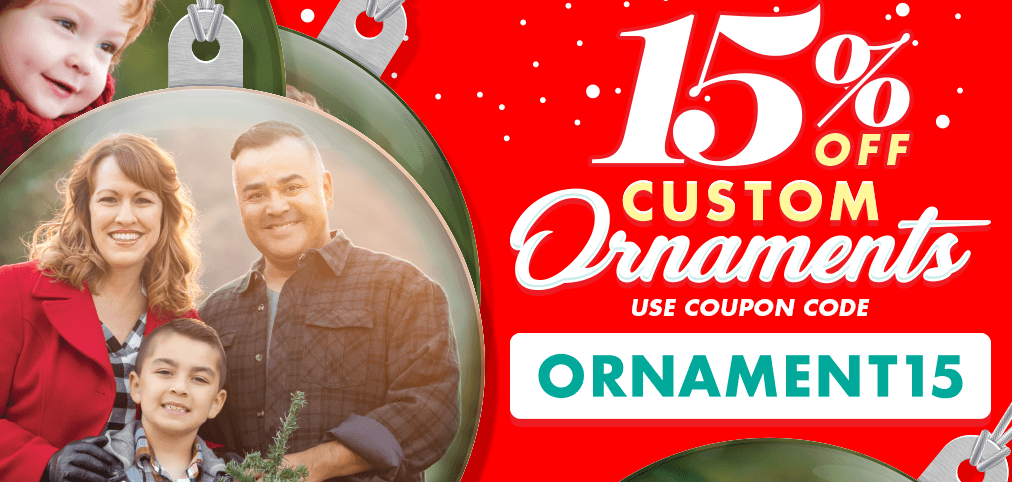 Last Modified: October 17th, 2022