One of our most prolific customers is Leonard "Porkchop" Zimmerman who has designed buttons with a smiling robot and the word "Happy" in hundreds of styles over the years.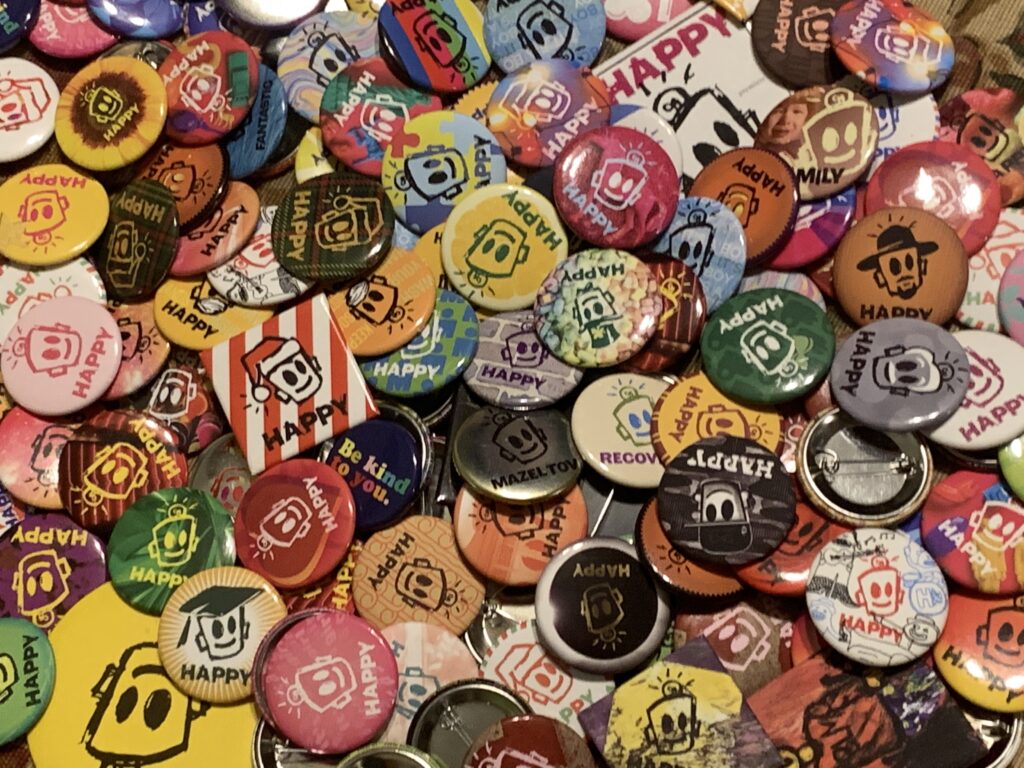 Recently Leonard shared photos of a large collection of these various button designs and we thought it was fascinating to see all the variations he has created all at once.
"My mom and dad both have been saving these – there are probably 200-250 different HAPPY buttons."
To learn more about Leonard, you can watch the Happy Documentary. The documentary is about Leonard's artwork and life, as well as coping with loss and grief, and the importance of family and expressing yourself.
You can also view his website and artwork to see more of his robot paintings.
Follow him on instagram to see him create art every day.
We appreciate Leonard's campaign to spread joy and think our buttons are the perfect canvas!
Check out this huge collection of Happy custom buttons: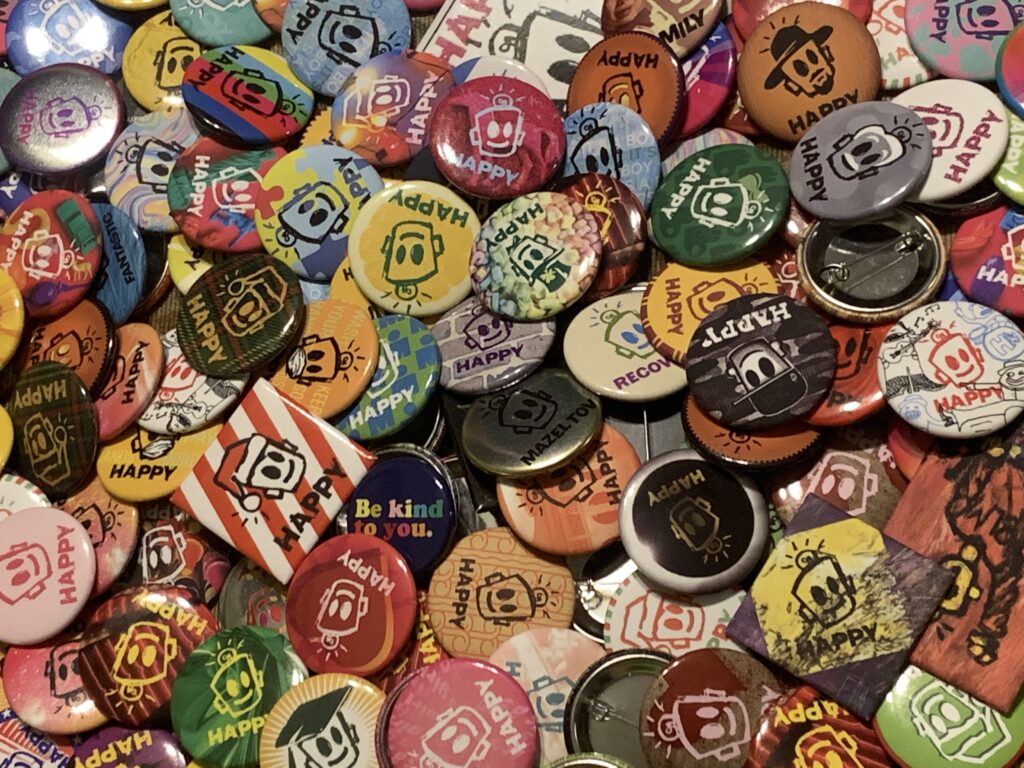 Last Modified: March 23rd, 2021
Twitter user @bizbeth sent us this great set of photos of her recent button order! We love getting photos from customers like Elizabeth!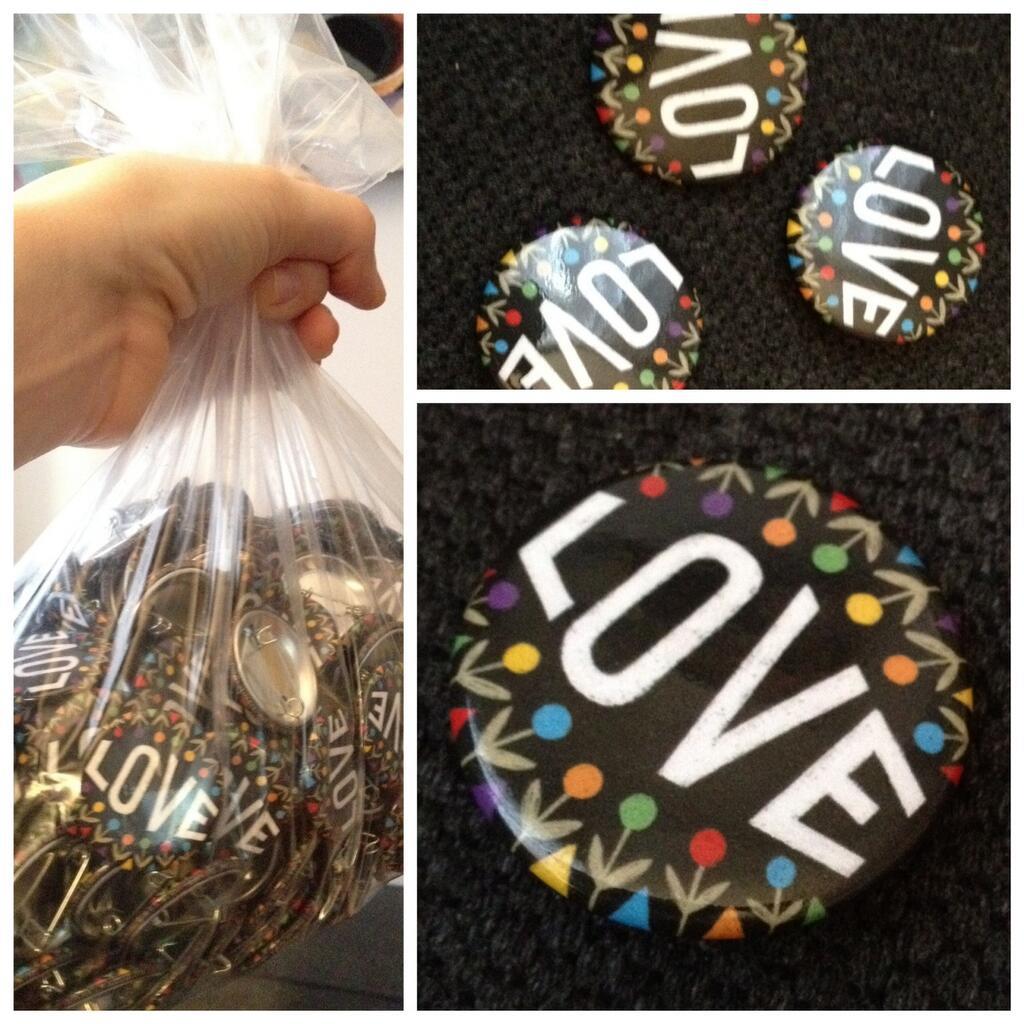 Last Modified: April 6th, 2013