For a limited time you can get 25% OFF any products in your cart with qty 5 or less per product. This is an excellent opportunity to order our popular custom face buttons
Use coupon code FACEBUTTONS at checkout.
This coupon is valid on all of our custom promotional products except for button packs (min 25) and gift cards.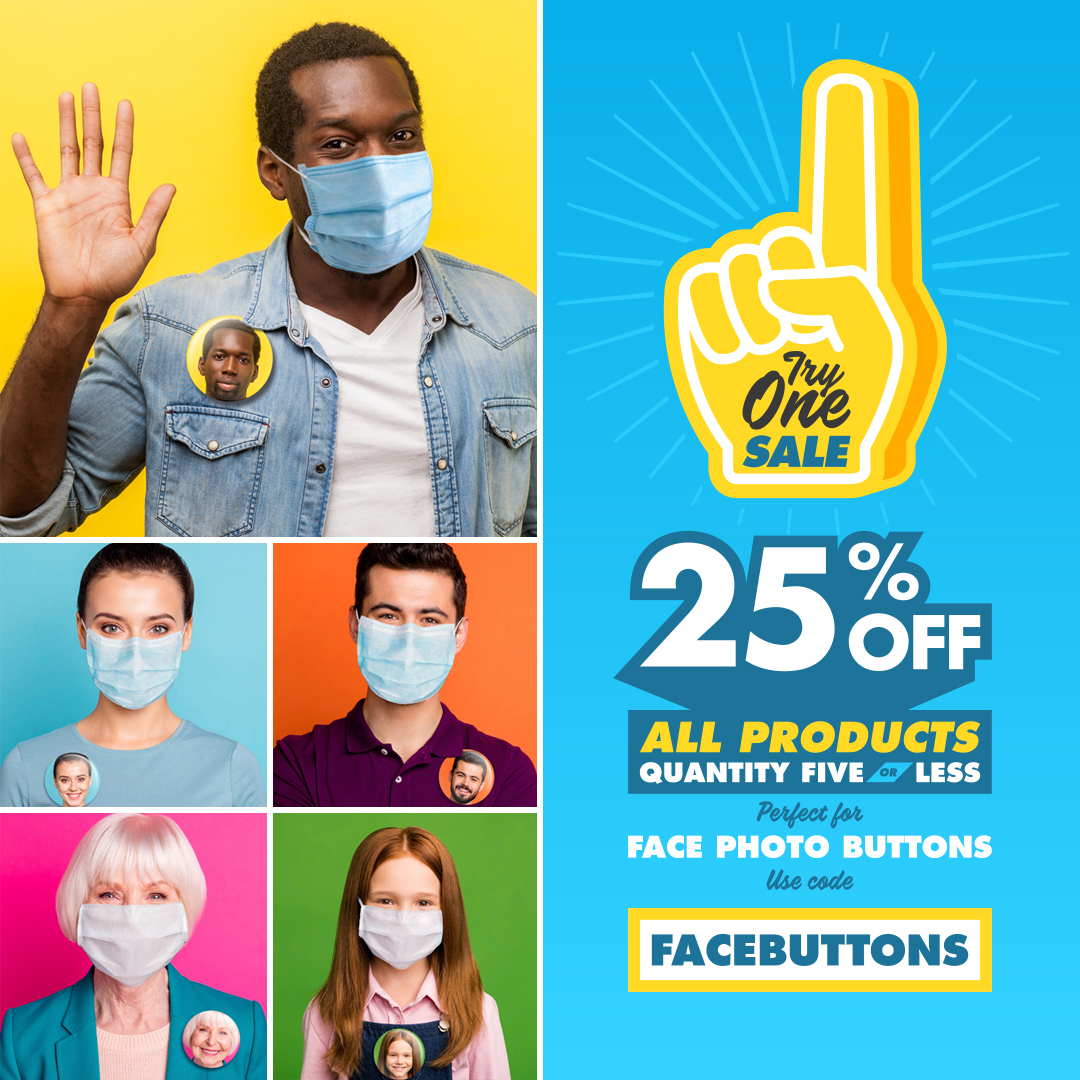 Last Modified: September 16th, 2020