We know you'll LOVE our custom fridge magnets and clothing magnets, so try them today and take 20% OFF with code MAGNET20
Our clothing magnets are available in 17 sizes and are custom wearable magnets, like our custom pin-back buttons but feature strong neodymium magnets to hold the button to your clothing instead of the need for putting a pin through cloth. No muss no fuss!
Our custom fridge magnets are available in 19 sizes and shapes including the new and unique 2″x8″ Rectangle Fridge Magnet, a large size that really gets noticed!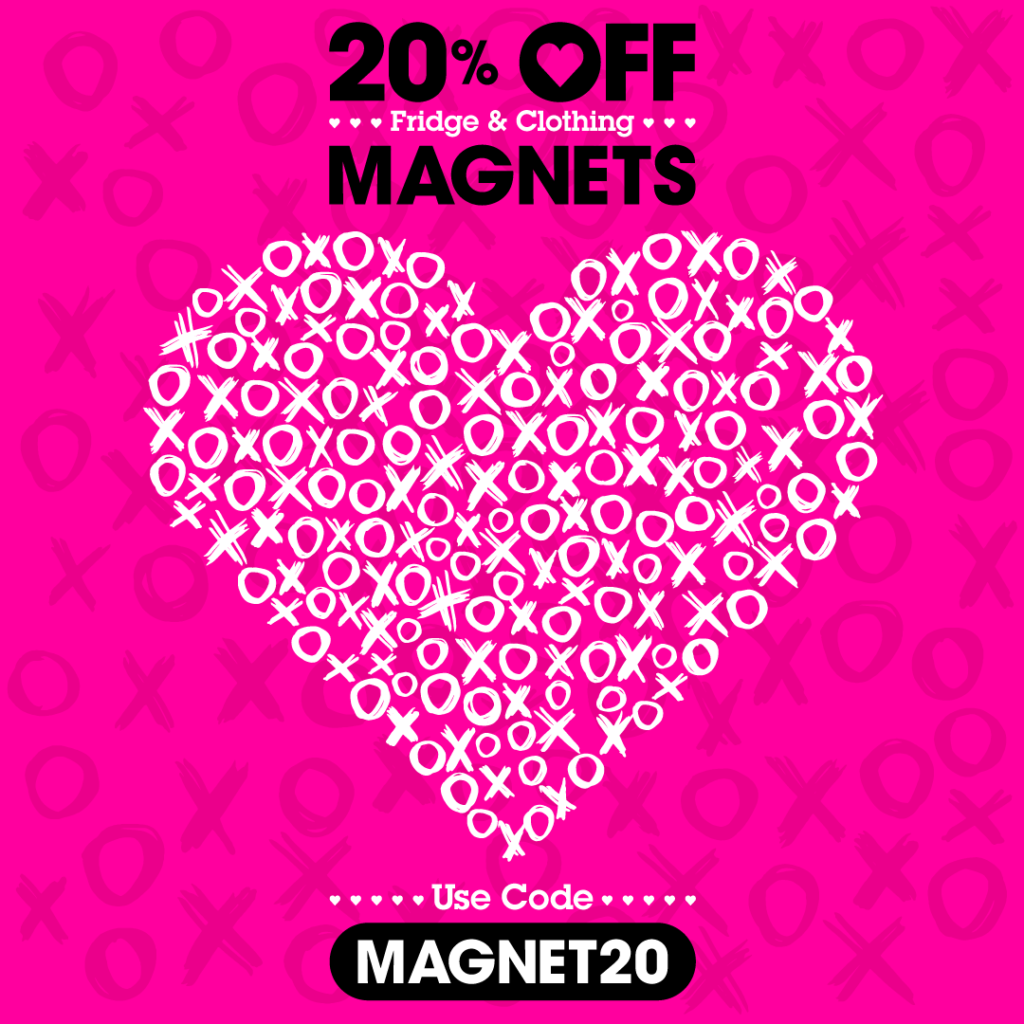 Offer available for a limited time only.
Last Modified: February 13th, 2019