We just had our friends over at StandOut Stickers print us a new window perf for our front entrance. We thought it turned out extremely nice, so we figured we would share it with everyone. What do you think?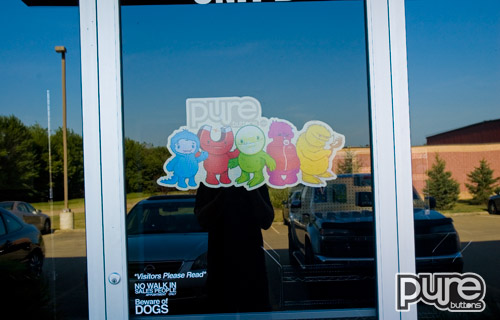 A nice shot as you walk into our building.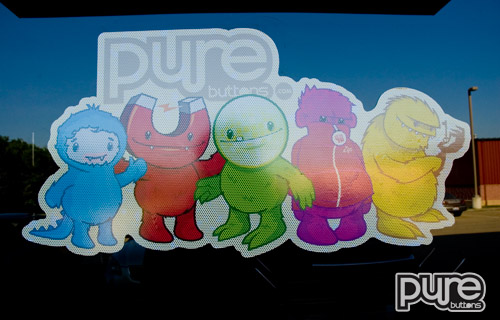 A close up shot of the Beasties – our new product mascots!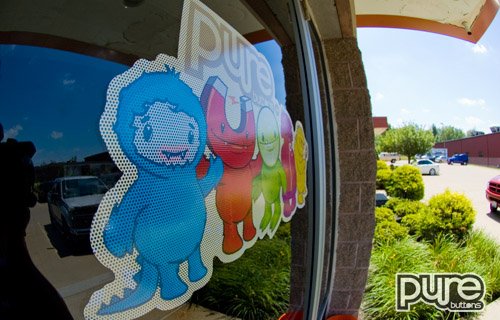 As you can see above, the window perf has small holes throughout it, which allows us to see you from inside, but blocks you from seeing in.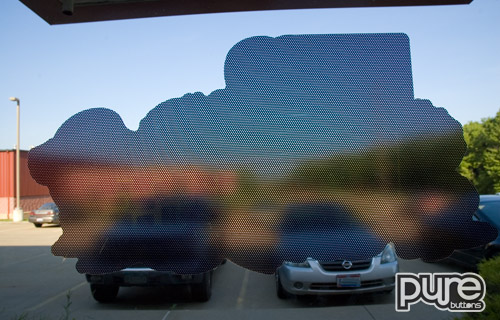 A shot from inside of our office.
Last Modified: July 22nd, 2011