We have expanded the available products within our new christmas photo gifts section. You can now order our full range of 3.5″ Round products as photo gifts at just $5 or less!
This includes 3.5″ Round Custom Fridge Magnets, 3.5″ Round Custom Coasters, 3.5″ Round Custom Pocket Mirrors, 3.5″ Round Custom Buttons, 3.5″ Round Custom Clothing Magnets, and 3.5″ Round Custom Bulldog Clips.
As always, our 6″ Magnetic Easel remains a crowd favorite with new lower pricing and the ability to hang it as a magnet or display it on a table top with its fold-out easel back.
These holiday photo gift designs are available as our gift to you, at no additional charge, and are easy to customize in our free tool- where you can add pictures from your phone, desktop, instagram or facebook in a few simple clicks!
Our new photo gifts are cheaper than a greeting card and you can personalize them to create a keepsake that your loved ones will cherish for years to come. View Photo Gifts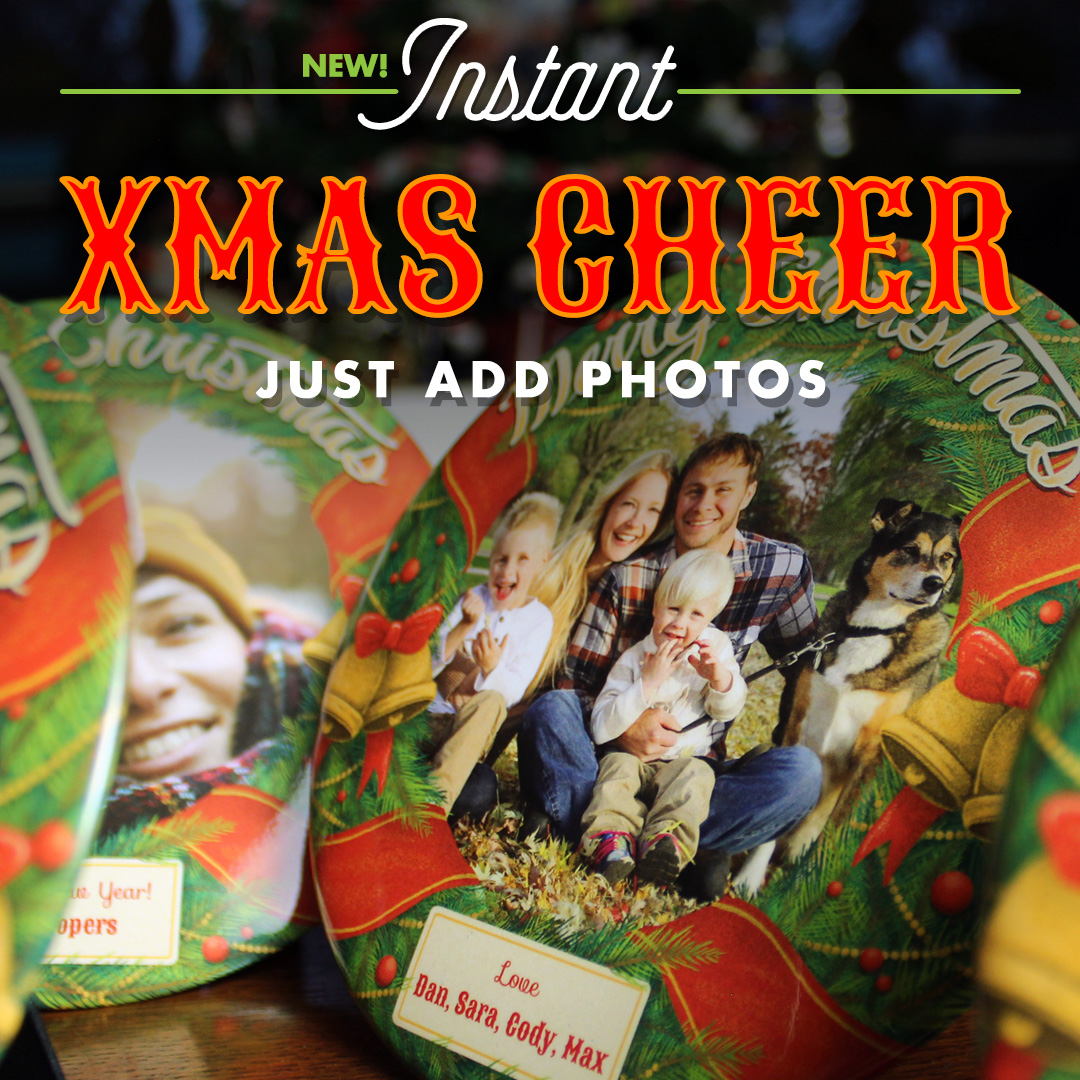 Last Modified: December 7th, 2016