Does LOLCats sound familiar? Well, that's what they say over at I Can Has Cheez Burger! I've decided to post a sneak peak button photo.
Be sure to visit the site https://icanhas.cheezburger.com. Click the link to the left with caution, this site may cause laughter.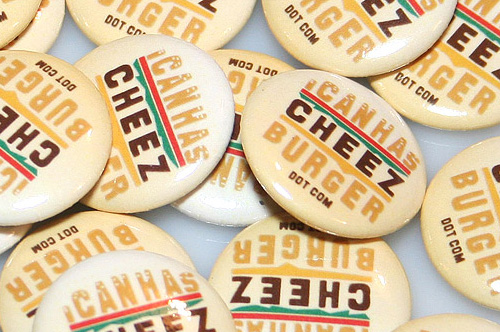 I Can Has Cheez Burger Buttons. We all want some!
Last Modified: July 10th, 2008