Disney Pixar recently ordered 3 separate button designs for their upcoming movie BRAVE. This film is coming to theaters Friday, June 22 and we couldn't be more excited to see the latest original film by some of our favorite filmmakers!
Check out the BRAVE buttons below and see Disney Pixar's BRAVE on Friday!
These 3″ Round Custom Buttons were purchased for promotion of the film in movie theaters nationally.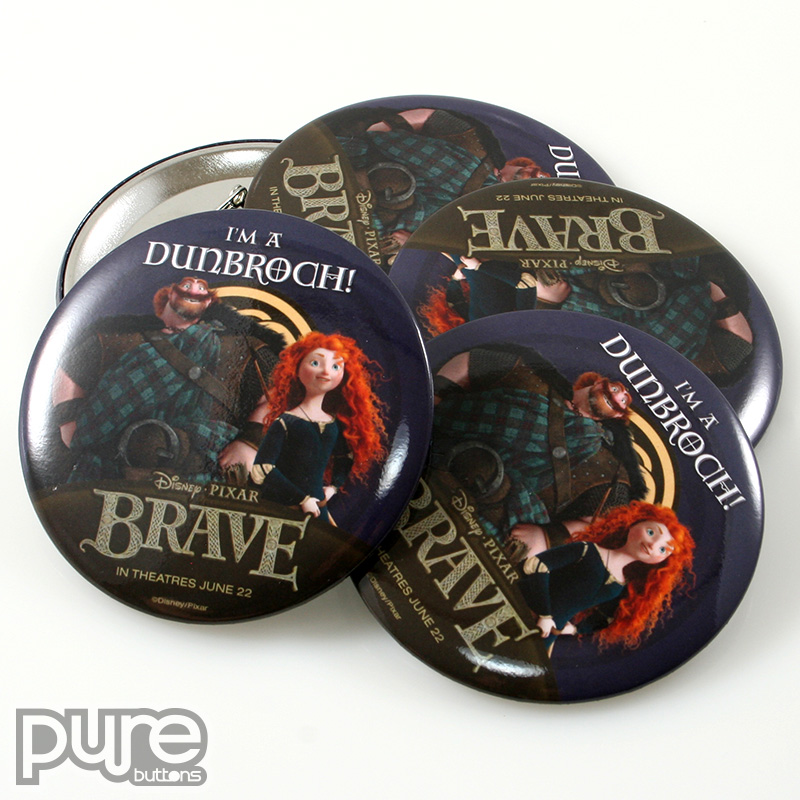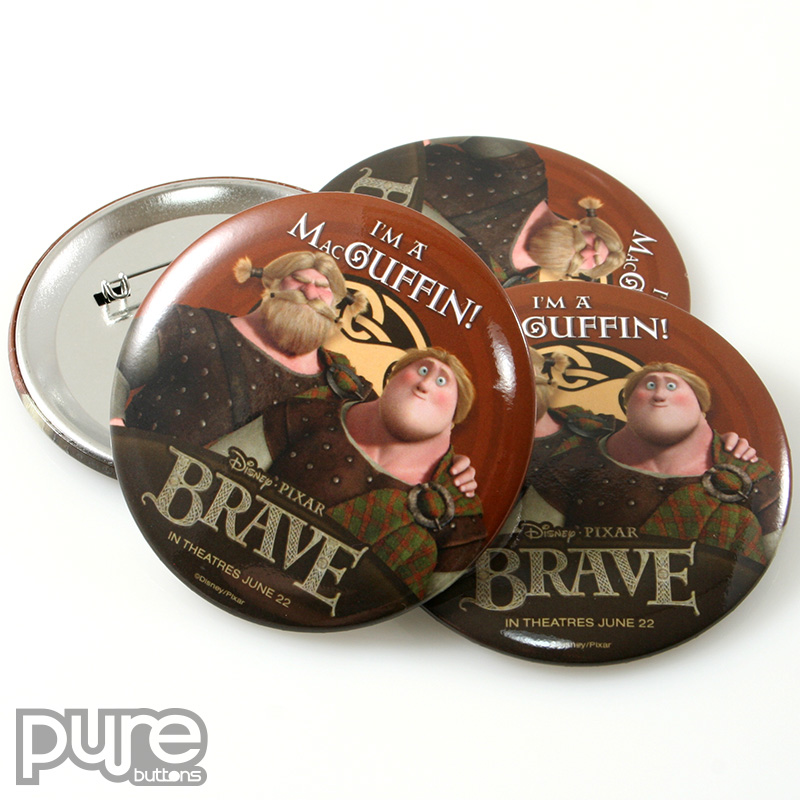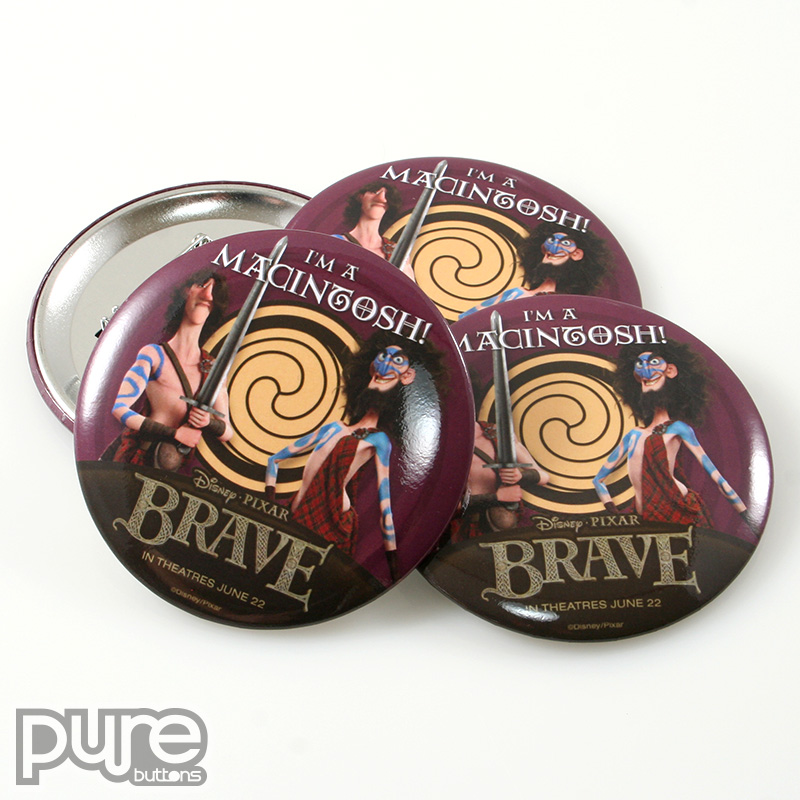 Last Modified: June 18th, 2012