During the nationwide covid shutdown and over the course of the pandemic we quietly paused our live chat customer service so we could focus on e-mail and phone support.
We're happy to say our customer support team has grown and we are now offering Live Chat support once again!
You can start a chat with our friendly customer service representatives any time of day.
We're here to chat live during our normal business hours (8AM-4:30PM M-F EST) on the Pure Buttons website and TheButtonPost Blog.
If you have a question after hours you can also leave a ticket and our support will reply first thing when they return. Leaving a ticket will open an email thread between yourself and support.
To get chatting, hit the small button in the bottom left corner of our website.
Let's chat about Custom Buttons!
Last Modified: February 11th, 2022
Have questions about our products, an order you placed, or anything else? We're here to chat live, most days from 8:30AM-4:30PM EST. Our Customer Service representatives can help you with any questions you may have. Just click the chat window to get started!
If the chat window isn't visible, we're not online to talk, but check back later, or you can always send us a message or request a custom quote 24/7/365.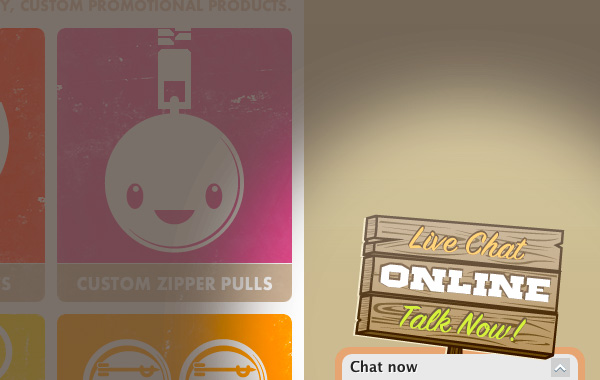 Last Modified: May 15th, 2012