Bulldog Clip Buttons
Welcome to our Bulldog Clip Buttons category! Below you will find articles, posts, coupons or samples featuring Bulldog Clip Buttons. To see our latest content, visit Home.
20% OFF Bulldog Clip Buttons
For a limited time, take 20% OFF our custom bulldog clip buttons with code BULLDOG20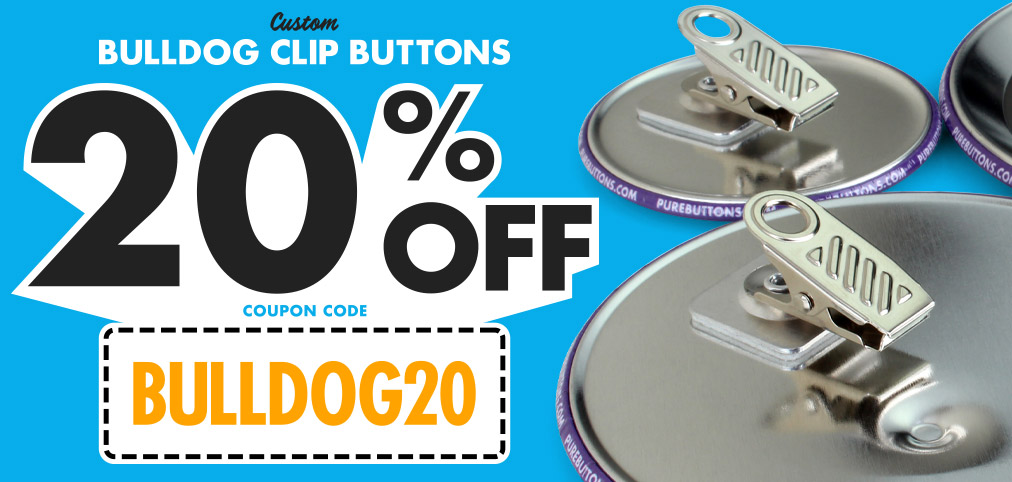 Our custom bulldog clip buttons are built with durable metal construction and water resistant finishes over your custom printed artwork… just like our pin-back buttons. However instead of a pin-back, they feature a flat metal back with a swiveling bulldog clip.
Bulldog clips are great for name tags, ID badges or backstage passes. They clip to clothing or lanyards and are perfect for events and occasions where putting a pin through cloth is undesireable.
Our custom bulldog clip buttons come in 18 shapes and sizes, all of which can be personalized online in our easy design tool. When you do, you'll get an instant digital proof to approve before checking out!
Order Custom Bulldog Clip Buttons
Bulldog Clip Buttons
We just released our newest product in our line of pin-back button alternatives: Bulldog Clip Buttons! These buttons feature a swivel-mounted, heavy-duty, spring-loaded clip on the back. This clip holds on tight but doesn't require the use of a pin like our normal pin-back buttons.
Take 15% off when you Order Bulldog Clip Buttons with promo code BULLDOGCLIP now thru April 22. Or View More Samples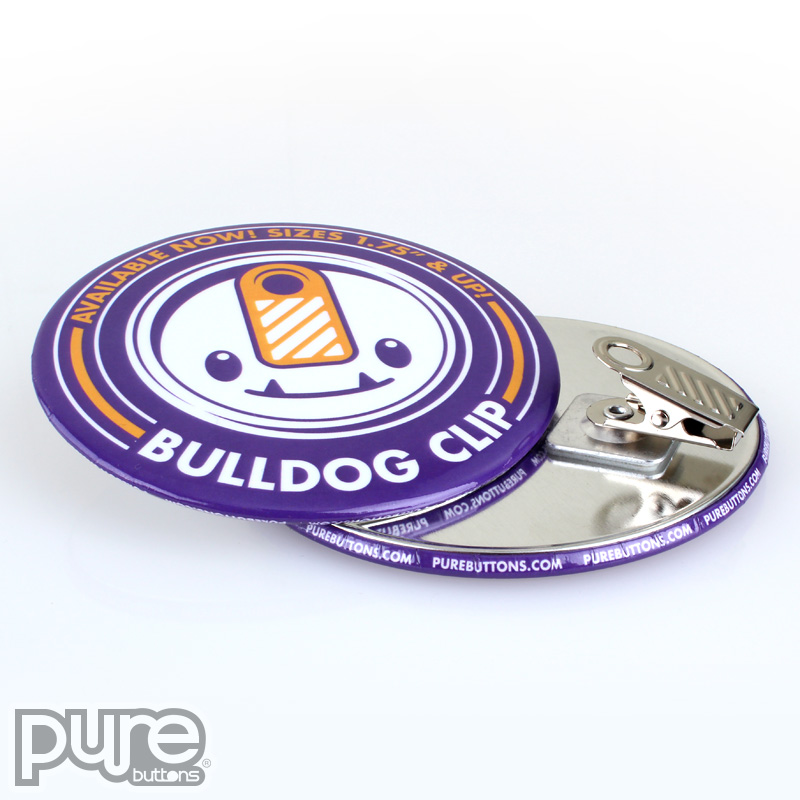 Call 800-710-2030