Here is another unique button pack we've recently done. This pack showcases some more great designer talent. Keep up the great work!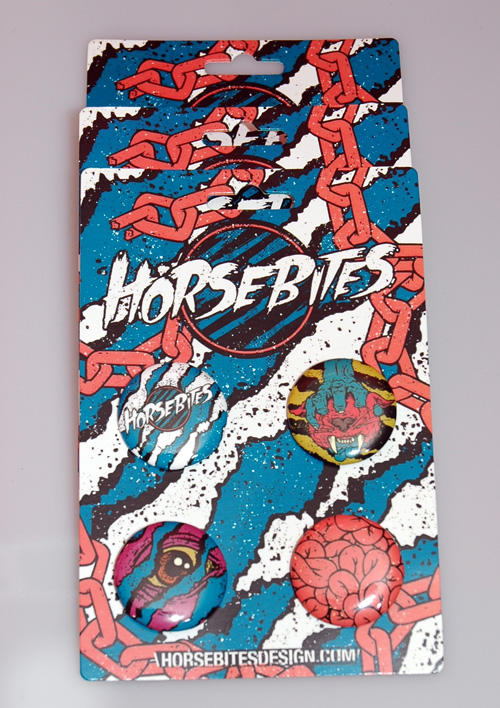 Shown in the photo above is our 4 x 1.25″ Custom Button Packs
Interested in seeing more from the mastermind behind this design? Check out Horse Bites Design.
Last Modified: July 14th, 2008