In May 2022 Pure Buttons and StandOut Stickers announced that all UPS shipments would be made carbon neutral at no additional cost. Customers didn't have to do anything special, but we told UPS to offset the emissions for these orders with investments in green projects.
We finally got 2022's numbers and we're happy to announce that Pure Buttons and StandOut Stickers customers have offset 32.8 metric tons of carbon through the UPS Carbon Neutral program.
Carbon Neutral shipping is just one way we are reducing our carbon footprint. The majority of our facility waste is recycled and we print on recycled materials wherever possible. We've also automated our new facility to use less electricity in areas that workers are not detected! Join us in looking for ways to change for the better and make less of an environmental impact.
If you'd like to learn more about this excellent program, read our carbon neutral shipping FAQ.
We can't wait to share 2023's numbers next year!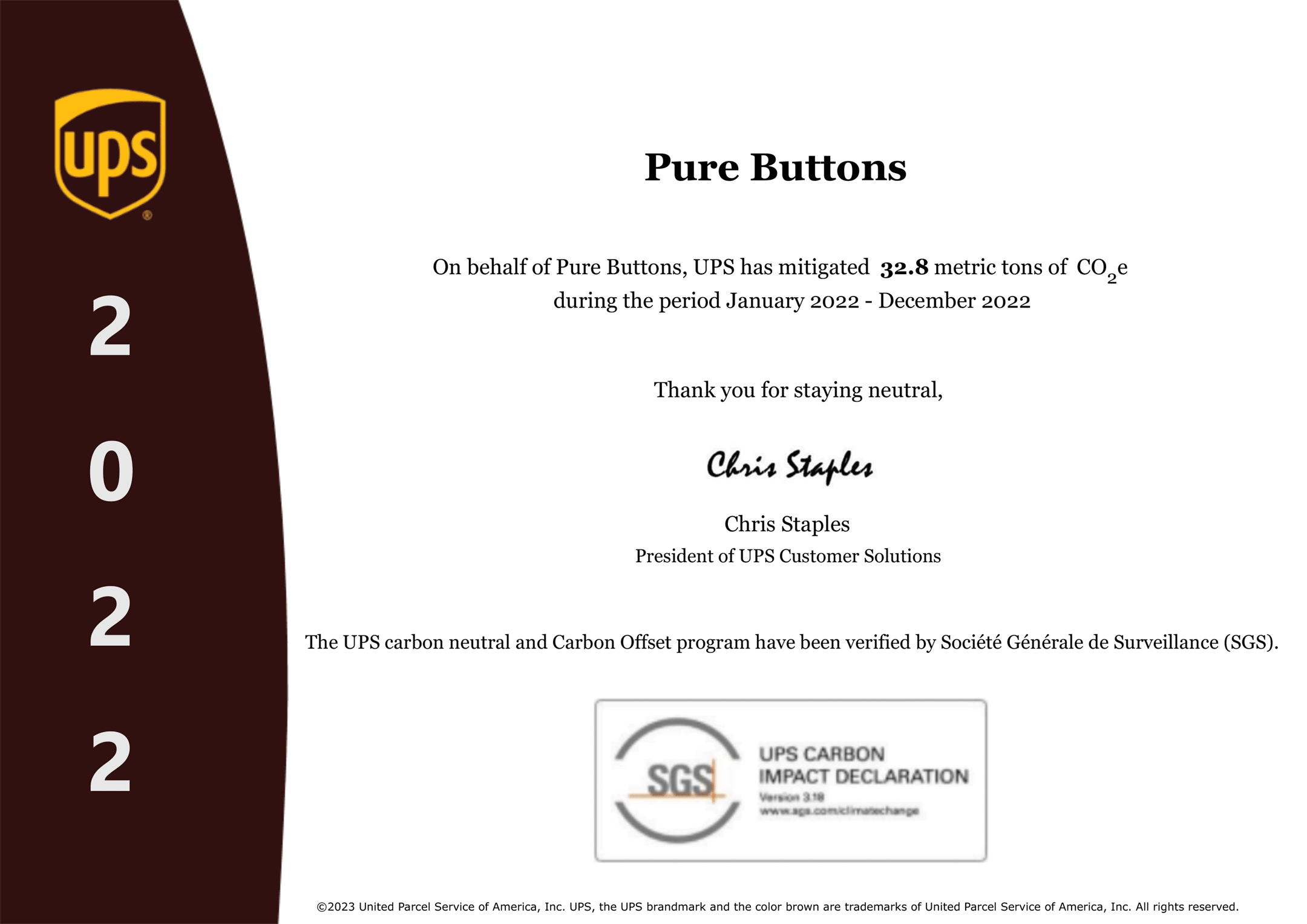 The certificate above reads Pure Buttons because our name is on the shared shipping account that we use for Pure Buttons and StandOut Stickers. The total number of carbon offset represents a combined amount for both companies' UPS shipments! If you didn't know, we print excellent custom stickers, die cut magnets and more at our sister company StandOut Stickers!
Last Modified: April 14th, 2023