We recently launched a couple unique products at our sister company StandOut Stickers : Floor Decals! These decals encourage proper social distancing and hygiene and are offered at an introductory price of $5 each. Grab these custom floor decals while they're available!
These KEEP YOUR DISTANCE Floor Decals are 11.5″ wide and are made of a durable PVC material with a non-slip texture and stronger adhesive than our custom stickers.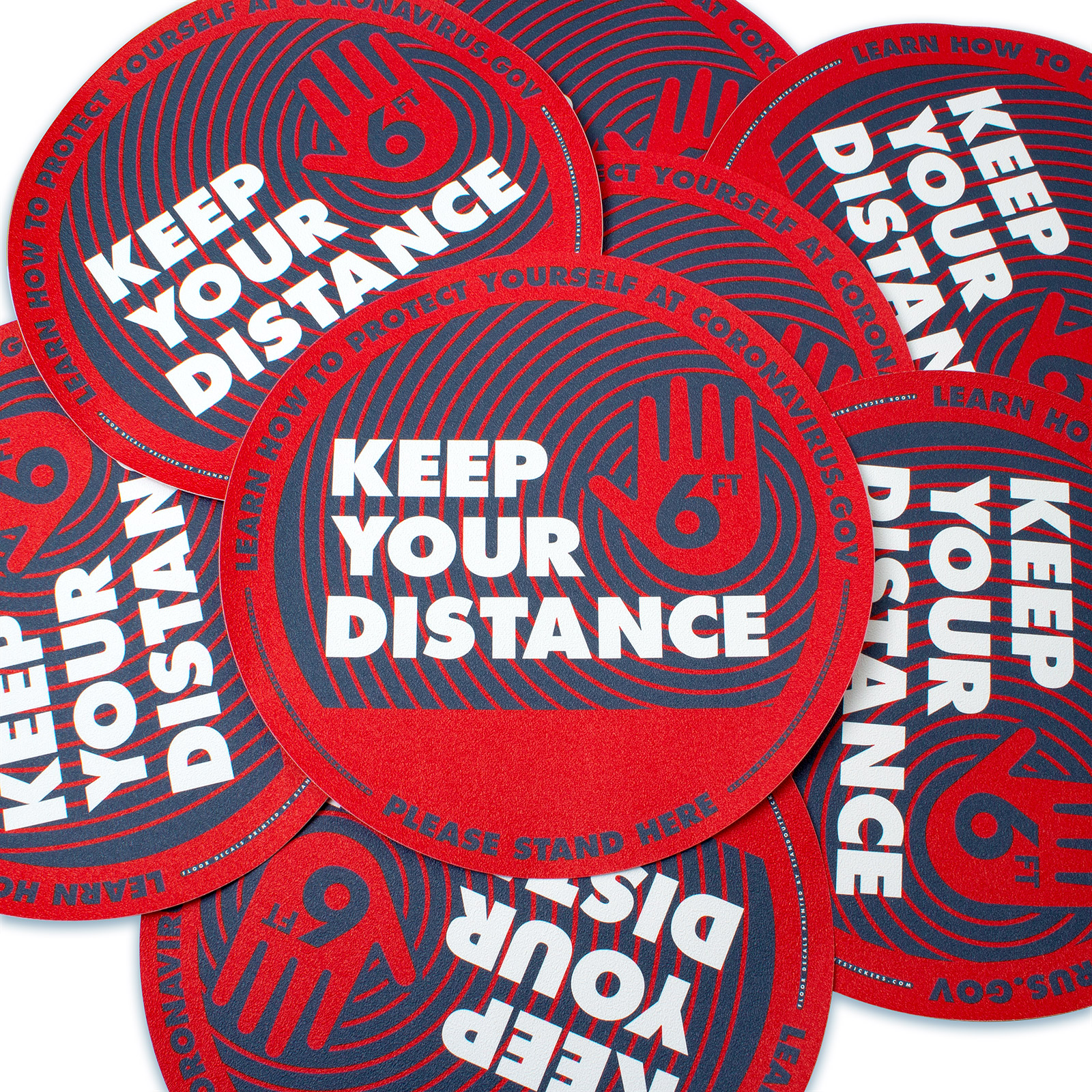 We also offer a WASH YOUR HANDS Floor Decal for purchase! Our coronavirus floor decals are offered for a limited time for just $5 each.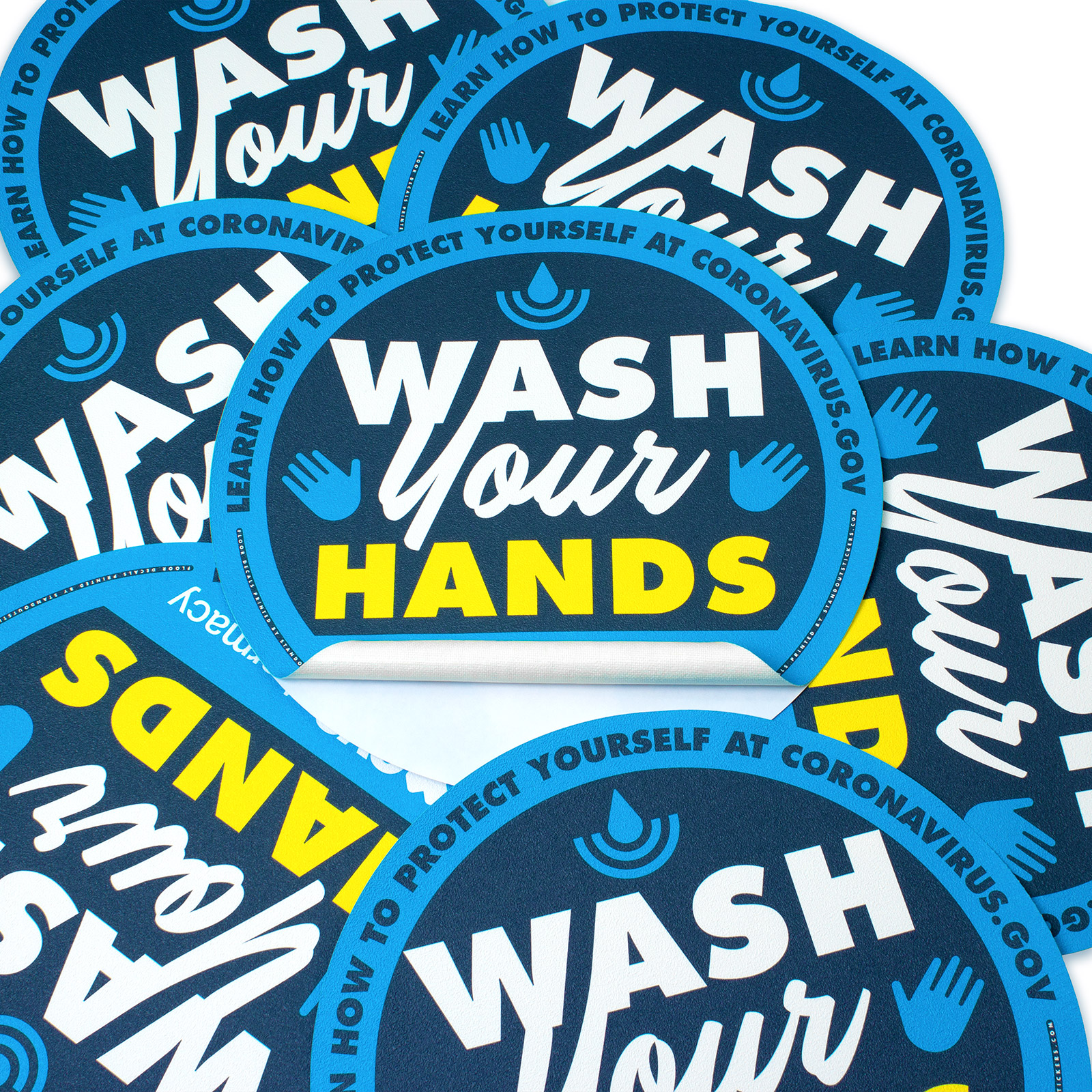 If you'd like to design custom floor decals, please contact StandOut Stickers .
Last Modified: April 27th, 2020